Picture-Perfect Holiday Makeup With Natural Cosmetics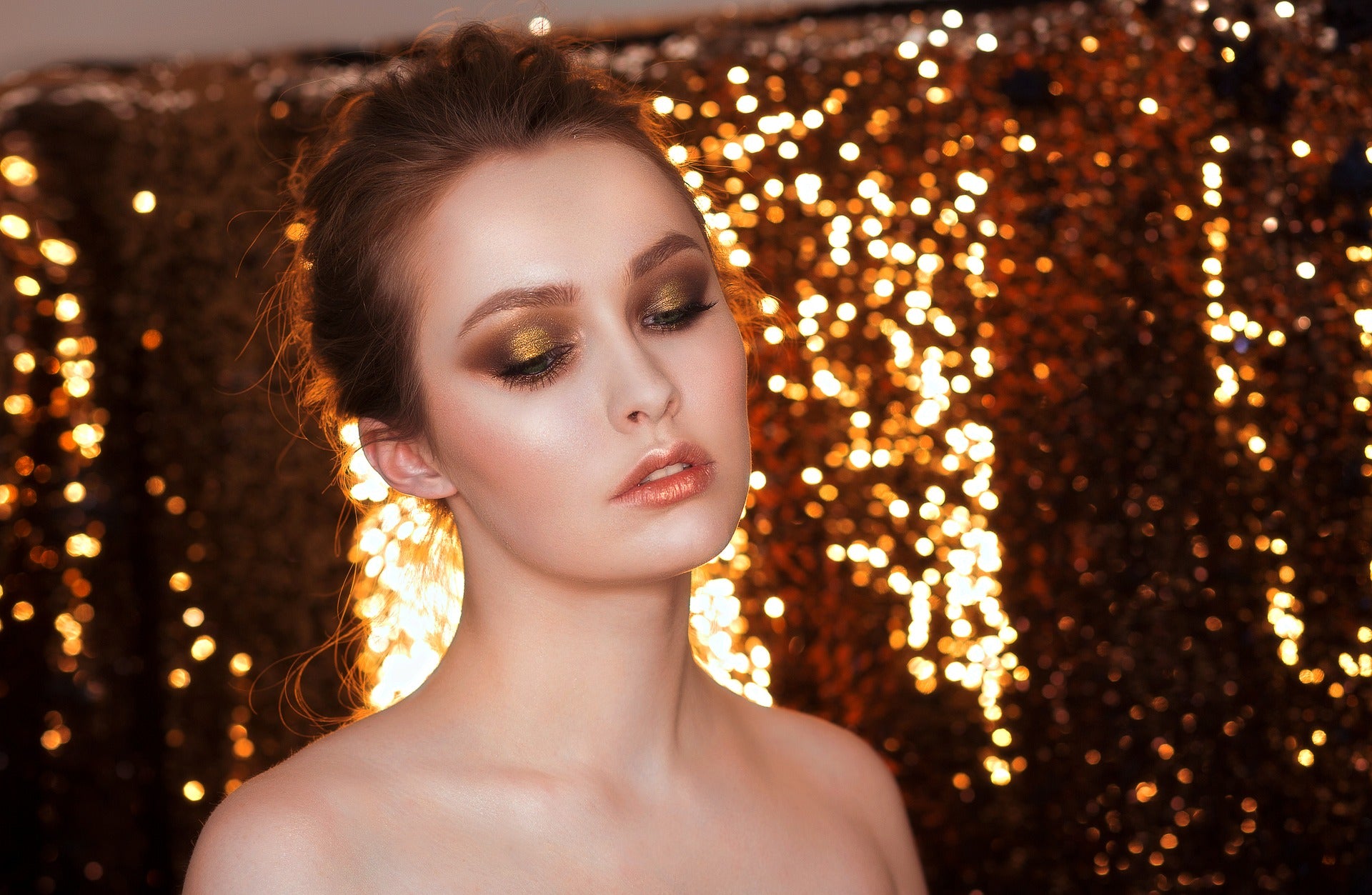 The holidays are right around the corner, which means more holiday parties and photo-ops with co-workers, friends, and family. This is a perfect opportunity to indulge in interesting and dramatic makeup ideas that add extra sparkle to your looks and spirit.
Whether you go bold or subtle, your skin does not have to suffer from the use of pore-smothering cosmetics. Natural cosmetics are beautiful, nourishing, and non-aging. Beauty can indeed be healthy!
Ideas for Holiday Makeup Using Natural Cosmetics
The "No-Makeup" Look
The key to achieving a no-makeup look is to take care of your skin so that it is the best it can be. However, most of us do have a blemish or discoloration that we need to hide. The good news is that there are natural correctors and concealers that smooth skin and camouflage imperfections to give you a luminous look. Be sure to blend for best results.
Natural concealers do more than disguise. Formulated with a mix of vegan-friendly ingredients such as plant oils, butters, and earth elements, they help repair your skin while providing coverage.
Minimal Holiday Makeup
To achieve this style, you will want to include a highlighter, bold lipstick, and a pink blush. A lot of lipsticks and blushes on the market contain skin-sensitizing chemicals, but you do not have to trade safety for beauty. Natural cosmetics multitask to improve the condition of your skin. Abbey St. Clare's mineral powder blushes are completely natural minerals that are soft, flattering, and provide a natural flush of color for a radiant glow. What's more, mineral powders are versatile and you can use them on your eyes and lips as well, giving you multi-use wear and styling.
Contrasting Makeup
Always emphasize one area of your face: If you wear dramatic eye makeup, minimize your lip color. Marilyn Monroe red on your lips dictates a subtle eye color. This is an especially good makeup choice for a more casual holiday outfit. There are great natural mineral eyeshadows to help achieve your smokey-eye look and nude antioxidant-rich lipsticks to help condition your lips.
Bold Lips
The holidays are a good time to play around with your lipstick color. Bold lips work best with minimal eye makeup. If you are feeling particularly dramatic, use a deeper shade of neutral colored eyeshadow. Choose a natural lipstick with SPF that is gluten-free and paraben-free to keep your lips protected as you party through the night. Our long-wearing Antioxidant Conditioning Lipsticks protect, soothe, hydrate, and retain moisture, along with providing SPF 8 protection.
Winged Eyeliner
A winged eyeliner look is a great way to make your holiday outfit more dramatic in minutes. Try our natural mineral eyeliner and eyeliner sealant made with botanical extracts to achieve maximum staying power throughout the life of the party.
Intense Eyeshadow
Holidays are a time when you are able to play around with colors that would be out of place in your daily life. Play up your eyes with a powerful dramatic look or bold shades. Mineral-pressed or loose shadow with botanicals is a great option for achieving bold colors while diminishing signs of aging around the eye area. Finish the look with either a softer shade or a nude lip color.
Fluttery Eyelashes
To make your eyes pop, you'll want to first reduce any puffiness. This can be done with natural eye treatments and serums to relieve swelling and firm the delicate skin around the eyes.
Then, apply a natural mascara enriched with peptides, panthenol, and Vitamin E to protect and enhance lashes. An ideal choice is our Enhance Volumizing Mascara with the popular teddy bear brush, which plumps up lashes and conditions with shea butter, botanical oils and extracts, and vitamins. A layer of Lash Thickener and Conditioner before or between layers of mascara conditions lashes while adding volume.

This holiday season, choose natural makeup products with key ingredients that multitask to condition your skin while making you beautiful. You'll feel healthy, have a gorgeous glow, and receive long-term benefits from the healing properties of natural cosmetic ingredients. At Abbey St. Clare, shop for a wide array of skin care, hair care, and makeup products with natural-based formulas that incorporate the healthiest skin care actives from both nature and the laboratory.
Leave a comment
Comments will be approved before showing up.