What you want from a natural eye cream.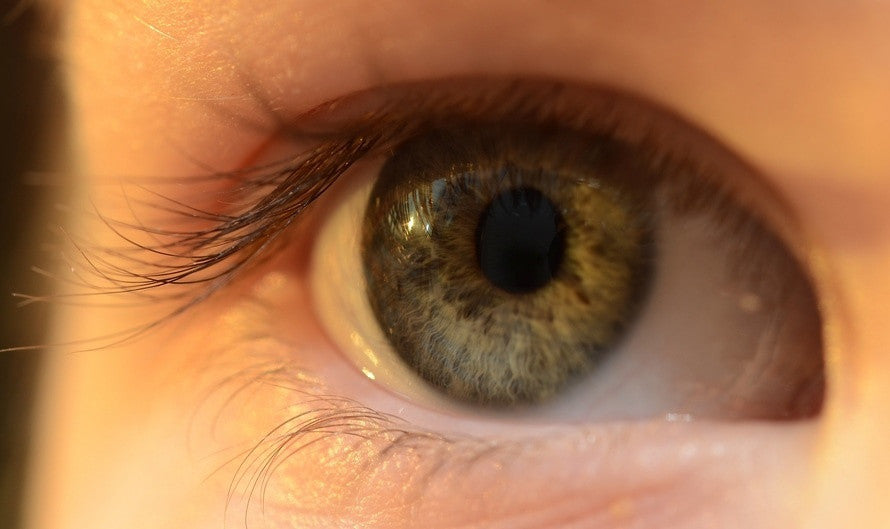 It's in your eyes.
Your eyes are the first area by which your age is judged. The windows to your soul may display happiness and tranquility, as well as fatigue or worry. These windows sometimes need repair, and one of your first skin care purchases is likely to be an eye cream. Take care of your eyes.
Some of the most important reasons for using an eye treatment:
1. Reduction of wrinkles. The area around the eyes is thin and fragile. Repeated facial expressions, wiping, rubbing, stretching, sunlight, aging, and the constant application and removal of makeup all contribute to the appearance of fine lines and wrinkles.
2. Reduction of puffiness. Puffy eyes are gender neutral. Men are as likely to experience this as women, and it is the one area for which men are likely to seek a remedy. Occasionally we are our own worst enemies and cause the symptoms, e.g. lack of sleep, over-salting food, stress, crying, and lack of fluids, but eyes become puffy for a variety of reasons:
Genetics.
Medications.
Dehydration.
Hangover.
Allergies / Environmental irritants.
High blood pressure.
Hormonal imbalance.
Illness.
Contact lens irritation.
Fluid retention.
3. Improved color and brightness. Dark circles under or around the eyes is often the first sign of aging. The most common cause is the thinning of the skin and loss of volume around the eyes. Thinner skin exposes blood vessels that lie close to the surface. Loss of volume exposes the orbital bone and causes a depression under the eye that makes the area appear darker. People of Asian or African descent are more likely to experience actual changes in skin pigment.Test this by pulling the skin sideways and if the darkness becomes blotchy, then this is excess pigment. Blame Mom and Dad.
4. Improved texture and smoothness. Each year skin takes longer to renew itself, and the rate of cellular turnover is one of the keys to youthful skin. As skin ages it also produces less oil. The fragile area around the eyes is more susceptible to drying which causes fine lines and wrinkles to appear more prominent.
What to do.
1. Apply serums, oils, and creams that contain ingredients that target the eye area. Look for:
Natural emollients, hyaluronic acid, and botanical oils to relieve dryness and smooth fine lines and wrinkles.
Peptides to prevent and diminish wrinkles, fill in hollow areas, and increase circulation to reduce discoloration and puffiness.
Alpha lipoic acid, Vitamin C, tea extracts, and other herbal extracts to smooth skin, reduce puffiness and discoloration, and brighten eye area.
Caffeine, yeast extract, or enzymes to firm and smooth the skin and brighten the eye area.
In general, serums/oils (Rosehip Serum, Carrot Repair Serum) are most effective for reduction of wrinkles. Creams (Essential Eye Creme, Intense Line Repair) better target puffiness and discoloration but also smooth lines and wrinkles and are more firming. Both formats improve texture and smoothness.
2. Protect your eyes from sunlight. Use a hat, sunscreen, and large sunglasses that cover the eye area.
3. Keep hydrated, avoid salt, and eat a healthy diet.
4. Sleep on your back. For eight hours. Surprisingly, this is one of the easiest and most effective ways to avoid morning eye puffiness.
5. Use a cold wash cloth as a compress for a minute while washing your face in the morning. Likewise, a cold pack, or even a cold piece of fruit held against the eyes will diminish puffiness. This is the reason spas market their services with ethereal images of beautiful women with cucumber laden lids enjoying zen-like serenity.
6. After applying an eye cream, gently use your index and middle finger in a staccato tapping motion around the eyes to tone the skin and diminish swelling. Now, get some sleep.
Leave a comment
Comments will be approved before showing up.