7 Reasons To Use Natural Skin Toners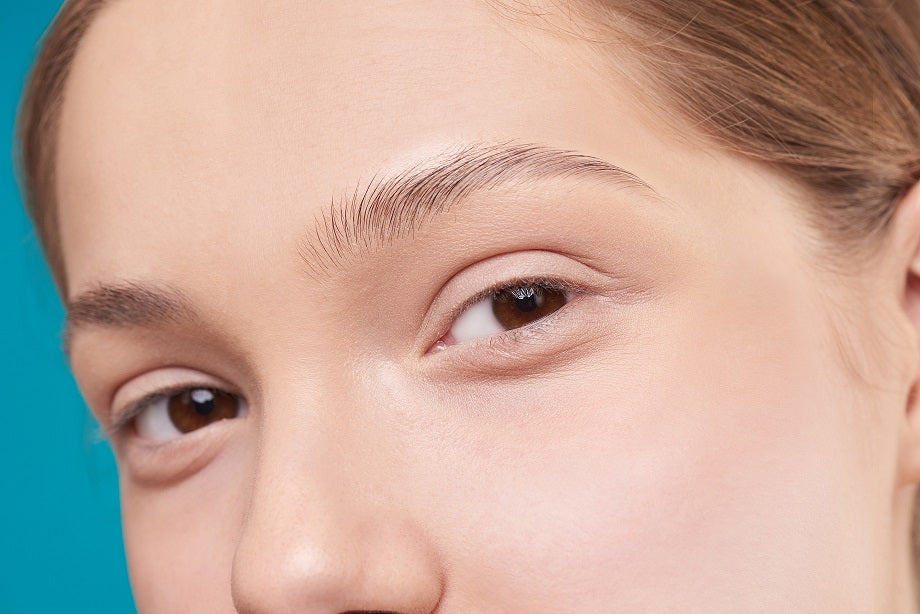 Some people consistently use skin toners in their daily skin care routines. Other people may not use toners at all because of bad experiences in the past, or because they don't understand how much good a high-quality toner can do for their skin when they find the right product. Worse, some people continue to use toners that irritate their skin, not realizing there are better options available. 
The wrong type of toner may leave your face dry and tight. The wrong type of toner might also negatively affect your skin's natural oil production, making you more prone to skin irritation and acne. 
Find the right product and you may change the way you think about your skin. The benefits of toned skin aren't just cosmetic; toners can actually make your skin healthier on a deep level. 
Many people experience better results using natural products on their skin. We are natural creatures living in a world that's full of healing plants and soothing remedies, so it makes sense to use natural plant-based solutions rather than burdening our skin with chemicals and pharmaceuticals and wondering why we're not achieving viable results. 
If you haven't tried a natural skin toner yet, you might be missing out! Below are some of the natural skin toner benefits you could experience if you use the healing remedies nature offers. 
1. Natural toners are much gentler than most commercially produced toners.
Most commercially produced toners use alcohol to achieve some of their effects. Alcohol may temporarily dry acne, tighten pores, and leave your skin feeling smooth. However, each time you put alcohol on your face, you remove some of your skin's natural moisture and make it harder for your natural defensive barriers to bounce back. Over time, this may create irritation, acne, redness, and wrinkling. 
If you've had bad experiences with toners, it may be because the product you used contained alcohol or a similar ingredient. A natural toner is worth trying to enable you to reap all the benefits without the drying, irritating trade-offs. 
2. Natural toners restore your skin's natural pH levels.
In an ideal world, your skin would have an acidic pH. This slight tendency toward the acid end of the acid-base spectrum arms your skin with the defenses it needs to fight off acne, maintain a healthy balance of good bacteria, and retain moisture. Commercially produced toners and environmental stressors may cause your skin's pH to be non-acidic, resulting in declining skin health. 
Natural toners restore your skin's pH to preferred levels. That means you'll see the immediate effects of using a natural toner, such as tighter pores and a smoother appearance, and you'll see even greater benefits over time. With continued use, you'll keep your pH at a healthy, balanced level that can allow your skin to heal and glow. 
3. Natural toners take skin cleansing to another level.
Even after you wash your face, you probably have traces of dirt, grease, and makeup that get left behind. If you've ever gotten out of the shower and noticed a dark ring of yesterday's mascara settled in the creases under your eyes, you can easily imagine the other, invisible remnants that are probably there. 
Use a natural toner after you wash your face with your usual cleanser to give you an extra hand in stripping away remaining debris and dirt. 
4. Natural toners can make your moisturizer work better.
Fully removing makeup and dirt buildup makes your skin more receptive to the hydrating ingredients in your moisturizer. Your moisturizer will be able to penetrate deeply into the layers of your skin to hydrate and nourish it. 
When your skin's pH is slightly acidic, your skin cells will be able to receive and bind with the natural moisturizing elements in your skin cream. 
5. Natural toners can tame acne outbreaks.
Many acne treatments address the symptoms of a breakout and can help pimples and cysts heal faster than they otherwise would have. Acne creams can pull oil and dirt from clogged pores, diminish the appearance of inflamed outbreaks, and even dry up oil production with harsh chemicals and alcohol. What these immediate treatments may also do, depending on the ingredients, is break down your skin's defenses, making future outbreaks more likely. 
Natural toners work differently. Natural toners can and do reduce the symptoms and appearance of acne outbreaks—many natural ingredients are highly anti-inflammatory and antibacterial—and they work to balance your skin's long-term health. Consistent natural toner use helps your skin defend against acne outbreaks. 
If you have severe acne, a toner may not resolve the problem entirely. But it may improve the situation and help keep your skin healthy while you discuss treatment options with your dermatologist. 
6. Natural toners are safe for all skin types.
Sometimes people have bad reactions to commercial produced skin products because they don't fully understand the root of their skin problems. For example, a person with acne purchases and uses drying products, thinking excess oil production is causing their issues. 
But skin may increase oil production to compensate for drying ingredients, and the harsh treatment could make it harder for your skin to fight off bacterial infections. This could make your skin worse instead of better. 
Natural toners gently remove dirt and impurities, prep your skin for moisturization, reduce inflammation, and fight bacteria without the drying effect of alcohol or harsh chemicals. You can safely try different natural toners to find the best fit for your needs without running the risk of exacerbating an underlying condition or triggering a new one. 
7. Natural toners are just as customizable—if not more—than the traditional options you're used to.
Many of our skin care routines are a product of habit and we don't often think about the effects of those habits. You may recognize that your toner is a bit more drying than you'd prefer, but it may not seem like a big deal. Why look for a new, natural product when your old one isn't that bad? 
Consider this, though. Nature has created so many different remedies that work wonderfully for specific conditions. If you're willing to experiment a little bit and have an open mind, you may find a natural toner that complements your skincare routine beautifully. 
Need a toner that can ease some irritation, for example? Reach for one with aloe, chamomile, or soothing green tea. If you suffer from oily skin, try a pH-balancing toner rather than a drying treatment with alcohol. Balancing your skin's pH can actually bring oil production back to ideal levels with time. And if you want to fight the signs of aging while you cleanse and tone, try a product containing natural humectants that will moisturize and plump your skin. 
The list of beneficial natural skincare ingredients could fill a book, but the point is that you can combine your favorites into a custom solution that addresses all of your problem areas at once, without introducing more issues the way most traditional products might. 
Looking for some great natural skin toners? Try our favorites!
Abbey St Clare is always on the lookout for natural ingredients that can soothe and balance your skin from the inside out. Check out our line of toners to find the perfect one for your needs! 
You might want to try the non-drying Witch Hazel Hydrosol if you love the idea of witch hazel but you've had bad luck with the drying, irritating witch hazel products on most drug store shelves. Commercial brands of witch hazel are so drying because they are made from an extract with the addition of alcohol. Hydrosols are distilled from the plants with no additional alcohol added.
Similarly, if your skin is already red and irritated from other products (or simply from a bad sunburn or a day in high winds), this Aniba Tonic is a wonderful, soothing choice. And if you want to reap anti-aging benefits, try this Ginseng Firming Tonic, which may help reverse the appearance of wrinkles and bring elasticity back into your skin. It's a great toner for skin hydration as well, if dryness is making your face look dull and aged. 
Leave a comment
Comments will be approved before showing up.