Vegan Cosmetics offer Natural Solutions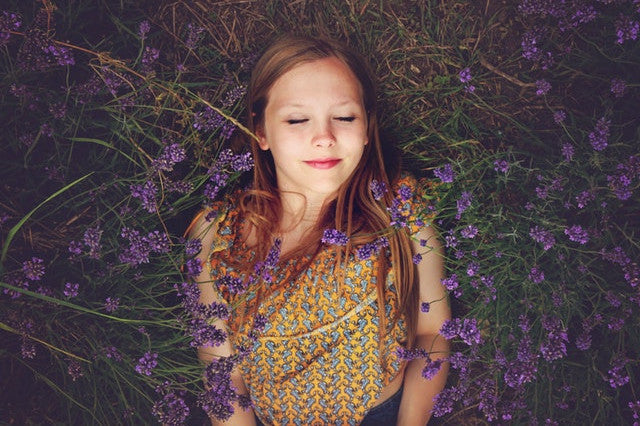 Plenty of companies advertise their products as "cruelty-free" or "vegan."  Anyone who digs into the subject will find that there's some wiggle-room on those terms for large companies. Sometimes companies falsely advertise products as vegan-friendly cosmetics. Sometimes companies advertise their cosmetics as cruelty-free because they do not test on animals, but the chemical constituents of their products are tested on animals by other manufacturers. Or in other cases, this claim is simply completely false. 
Most companies out there are trying to do the right thing, but the fact is that words like "natural," "cruelty-free" and "vegan-friendly," are rather nebulous terms, especially when advertisers get involved. When different cosmetic brands put those terms on their makeup, it can mean different things. The FDA doesn't regulate such claims, so it's hard to know what you're getting if a company chooses not to level with its customers.
What does it mean in the case of Abbey St. Clare, which does bill the vast majority of its products as "vegan-friendly," "cruelty free," "natural," and/or "organic"?  Well, we mean this:
Natural:

We do not include synthetic chemicals such as artificial fragrances, artificial colors, petroleum-based additives, synthetic dyes, triclosans, benzoin, or parabens. We keep all compounds as close to the original form in their ingredients as possible. In this way, we preserve the "nature of our ingredients."  
Organic:

A sister to "natural." Essentially, our compounds are formulated from plant essences, botanical extracts, and earth clays. The majority, but not all, of these ingredients were derived from plants grown without genetic modification or synthetic fertilizers. Hence, the majority of our products are organic. Check the list of ingredients on each products' page to know for sure.
Cruelty-Free:

As part of our commitment to using products derived from safe and natural ingredients, we do not use any ingredients that would need to be tested on animals in the first place. Scientists out in the wide world aren't rubbing rosemary on rabbits (unless they're making a stew).
Vegan-Friendly

: All of our products are "vegan," - derived from plants and herbs - with one exception: Our emu oil is made from emu fat, among other natural ingredients. Even our

Creme de Beurre

is made from plant butters, not animal by-products.
Transparency and our ingredients
Our ingredients are part of what makes our products special - we want people to know what plants they have to thank when they buy our skin care, hair care, and makeup products. When you apply Ginseng Firming Tonic we want you to know that it contains ginseng and pomegranate. That's the point - it brings to mind nature, not impersonal laboratories.
Whether you are looking for natural, organic, cruelty-free, and/or vegan-friendly products because of health reasons, because of environmental concerns, or because of animal rights concerns, hopefully we have offered all necessary information to help you make a decision.
The mission of Abbey St. Clare, right from its inception, was to help people become their best selves. That is to say, good cosmetics make us feel young and beautiful. They make us feel confident, and when we are confident we can do great things. But we believe that part of this commitment to the best self means providing cosmetics that help customers feel good not just aesthetically, but vitaly and ethically as well.
If you have more questions about how our products or made, or about whether a specific product conforms to standards, please do not hesitate to contact us. Above all, we want you to feel good about the products you use.
1 Response
Leave a comment
Comments will be approved before showing up.