Correctors or Concealers: How To Choose The Right One For You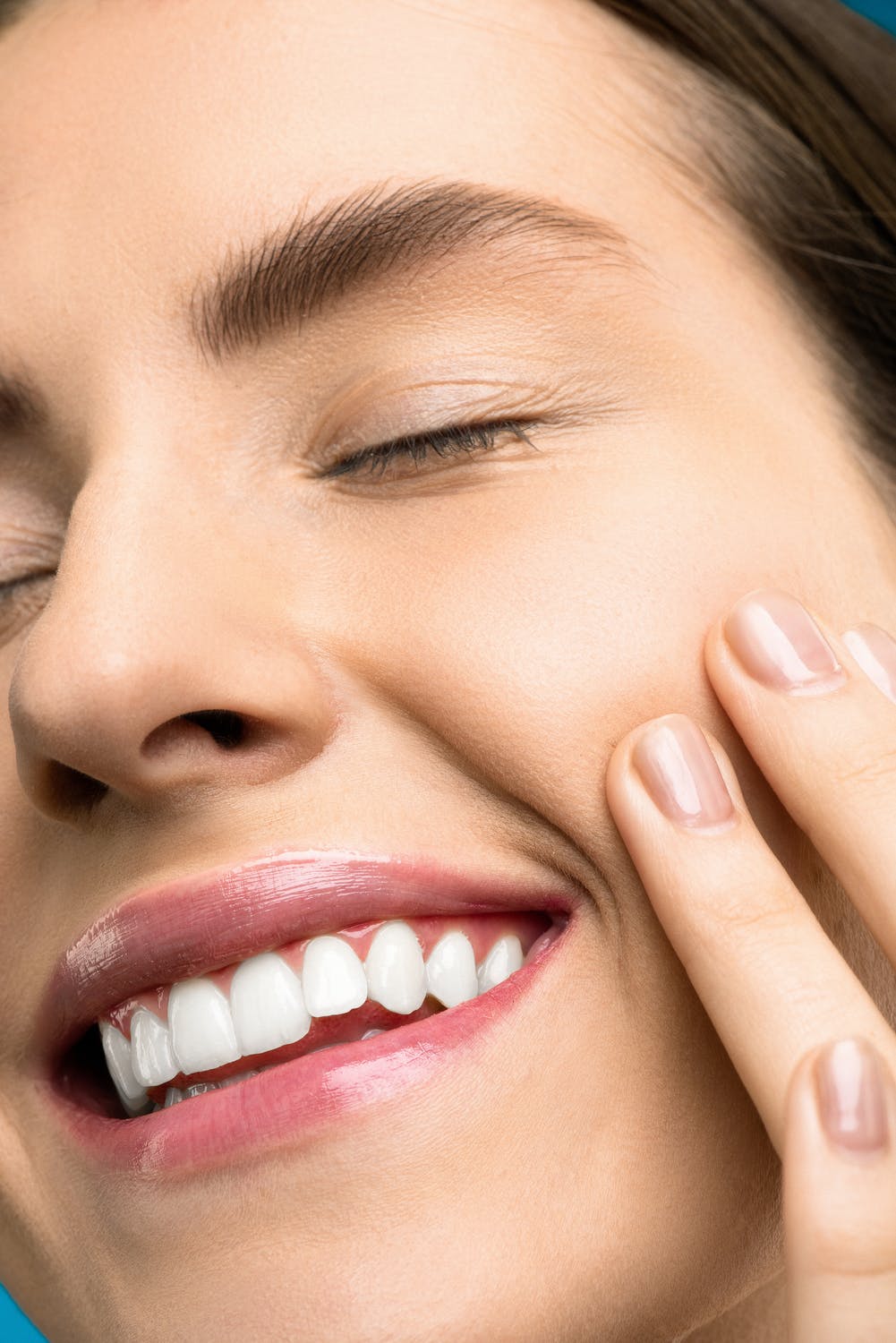 You've probably used a concealer, desperately trying to cover up dark circles under your eyes or that spot of acne that appeared right before an important meeting. What you really needed, though, was a corrector. What's the difference? I'm glad you asked. In this article, you will learn the difference between concealers and correctors, how to choose them, how to use them, and why you'll never look back once you do. 
Differences Between Concealers and Correctors
Concealers do exactly what their name implies. They conceal, or cover, blemishes and discoloration caused by acne, age spots, tired eyes, scars, and more, using a skin-toned cream or powder.
Correctors also do mostly what their name suggests. They use contrasting colors to balance out skin discolorations, such as dark circles and redness, to balance your skin tone. It's important to note, however, that they cannot correct the underlying problem (i.e., they won't cure your rosacea or your acne). 
Choosing the Right Concealer
Concealers are skin-colored creams and liquids often sold as a small tube or stick for easy application to small areas. Choosing the right one depends on your skin type and what you are using it for. 
Choosing the Right Concealer for Your Skin Type
Your skin is as unique as you are, which is why there are so many different skin products on the market. What works for one person may not work for another. To choose the right kind of concealer, you need to know what your skin requires and what types of products can help meet those requirements. 
Liquid Concealer
Liquid concealer is great for all skin types except for very dry skin. It is easy to build coverage to your liking. It covers pimples without looking "cakey" and it doesn't clog pores. It is also less likely to crease over wrinkles. 
Stick Concealer
Stick concealer is great for normal, dry, and sensitive skin. It offers great coverage, and it is easy to apply, but the thicker texture can clog pores more easily. 
Cream Concealer
Cream concealer is great for normal, dry, combination, or sensitive skin. Cream concealers are usually packaged in a compact. They are one of the best options for covering discoloration, such as dark circles under the eyes. 
How to Choose the Right Concealer Color
If you are using a concealer to help cover raised blemishes such as acne, you want to choose the same color as your foundation. If you go lighter, it will only emphasize them. If you are using it to brighten dark circles under your eyes, you want to choose a color lighter than your foundation. If you go too light, you will have obvious white rings under your eyes. The goal is to look as natural as possible. Choosing a peach-colored concealer can also help neutralize dark circles under your eyes if you have light skin. 
Choosing the Right Corrector for Your Skin Type
Correctors also come in a variety of textures from liquids to creams to powders. The kind you use depends on the area you use it on.  
Liquid Corrector
Liquid correctors are for light-to-moderate coverage. Because they are thinner, they are a better option for people who are prone to develop acne. 
Cream Corrector
Cream correctors usually come in a stick or a tub. They are highly pigmented and highly effective at neutralizing serious problem areas. The sticks allow you to target small areas. Just as with cream concealers, these are thick and prone to clogging pores. 
Powder Corrector
Powder correctors are great for all over light coverage. Loose powders such as our mineral Correcting Powder have more pigment than packed powders and they act as a primer, filling in fine lines and smoothing your skin to prep for your foundation. 
Choosing the Right Corrector Color
Correctors look scary at first, especially to minimal makeup wearers, because instead of being typical skin tones, they are green, purple, orange, and yellow. But once you put them on your problem areas, they blend beautifully into the skin, neutralizing your discoloration. It all goes back to the color wheel. You want to use the opposite color of the color you are trying to mask (e.g., green neutralizes red).  
Color Corrector for Dark Circles
Yellow correctors counteract blue and purple tones. They work well on dark circles under your eyes and veins in lighter skin tones. They also work well as an eyeshadow primer. Reds and oranges do the same for darker skin tones. 
Apply it in a triangle shape under your eyes and blend it out with a sponge or concealer brush. Carry it up over the eyelids as well to create a uniform shade around the eye. 
Color Corrector for Rosacea
Green is the color to correct any redness. Use it all over your cheeks, nose, and chin and anywhere else that needs it. For all-over coverage, it's easiest to use a green primer or powder. 
Color Corrector for Acne
As for rosacea, green will help neutralize redness from acne. If you have widespread acne, a light powder or liquid corrector will help cover everything without clogging pores. If you have a few areas of inflammation, a thicker cream or concealer will cover it. 
Color Corrector for Dull Skin
Pink and purple color correctors help dull skin look fresh and vibrant. These color correctors usually don't require much blending. 
Better Together: How to Use Concealers and Correctors for Your Dream Complexion
If you're wondering which one you should use, the answer is both. Concealers and color correctors are a power duo. Correctors correct any problem areas, and concealers brighten dark areas, giving you a bright, even, glowing complexion. After you wash, moisturize, and dry your skin, apply your correctors as needed using a camouflage fine brush. A taklon camouflage brush is an indispensable cosmetic tool. The synthetic hairs of the brush apply concentrated color exactly where you need it. There is no substitute for this brush.
Apply your corrector to problem areas such as dark circles under your eyes, rosacea spots, veins, pimples, and scars or use all over as a primer and blend it really well with a brush or sponge. You will notice a significant difference in your skin tone immediately. If you're not sure if it's working, apply it to half of your face first to see the difference it makes. 
After your color corrector, apply your foundation as you normally would, making sure to blend really well. After applying your foundation, apply your concealer. To brighten the area beneath your eyes, use a shade lighter than your foundation. To conceal bumps and blemishes, use the same shade as your foundation and a clean concealer brush. Do you one last check to make sure everything is blended well. Your skin will look younger, brighter, and more vibrant without looking cakey or fake. 
Perfect Skin All the Time
Color correctors and concealers are a dream team for picture-perfect skin. Shop our collection so you will be equipped with the right concealers and correctors for whatever skin problems come your way. 
Leave a comment
Comments will be approved before showing up.