Dress Up Your Lips for the Holidays Without the Chemicals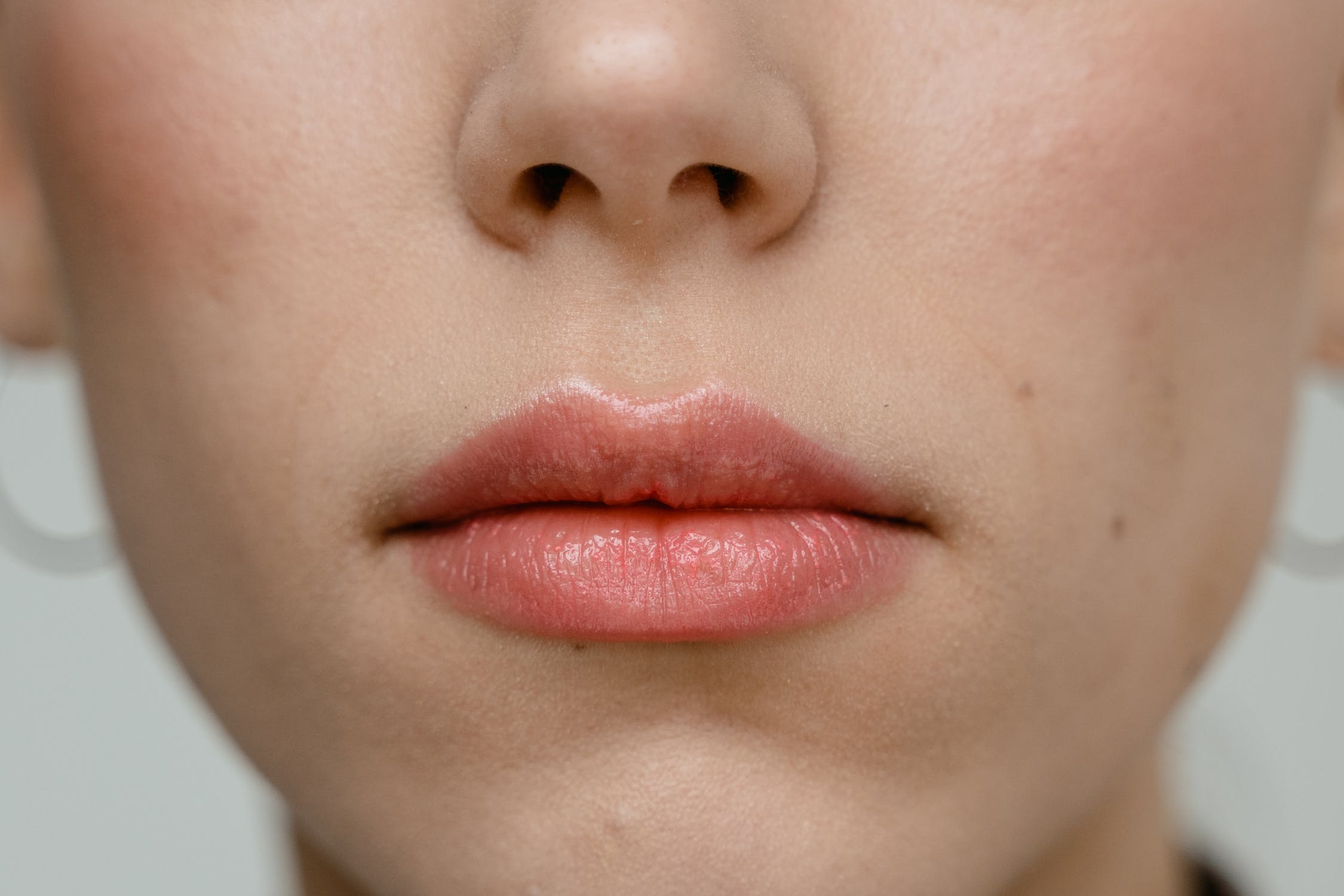 Holidays mean mistletoe and lots of photos. Are your lips ready? Having perfectly kissable lips for the holidays is more than just choosing the right color—it's about caring for your lips. Find out how natural lip care can make your lips even more kissable. 
The Anatomy of Lips
Ever wonder why your lips don't sweat or get pimples? Ever wonder why your lips dry out faster than the rest of your face? This is because your lips have some of the thinnest, most delicate skin on your body. Unlike the rest of your skin, your lips don't have sebaceous glands. This means that they don't produce oil, which moisturizes and protects the rest of your skin. Your lips also have fewer layers of skin, which gives them their color, but also makes them vulnerable to the elements. Sun, wind, saliva, and salty foods can all irritate your lips. Autumn and winter months can be especially harsh on your lips. 
Because your lips lack the upper layer of the epidermis that prevents dehydration and combats UV rays, their constant exposure to the sun makes them highly susceptible to sun damage. 
Your lips are also susceptible to the effects of aging. They naturally lose fullness, shape, and color over time because of reduced collagen production.
Natural Lip Care
How can you protect your precious lips and keep them looking healthy for the holidays? The keys are to cleanse, hydrate, and protect from the inside out. Here are a few tips, remedies, and products that will help repair and replenish the natural luster of your lips. 
Lip Exfoliants and Cleansers
Putting the world's best lip products on top of dry, dead skin is not going to solve anything. The first step for your natural lip care routine is to remove any dead skin. To remove dead skin, you can concoct and use a natural scrub. All you need is an emollient such as honey, oil, or shea butter, and an exfoliating agent such as sugar, cinnamon, or even a clean toothbrush. Lemon juice can also be effective for removing dead skin, but do not make the mistake of applying it to cracked lips. 
No matter what product or home remedy you use, do not exfoliate your lips more than twice a week, and do not scrub too hard. Remember, this is delicate skin; over-exfoliating can cause more damage. 
In between exfoliating, make a habit of wiping your lips with a wet, clean washcloth before you go to bed every night, even if you didn't wear any lip products that day. This will help keep them clean and prevent dead skin from building up. 
Natural Lip Hydration
Dehydration is one of the most common and commonly ignored causes of dry skin. If your body doesn't have enough water, it can't look or feel its best. Adding more water to your daily diet is the best way to start your lip repair and your whole-health journey. 
For a more localized remedy, you can add moisture directly to your lips with natural supplements such as Vitamin E and aloe vera. You can use Vitamin E in a liquid capsule form. Cut the capsule open and apply the liquid directly to your lips. 
You can also purchase aloe vera in gel form or an aloe vera plant leaf (break a small portion of one of the leaves and use its liquid). Either way, you can apply the aloe vera to your lips for instant moisture and relief from any dryness or cracking.  
Natural Lip Protection
Once your lips are clean and hydrated, you need to lock in that moisture and protect them from the elements. Any product you use will gradually rub off as you eat, drink, and talk. If you lick your lips often, your lips will dry out even sooner. This is why it's important to keep a good lipstick, balm, or gloss with you at all times. 
If it is windy, cold, or if you are in a highly polluted environment, you can protect your lips by covering them with a scarf. Protect your lips from sun exposure by using a daily SPF—even if it is cold or cloudy outside. You can purchase a sunblock by itself, but many lip products, like our Antioxidant Conditioning Lipstick, include SPF. 
Lipstick vs. Lip Gloss
Lipstick is known for its vibrant colors. It can be matte, glossy, or even shimmery. It can be worn on its own or layered with lip liner and lip gloss. It adds an extra layer of protection and accentuates the natural shape of your lips. 
Lip gloss is known for its shine and shimmer. It is usually layered on top of lipstick, but it can also be worn on its own. Lip gloss keeps your lips moisturized, which promotes healing. It is also a quick way to make your lips look pretty and plump. 
Finding Natural Lipstick or Lip Gloss
If you choose the right lip products, they can help nourish and protect your lips. That's easier said than done, though. Many lipsticks on the market contain harmful, even toxic, ingredients. Since your lips have thinner skin, these toxins absorb into your skin more quickly. 
Anything that goes on your lips passes through to your mouth. Every time you eat or drink with your favorite lipstick on, you are ingesting some of that lipstick. So it's important to know what's in it. 
Look for organic, natural, or antioxidant lipsticks. Most companies will put these words in big, bold letters on their packaging to attract people who are looking for chemical-free lip products. While these words can help steer you in the right direction, it's still important to check the ingredient list. 
Here are some ingredients to avoid when shopping for lipstick or lip gloss:
Siloxanes

: a smoothing agent known to disrupt your hormones.

Parabens

: an antifungal known to disrupt hormones

Petrolatum

: a controversial base ingredient that may contain carcinogens

Camphor

: according to the

American Academy of Dermatology

, if your lip product stings, tingles, or burns, it is irritating your lips and worsening your problem 

Eucalyptus

: another ingredient, known for its cooling effect and known to cause skin irritation 

Artificial fragrance/flavoring:

especially cinnamon, citrus, mint, and peppermint—all known to cause irritation

Lanolin

: derived from sheep's wool, this common ingredient can contain traces of pesticides

Phenol

: a type of alcohol, which can strip the outer layers of your lips

Propyl gallate

: a controversial ingredient known to have harmful side effects

Salicylic acid

: can remove dead skin, but can also cause more irritation

Menthol

: another irritant 

Octinoxate

: a controversial sun-blocking ingredient, known to disrupt hormones
These are the ingredients you want in your lip products instead: 
Castor seed oil

: a plant-based humectant known to help lock in moisture

Ceramides

: sphingolipids that form a lipid barrier for the lips

Dimethicone:

an emollient that forms a protective barrier

Hemp seed oil

: a plant-based emollient known to moisturize and protect your skin

Mineral oil

: another safe, effective emollient 

Shea butter:

softens and moisturizes the lips and provides anti-aging benefits

Titanium oxide or zinc oxide:

non-toxic sun protection

Beeswax

: a natural, non-allergenic, moisturizing substance that is also known to have antimicrobial and anti-inflammatory properties
They don't have to, and rarely will, contain all of these ingredients. Our natural lip care products contain several of these beneficial ingredients. Our Antioxidant Conditioning Lipstick, for example, contains castor seed oil, plant-based lanolin, hemp seed oil, and other plant waxes and oils. Likewise, our Antioxidant Lip Gloss contains castor seed oil, vitamin E, and green tea extract. 
Dressing Up Your Lips
Now that you know all about your lips, lip care, and natural lip care products, it's time to dress up your lips for the holidays. 
Choosing a Lip Color
There are no hard and fast rules for choosing a lip color, but some colors will go better with your skin tone. 
If you have pink undertones, go for lip colors with blue or purple undertones. Try Fashionista, Matte Raisin, or Sheer Intensity from our Antioxidant Conditioning Lipstick collection.
If you have warmer yellow, olive, or golden undertones, the fiery reds, coppers, and golds are for you. All the Rage, Champagne Shimmer, or Roman Holiday are great options. 
If you have a neutral mix of pink and yellow undertones, you can wear any shade you want, but lighter colors typically go well with lighter skin tones. Here are some shades you can try based on your skin tone: 
Fair skin:

Always a Bridesmaid

,

Pink Beige Shimmer

,

Hush

Medium skin:

Rich Mauve

,

Mademoiselle

Dark skin:

Matte Raspberry

,

Fashionista

 
Once you've picked your lip color, you can find a coordinating color in our 7 + Hour Waterproof Gel Lip Liners and Antioxidant Vegan Lip Glosses. 
Prepping Your Lips
Lip products look best when applied to a smooth surface. If you haven't already, exfoliate your lips and apply a light balm with sunscreen. Dab off any excess so your lips are moisturized but not slippery. 
Apply Color
Start with your lip liner. Starting in the center of your top lip, follow the natural shape of your lips to create an outline. Once you have that outline, you can fill it in with lipstick in small strokes. You can apply it straight from the tube or use a lip brush. 
Once your color is evenly applied, top it all off with lip gloss by gently dragging the application sponge along your lips, being careful not to go outside your natural outline. 
Smile for the Camera! 
By using natural lip products to heal and protect your lips, you can feel confident smiling for all the holiday family photos. 
Leave a comment
Comments will be approved before showing up.