How Salicylic Acid Can Revolutionize Your Skin Care Regime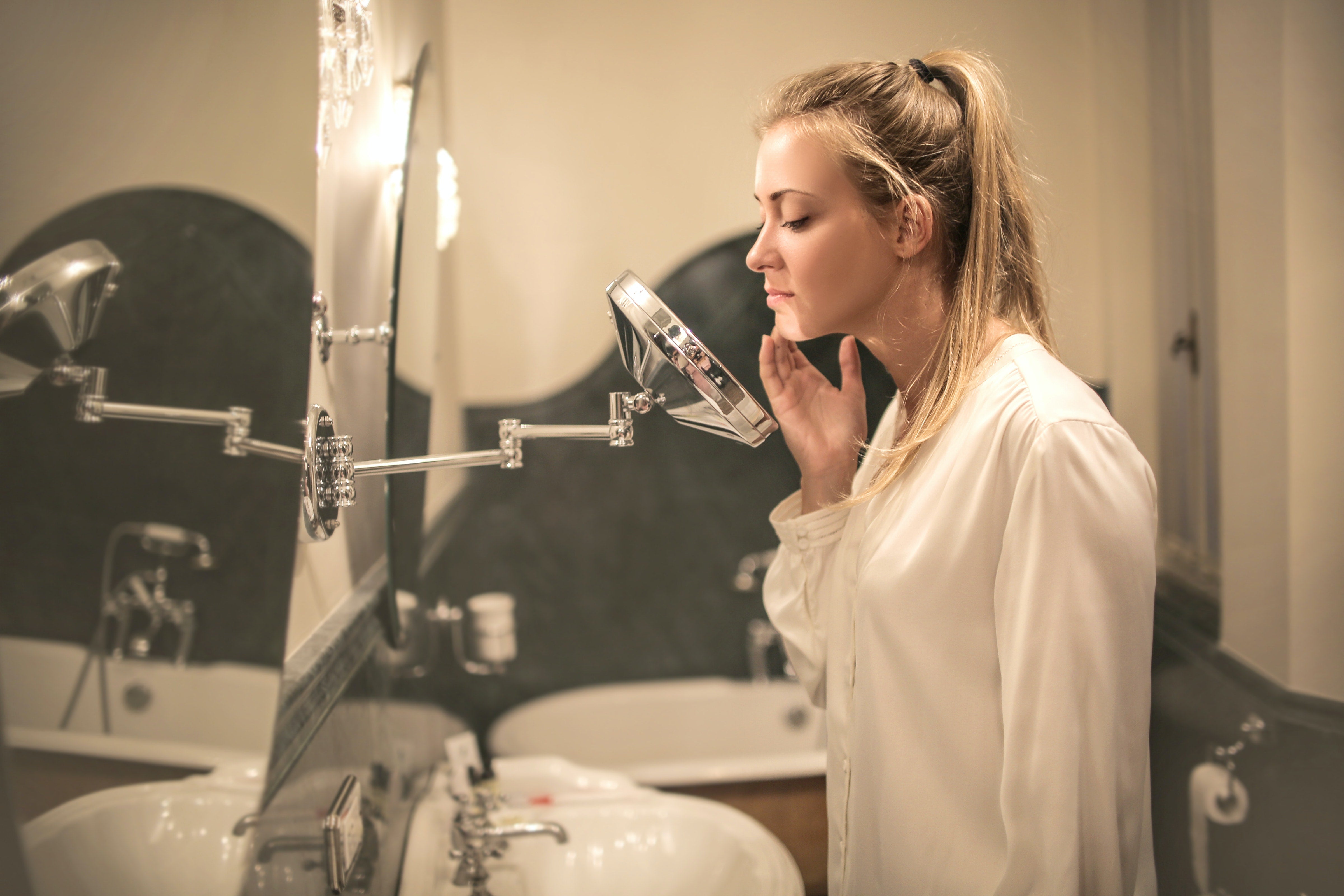 Clear skin is your dream. Crystal clear, squeaky clean, perfectly beautiful skin. With the many factors that contribute to maintaining healthy, clear skin, and even more skin care routines that are available to follow, where do you begin? 
Drink lots of water, cleanse your face twice daily, exfoliate your skin: these are common, simple things many recommend for beautiful skin. But, if you aren't including the right products in your daily routine, you might be throwing away your time and resources. Enter salicylic acid. This potent, natural ingredient could be the key to revolutionizing your skin care routine. What is salicylic acid, and how can it help your skin care routine?
What is salicylic acid?
This lovely ingredient is found naturally in willow bark. It is considered an exfoliant. Salicylic acid is a beta hydroxy acid, or BHA for short, which means it clears excess oils from the skin. The BHAs found in salicylic acid penetrate deep into your pores to remove dead skin cells and excess sebum. These BHAs are able to break down oils, dirt, and anything else unwanted that can clog your pores. 
Since it is an exfoliant, salicylic acid also leaves your skin feeling incredibly soft. Exfoliants excel at scrubbing away anything excess on your skin that can lead to breakouts and clogged pores. It's always nice to find a natural exfoliant, rather than something created chemically. Another reason we love salicylic acid.
Though the main ingredient is found naturally, products that contain salicylic acid are created in a lab which means scientists are able to combine the best of each ingredient to create a product that will be sure to keep acne far, far away. 
Benefits of salicylic acid
The benefits of using salicylic acid are nearly endless. Below are a few we find to be most noteworthy.
Minimizes pores

- Large pores are annoying and incredibly hard to combat. If you've been looking for a way to reduce your pores, look no further than salicylic acid. The exfoliating properties help remove dirt that is embedded deep into the skin, leaving your pores looking smaller.
Is anti-inflammatory

- Salicylic acid has been proven to have anti-inflammatory qualities, which helps calm and cool your skin. This is a nice added benefit, especially when you consider the exfoliating properties of salicylic acid.
Has antibacterial properties

- In addition to reducing inflammation, salicylic acid also has antibacterial properties. This makes it even more effective at combating acne and breakouts by cleaning your skin and keeping infectious breakouts from occurring.
Is multi-functional

- You can use salicylic acid on your face and on your scalp. Because of the exfoliant properties found in salicylic acid, it works great as a scalp scrub, washing away flakes and dandruff.
Skin types that can use salicylic acid
All skin types can use this ingredient, though it will work best if you have oily skin or oily t-zones. If you have drier skin, you will probably find this ingredient makes your skin more dry. We'd suggest trying it for a week or two. If you find it doesn't work, then you can remove it from your everyday skincare routine. 
People with dry skin have found success when using it just often enough, or as a spot treatment when a breakout does happen. The key is to find the right balance and to moisturize properly. Be sure to drink plenty of water as well, which is an easy way to combat dry skin.
It's not recommended to use salicylic acid if you are pregnant or breastfeeding or are taking certain medications. If you aren't sure whether you should be using it, always check with your dermatologist or doctor to be certain.
Products that contain salicylic acid
Spot treatments

- Spot treatments are great for combatting acne and skin flare-ups. Apply a small dot of the product onto the affected area before bed, making sure your face is cleaned well first, and go to sleep. Wake up to a much-less-noticeable pimple or one that has disappeared. 
Daily cleaners

- Salicylic acid is found in many over-the-counter cleansers, but a

natural cleanser

with salicylic acid is kinder to your skin. We'd recommend using a cleanser that contains this ingredient once or twice daily. If your skin begins drying out, use it less frequently. It can be alternated with

another cleanser

that prevents your skin from becoming too dry.
Exfoliating masks

- Salicylic acid is often included in exfoliating masks since it

is

an exfoliant. Masks work best when used after you clean your face because they can break down any excess dirt and oils left behind. However, exfoliating masks are usually more potent than cleansers, so they should be used less often to avoid any harsh reactions on your skin.
How to use salicylic acid and where to find it
As mentioned above, use salicylic acid no more than twice daily to avoid harsh drying or reactions, especially if you are using a cleanser with salicylic acid. Always test a small area of your skin first when using a new product to ensure you won't have any kind of negative reaction to it. You'll need to use the product a few times to determine how often your skin can handle salicylic acid. 
If your skin is drying out, try using salicylic acid less frequently. If your skin is still oily and breaking out, use it up to the maximum of twice daily. 
Your skin will thank you for using a natural product that contains salicylic acid. Commercial products that contain salicylic acid may contain other chemicals and ingredients that will not be as beneficial for your skin. 
We recommend pairing your salicylic acid product with something that will soothe, such as a good quality witch hazel. Salicylic acid works may cause your skin to feel dry, but a soothing witch hazel will refresh your skin. Here are a few products we carry that would be great to try out.
The answer you have been looking for
Revolutionize your skin care with salicylic acid. Preventing breakouts is easy when you are armed with salicylic acid in your skin care routine. Acne, large pores, and oily skin don't stand a chance with this wonderful product. If you've been looking for a way to revolutionize your skin care naturally, we have a complete line of products to meet your needs. 
Leave a comment
Comments will be approved before showing up.