How to Reduce Scars Naturally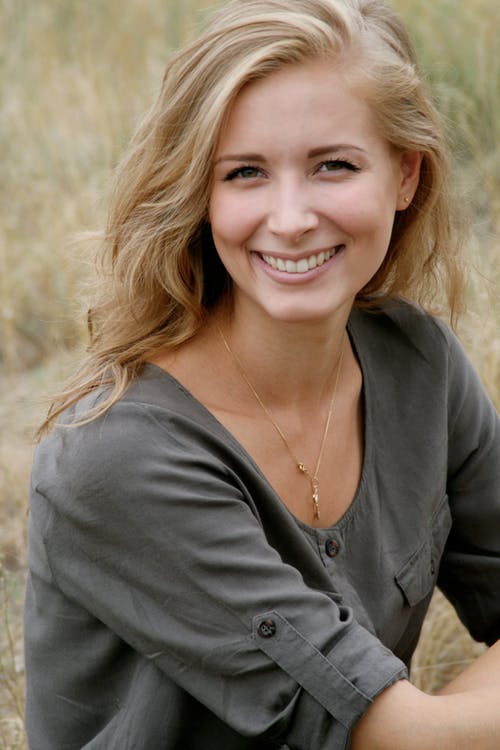 The human body possesses an innate ability to heal itself. Skin repair and renewal is ongoing, and scars are visible testimonials to this amazing power of recovery. Not all scars are created equal though, and an awkwardly placed scar is distressing and makes one self-conscious. While you can't make a scar completely disappear, there are natural ingredients and processes that aid in diminishing the appearance of scars while lifting your spirits at the same time.
Let's start by explaining how scars form, and then what to do about them.
How Scars Form
Scars are a natural part of the body's healing process. They form when the dermis (the deep, thick layer of skin) is damaged. The body quickly produces new collagen fibers to mend the damaged skin and minimize the chance of infection. The accumulation of collagen fibers result in a scar after the wound is completely healed.
Most wounds result in some degree of scarring on the skin. New scar tissue has a different texture than the surrounding tissue, making the scar visible. Scars can result from accidents, diseases, skin conditions such as acne, or surgeries. Factors such as heredity, age, and ethnicity affect how the skin forms scar tissue.

There's no known way to make scars totally disappear, but many will become lighter over time on their own. That being said, there are natural ingredients and products that help speed up the lightening process and make a scar less noticeable.
Types of Scars
Atrophic scar—

A sunken or pitted scar. Atrophic scars form as a result of acne, chicken pox, or other skin diseases. They can also form after a mole is removed. This type of scar is imbalanced because the skin is unable to regenerate tissue.
Hypertrophic scar—

A red, raised scar. Hypertrophic scars form above the normal skin level. They occur when there is a lot of tension around the healing wound and collagen is over-produced. They are thick and red, and remain this way for many years.
Keloid—

A large raised scar. A more severe type of hypertrophic scar, keloids grow much larger than the wound that caused the scar. They are often painful, thick, and irregular in shape. Keloids can form after ear piercings or tattoos. A surgical scar can become a keloid over time.
While there are those who are able to consider scars just part of who they are, for others, scars can be emotionally and psychologically devastating for some people. Distress over unsightly scars can result in depression, sleep disturbances, and a diminished quality of life. While they ultimately can make us stronger, scars that appear on the face or are obviously visible can also lead to self-image issues and the development of post-traumatic stress reactions.
Natural Ingredients for Diminishing Scars Naturally
The following are natural ingredients to look for in skin care products that reduce scars:
Rosehip Seed Oil
Packed with skin-nourishing vitamins and essential fatty acids, rosehip seed oil is one of the best natural oils for scars. It is easily absorbed and regenerates the skin, improving the appearance of scars, particularly post-surgical scars. A 2015 study showed the effects of post-surgical scars treated with rosehip oil—participants used it twice a day for 3 months—resulting in significantly reduced discoloration, atrophy, and redness. Another study found rosehip oil to effectively reduce the appearance of 20-year old scars. As with any oil, always patch test a small area of skin for potential allergic response. Also, because rosehip oil contains Vitamin C, consult your physician as it may be contraindicated if you have diabetes, kidney stones, or anemia.
Emu Oil
One of the latest popular treatments for scars is emu oil. It is a natural remedy used for centuries by the indigenous population in Australia to treat a host of skin ailments. Emu oil is a byproduct of processing emus (a bird related to the ostrich) for consumption. It comes from the fat in the back of the emu. Emu oil is high in omega-3, omega-6, and omega-9 fatty acids, which nourish skin cells and may help relieve signs of wrinkles, scars, and blemishes. Emu oil has incredible penetrating ability to reach deep into the skin. Applied to fresh wounds, it helps prevent scars from occurring in the first place. It is also used as an anti-inflammatory, has pain-killing properties, and is effective in healing wounds, burns, and cuts.
Green Tea
Green tea contains antioxidants that are effective for healing scars and marks, particularly ones that are often left behind by acne. Green tea extracts penetrate deep into the skin, reducing redness and irritation. A study showed that the topical use of green tea resulted in a considerable decrease in wound healing duration. Green tea aids the healing process of acne and pimples, giving them the best chance to heal without disturbances. The result is less visible scars and a clearer complexion.
Carrot Seed Oil
Carrot seed oil boasts antibacterial and antifungal properties which are useful in treating scars, especially older scars. It softens the appearance of scars, and its skin rejuvenating properties help lighten dark spots and scars. Carrot seed oil's powerful antioxidant properties deflect oxygen-stealing free radicals that degenerate healthy skin cells and prevent scars from fading. Carrot seed oil also prevents further tissue damage. It may take up to a month before you see results from using carrot seed oil.
Skin Care Products that Reduce Scarring
The following are natural Abbey skin care products that reduce scarring:
Rosehip Serum—A very light oil blend that is absorbed quickly, Abbey St. Clare's Rosehip Serum soothes irritation and encourages healing. It has long been used to help reduce the appearance of scars, burns, hyperpigmentation, and redness. Use after cleansing and toning. Apply to scars or other areas of concern, allowing the serum to absorb for several minutes.
Emu Oil—Our pure Emu Oil is 100% natural from Australia, and is an excellent natural emollient that promotes healthy skin and diminishes redness. Emu oil is a secondary product from animals harvested for meat production. We only purchase emu oil from ethically-managed farms, and animals are never harvested for the oil alone. Use as often as needed anywhere on the face or body. This product may thicken when cold, so be sure to warm it in your hands to liquefy before massaging into the skin.
Green Tea Scruff Exfoliating Cleanser—This cleanser is packed with AHAs, chamomile, Vitamin C, and green tea extracts that cleanse, exfoliate, and nourish your skin, leaving it silky smooth with a youthful glow. The result is ultra-smooth skin and reduced appearance of scarring. Use circular motions to gently massage this cleanser over the surface of the skin, on the face, or anywhere else on the body. Gently massaging scars with this scruffing cleanser will provide a smoother and softer surface, and is especially helpful in erasing acne scars.
Carrot Repair Serum—Used to soften the appearance of tough spots such as scars, our Carrot Repair Serum is a powerful combination of plant oils with vitamins, minerals, beta-carotene, and antioxidants. Apply after cleansing and toning to minimize the appearance of scars anywhere on the body. Use it at night so that it's deeply absorbed during the rejuvenating hours of sleep.
Botanical Oil #5 | Recovery—A wonderful product to help decrease the duration and manifestations of discoloration and discomfort, our Botanical Oil #5 | Recovery soothes scarred skin. Applied to unbroken skin, it can help diminish the formation of visible scarring. It contains a cornucopia of oils from nature with no chemical additives, including helichrysum, calendula, arnica, and marula.
Scar reduction requires diligent consistency and patience. Visit Abbey St. Clare for natural solutions to help diminish and reduce scars for smooth, glowing skin.
Leave a comment
Comments will be approved before showing up.