It's Flu Season: Help Fight it Naturally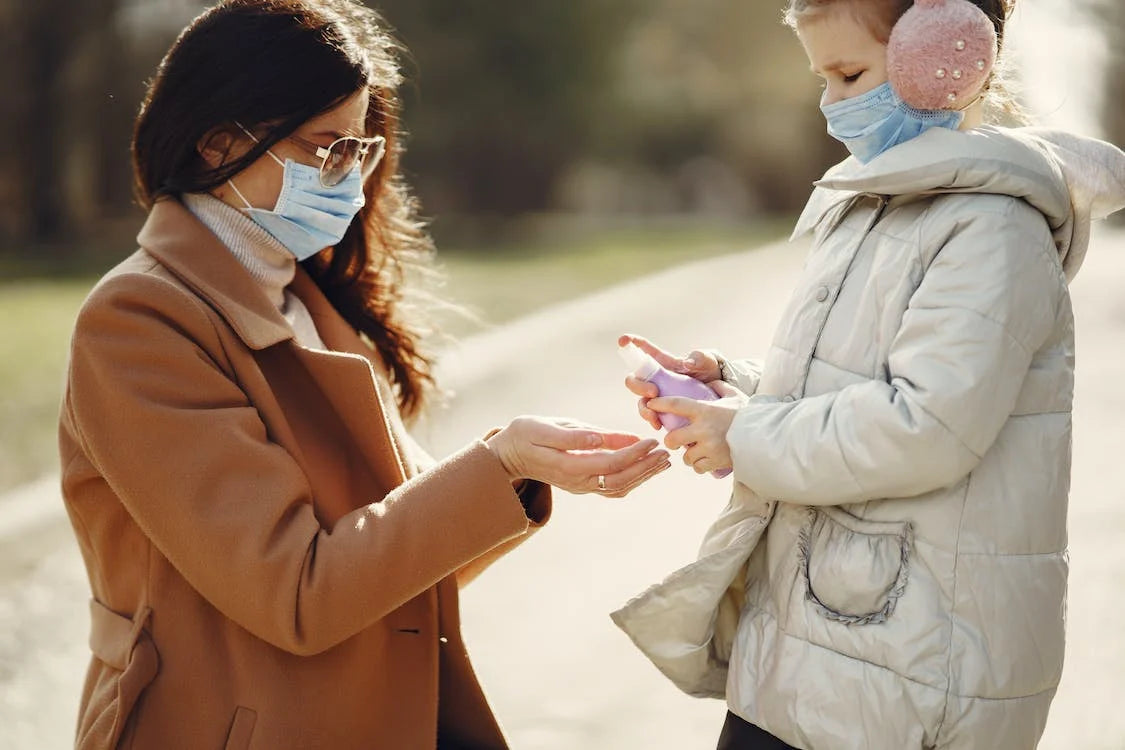 'Tis the season for colds, the flu, and everything in between. Illnesses this winter have been hard, particularly for RSV, influenza A virus, and respiratory infections. The good news is that there are natural remedies and products you can use to help fight infection. Even if you aren't sick, following the right remedies and using a handful of products may help prevent infection. 
We call our line of antiviral personal care products flu fighters because they contain essential oils and other natural ingredients with antiviral properties. These products help you when you are sick and they also help you avoid getting sick. Here are just a few of our favorites.
St. Luke's Relief
One of our best selling products. Use this aloe-based gel on sore, aching muscles for instant relief. The added bonus? The essential oils found in this product contain antiviral properties that can help break colds and fevers. 
What is it?
St. Luke's Relief is made from a blend of aloe gel and essential oils known for their soothing properties. The oils found in the formula penetrate quickly, sending warmth deep into your skin. The gel is not greasy, so your skin will have no oily residue.
Ravensara, basil, oregano, pine, and eucalyptus are just a few of the eighteen essential oils found in this incredibly soothing gel. Peppermint gives the gel a cool touch, and ginger and black pepper provide warmth.
How to use it
Use it anywhere it hurts—your shoulders, back, neck, hips, or knees. We recommend massaging some into the soles of your feet as well to help relieve congestion. The formula is fast-acting so you'll begin to feel relief quickly. 
Apply several layers for maximum effect, deeply massaging each layer into your skin. Use as often as needed. If you wait at least 30 minutes between applications, the botanicals will fully penetrate your skin. Wash your hands with warm soapy water after each application; the essential oils in this formula will burn your eyes and other sensitive skin areas.
Bonus - a mist of Yarrow Hydrosol applied to the area and massaged in with the gel often enhances the effect.  
Four Marauders Soap
Our Four Marauders Soap is based on a centuries-old formula known as the four thieves blend. This unique blend includes lemon, eucalyptus, rosemary, clove, and cinnamon, all of which offer antiviral protection. Various clays and charcoal provide deep cleansing. Use this soap for maximum cleansing and added protection against viruses.
The Story Behind Four Thieves
For about 500 years, the world was beset with waves of bubonic plague (similar to the waves we've seen with COVID, but spaced much further apart). A popular story is that in the early fifteenth century, as the population of Europe was being decimated by the plague, four marauders made a fortune stealing valuables from the sick and the dying. The thieves were sentenced to be burned to death.
However, the punishing judge was intrigued that the thieves never contracted the disease, despite their close proximity to those they were robbing. The judge offered to spare the thieves from their sentences if they shared the secret to their protection.
The four men told the judge they had previously been spice merchants. They created a protective potion of herbs and oils that they applied to their extremities and the masks that they wore. The judge kept his word, and instead of burning the thieves to death, he had them hanged instead.
There is no real evidence that this story is factual; however, it gives a compelling explanation of the antiviral qualities of the essential oils used in the blend.
Kettle Soap
A true seasonal soap and flu fighter, our multiple types of kettle soaps are a gift from nature. Kettle soaps can be used for both skin and hair. They act as a deep cleanser with a gentle, non-drying lather. Not only will your skin be soft and moisturized, you'll also reap the additional benefits.
Almost all Abbey soaps, including our seasonal flu soaps, are made with pure essential oils and no synthetic fragrances. The essential oils with antiviral properties are found in the following kettle soaps:
Hand Sanitizer
If you're looking for something to take with you when you're out and about, we have you covered. Our all natural vegan hand sanitizers soothe your skin and keep your hands clean. The essential oils found in this formula provide antiseptic protection and include conditioning agents, so it won't dry out your skin. We use 64-percent sustainable non-GMO alcohol, safe for cleaning hands and surfaces, and powerful enough to kill viruses.
Our line of all natural flu fighters can help during this cold and flu season. Our products do not contain any harsh chemicals, but they work hard to combat viruses. Your skin will reap all the benefits from using antiviral essential oils, including their ability to help keep you healthy this winter.
The information on this site is provided for educational and informational purposes and is not intended or implied to be a substitute for medical advice, treatment, or diagnosis. Always consult with your licensed physician or other health care provider regarding a medical condition.
Leave a comment
Comments will be approved before showing up.