Makeup and Acne: Is Your Makeup Causing Breakouts?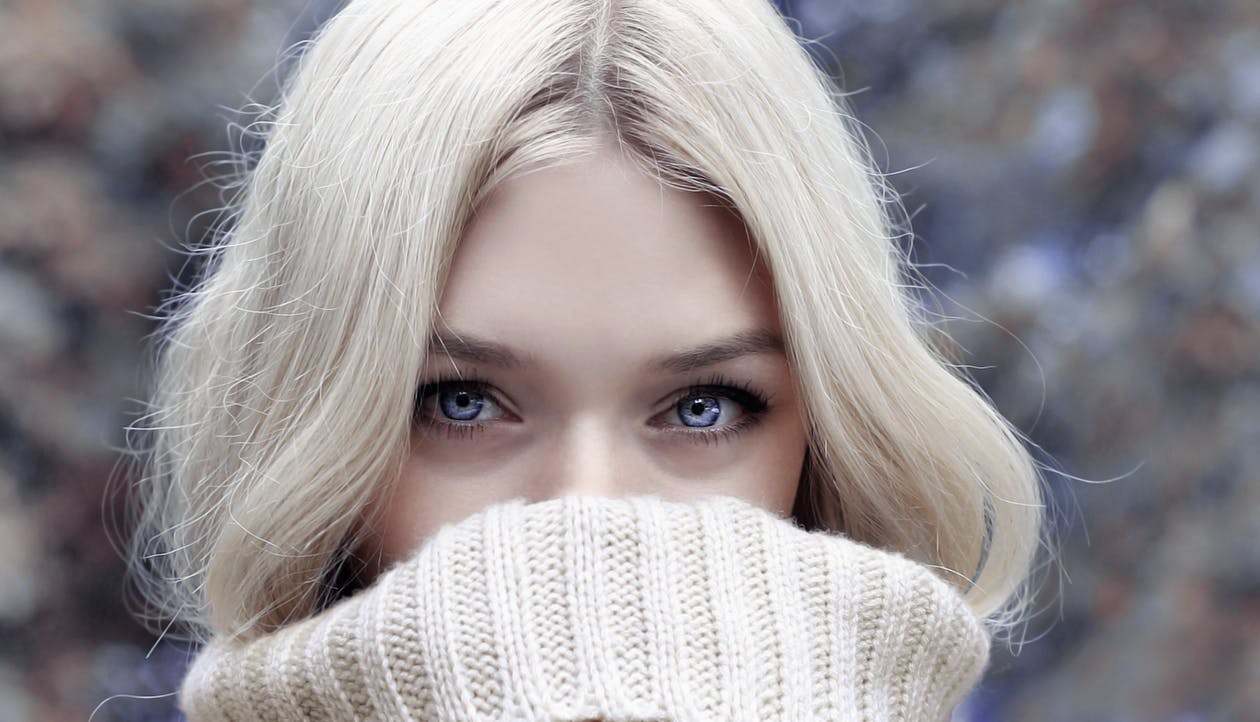 We've all dealt with breakouts or stubborn acne at some point. Especially with the added stress of the holidays behind us (overindulging in goodies) and dry winter weather, it's not unusual for skin to go on a spotty rampage this time of year. But for some, acne seems to have taken up permanent residence year-round, which can signal that skin-irritating beauty products may be to blame.  
Despite the overwhelming urge to become a hermit until the pimples pass, most of us settle for using makeup to hide our embarrassing blemishes as we venture out into the world. This may temporarily "fix" one's unfortunate facial embellishments, but makeup and acne don't always jive and can likely worsen the zit-uation.
However, not all makeup is acne's worst enemy. When you use the right kind of makeup (coupled with a proper skin care regime), it can work in your favor to rebalance your skin and send breakouts packing. All the more reason to be choosy about what goes on your skin and to never settle for subpar ingredients.
For those with acne-prone skin, your skin needs extra moisture-rich, gentle, and safe makeup to tame the inflammation – and that's where we come in! We'll teach you what acne-causing ingredients to avoid and what natural makeup products can help you win back a clear, radiant complexion.
What acne-prone skin types should avoid
Acne is usually an unbalanced pH or overworked sebaceous glands caused by chemical-filled products, which dehydrate the skin. It is not caused by the common misconception that it comes from insufficient cleansing. For that reason, it's worth examining if your cosmetic bag contains any of these common offenders that can keep you in an endless acne cycle.
We've compiled a list of what to avoid overall and the makeup ingredients that tend to cause breakouts:
Oily formulas or heavy liquid foundations

can trap dirt and debris in your pores, thereby setting the stage for breakouts. Not to mention, heavy or full-coverage makeup can also emphasize what you're trying to hide and draw attention to breakouts.

Alcohol,

often used in oil-free foundations and concealers, can be over-drying and strip the skin of natural oils. Alcohol is used because it decreases pore-clogging oil, but over-drying the skin actually triggers the production of more oil. This can spell trouble for acne sufferers.

Petrochemicals are ingredients made from petroleum and natural gas. In cosmetics, you would most commonly encounter them in fragrances (90-95% of perfume is comprised of petrochemicals). Synthetic fragrance is the ingredient most responsible for allergic reactions and acne flare-ups. While some petrochemicals are indeed toxic, not all are and there is an overabundance of fear articles with misinformation about safety in this area.  It is hard to keep up with research as to what is good and what is not, and your best course is to find a provider you can trust.     
Phthalates

are chemical additives that are used to give makeup its velvety-smooth texture. Most phthalates have been removed from cosmetic preparations, but it is still prevalent in nail polish. Avoid any that have DEP in its ingredient list. The FDA says it has not found any safety concerns to date with phthalates and continues to monitor their health risks, but they have been banned in several countries due to health concerns. Err on the side of caution. You are most likely to encounter it in cosmetics with synthetic fragrances, known to stir up acne, and is best avoided.

Silicone

in foundations and primers can invite breakouts and block pores, especially for sensitive skin types.

Bismuth oxychloride

is a chemical powder used as the primary ingredient in many mineral powders. Known as "synthetic pearls," it is used because it

gives powders their lustre or shimmery finish and increases adherence. It is problematic to many because of its unique crystalline structure which can get stuck in pores and cause irritation. When present in mineral powders, it is the most common cause of skin irritation and acne.

Packaging

- Avoid liquid makeup if it doesn't come in a pump bottle or other packaging that limits contamination and the spread of bacteria. Contamination can easily occur when touching the formula with dirty hands to apply it, creating a perfect breeding ground.

Fragrance & Dyes

- Steer clear of makeup products that contain synthetic perfumes and dyes that can exacerbate skin irritation or cause an allergic reaction.
Simple tips and natural makeup solutions for acne
Makeup and acne are no longer synonymous with one another when you use cosmetics that support healthy skin and hydration. Aside from its many health benefits, natural makeup does wonders for pesky breakouts and repairing damaged skin.
We've put together some helpful pointers and natural beauty products to set you on the path to reclaiming flawless, acne-free skin.
Keep it natural

- choose makeup with a preponderance of plant-based ingredients.

When it comes to makeup, use a "less is more" approach

. Most mineral-based formulas are highly pigmented and require less product to achieve beautiful results, which also means less to clog your pores! It's best to stick with a sheer foundation to keep what you don't want to be noticed under wraps. Instead of increasing foundation layers, use concealers for areas that require additional camouflage. For light, breathable coverage, our

Mineral Sheer Tint Foundation is a 3-in-1 formula that

 hits all the key points: hydrates, provides natural-looking coverage, contains sunscreen, and promotes healthier skin as you wear it. Or, opt for a dusting of our

Mineral Loose Foundation Powder

for buildable and silky coverage, with no bismuth oxychloride.
Hydration is key 

to keeping breakouts at bay. Give your skin a blast of moisture to soothe and hydrate cells during breakouts. A secret weapon for maximum moisture is Abbey St Clare's lightweight

Carrot Repair Serum

, loaded with

antioxidant oils that relieve dryness, hydrate distressed skin, and soften the appearance of acne scars. It's also great for wearing a thin layer under your makeup for all-day moisture.

Maintain an acne-fighting skin care routine

that contains only natural skin care products and encourages healthy, blemish-free skin. Our natural astringent,

Comfrey Tonic

, is made with German chamomile and aloe to balance oils, soothe redness, and clear skin without drying.
Acne responds well to tea tree oil

when used as a spot treatment. We offer

Clear Control Serum & Poultice

that deep cleans troubles pores and a clay (poultice) that draws out bacteria-causing debris. The serum is an all natural mix that contains tea tree essential oil, helichrysum essential oil, German chamomile essential oil, and manuka, in a base of non-greasy hazelnut oil. Research has found that tea tree essential oil is as effective as benzoyl peroxide in clearing blemishes. Acne won't have a fighting chance.

Go the natural route and search for products labeled "fragrance-free

," or as with all Abbey St Clare products, contain plant-derived fragrance or essential oils. They not only smell delightful on your skin but multi-task by providing therapeutic benefits that can ease redness and irritated skin.
Acne is the pits, but you don't have to be stuck with it. As you've learned, slathering on loads of acne-inducing, skin-parching makeup to hide blemishes isn't the answer and is contrary to giving your skin what it really needs to repair itself. With plant-powered makeup products, you'll not only give it some much-needed TLC, but you can say goodbye to looking like a paint-by-number red zone and hello to gorgeous skin!
Leave a comment
Comments will be approved before showing up.