Natural Anti-Aging Creams that Actually Work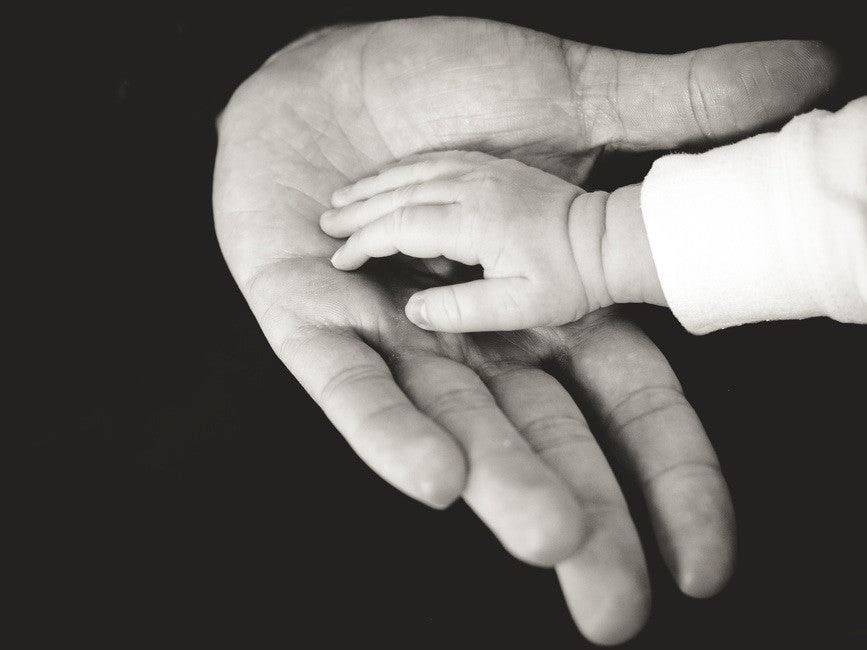 By Ivy Aubry
If you're in pursuit of an anti-aging elixir, your quest is over. I know the struggle of searching for a natural anti-aging cream that actually works and does wonders to those lovely little wrinkles and fine lines. If you're like me, you want one that does what it claims, without toxic additives that don't belong on your skin.
How do you know which ones are safe and get real results? I've done the work for you and discovered Abbey St Clare's age-defying skin care products, made with the finest ingredients nature has to offer and gives you a naturally youthful complexion.
In this article, I will discuss:
What to look for in an anti-aging cream
When it comes to skin care, you want long-term gains, not temporary results. Many anti-aging treatments fail in this department, whether it's a cream or a cosmetic procedure. The majority of anti-wrinkle creams turn over cells faster and force new surface cells to emerge, giving the appearance of younger skin.
In truth, most of these creams are ineffective at best, but even worse - depending on the active ingredients - they can damage the skin and cause it to age faster. That's not a good plan.
What you want is to use products that make your skin as healthy as possible to slow the aging process while preventing the formation of new wrinkles. In my experience, this is best achieved using natural means.
For starters, vitamins, herbal extracts, botanical oils and antioxidants can inhibit the breakdown of collagen, reduce UV damage, and fight damage caused by free radicals that contribute to aging skin.
Seek out nature-based skin care that stimulates collagen production and enhances the skin's ability to regenerate at deeper levels (not just surface cells), thus making wrinkles a distant memory and giving you lasting results.
It may take longer using natural agents compared to harsh creams, injectables, or chemical peels, but it carries far less risk and has the added benefit of slowing the aging process in the long run.
Natural ingredients that actually work
Let's explore some wrinkle-reducing ingredients that are safe and proven to be effective.
Vitamin A –

one of the most effective antioxidants to diminish wrinkles and smooth fine lines.

Has an i

nhibitory effect on enzymes that break down collagen.

Vitamin C –

stimulates collagen production, brightens skin, and reduces hyperpigmentation.

Hyaluronic acid –

enhances moisture content

and i

mproves the appearance of aging skin by preventing loss of elasticity and firmness. It makes the skin feel softer, smoother, and plumper.

Argireline –

prevents the formation of expression wrinkles by inhibiting muscle movement. For this reason, it's nature's Botox.

Super antioxidant idebenone –

protects against environmental stress, increases moisture, and improves skin texture. Anti-inflammatory agent that deeply penetrates into skin cells and neutralizes free radicals.

Organic botanical oils –

plant-based oils pass through the skin faster, leaving skin plump and moisturized. These oils enhance the effects of additional anti-aging treatments without clogging pores.

Superoxide dismutase –

supplements the body's natural defenses and helps eliminate damaging free radicals, and keeps skin resilient and firm.

Alpha lipoic acid

– powerful anti-aging active ingredient for clear and radiant skin. Boosts energy production in cells, keeps skin looking young, and decreases appearance of wrinkles.
Abbey St Clare's top 5 anti-aging products
What's not to love about Abbey St Clare? It's the holy grail of natural anti-aging skin care. All products are non-toxic and purely made, the way nature intended. Best of all, they get the job done. Here are a few top contenders to help you age gracefully:
The Yellow Cream.
If you use only one anti-aging cream, this is the one. It's Abbey St Clare's most popular cream, and it's no wonder, because it's firms the skin, smooths wrinkles, balances tone, fights free radicals, and stimulates collagen. It's packed with vitamins, alpha lipoic acid, turmeric, coenzyme Q, and argireline (the natural Botox alternative) making it one of our best products for reducing wrinkles and slowing the formation of new ones.
"This is my favorite product. At age 45, my skin was looking dull and was noticeably sagging. I have been using it daily for two years and my skin has never looked better. I can feel it firming the skin within minutes. I am able to use it around my eyes and, along with the Rosehip Serum, the crow's feet are barely there now." – Janice, Seattle
Face Firming Concentrate. Intense firming formula that was developed as a natural alternative to Dr. Perricone's skin care to improve skin tone, texture, and firmness. This premium treatment contains 6 of the most effective anti-aging antioxidants: idebenone, coenzyme Q, vitamins A, C, E, and alpha lipoic acid. 
Radical Cream. It's not too late to turn back the hands of time with this magical cream. An antioxidant-rich formula prevents free radical damage, and is joined with superoxide dismutase, aloe, vitamins A, B, C, E, peptides, and hyaluronic acid to encourage deep cellular renewal.
Botanical Oil #1. 
Defy your age with this lightweight facial oil that keeps your skin soft and supple. It's formulated with powerful antioxidants and botanical oils from nature's pharmacy including: marula, argan, evening primrose, rosehip, frankincense, and sea buckthorn berry. Apply this oil before using other anti-aging treatments to help carry active ingredients deeper into the skin and to promote collagen production.
Intense Line Repair Serum. 
A powerful anti-aging serum contains a potent synergy of hyaluronic acid, matrixyl, and argireline to smooth, repair, and prevent wrinkles around your eyes, mouth, lips, and neck. This antioxidant synergy includes alpha lipoic acid, vitamins A and C, and resveratrol for firmer facial contours.

With these at your disposal, you should be able to stop wading through ineffective anti-aging problems and actually bring a youthful appearance to your skin. These products work wonders, and they do it without turning your skin into a hazmat zone. Your looks will be all natural.
1 Response
Leave a comment
Comments will be approved before showing up.