Natural Fall Skin Care Tips for a Healthy Glow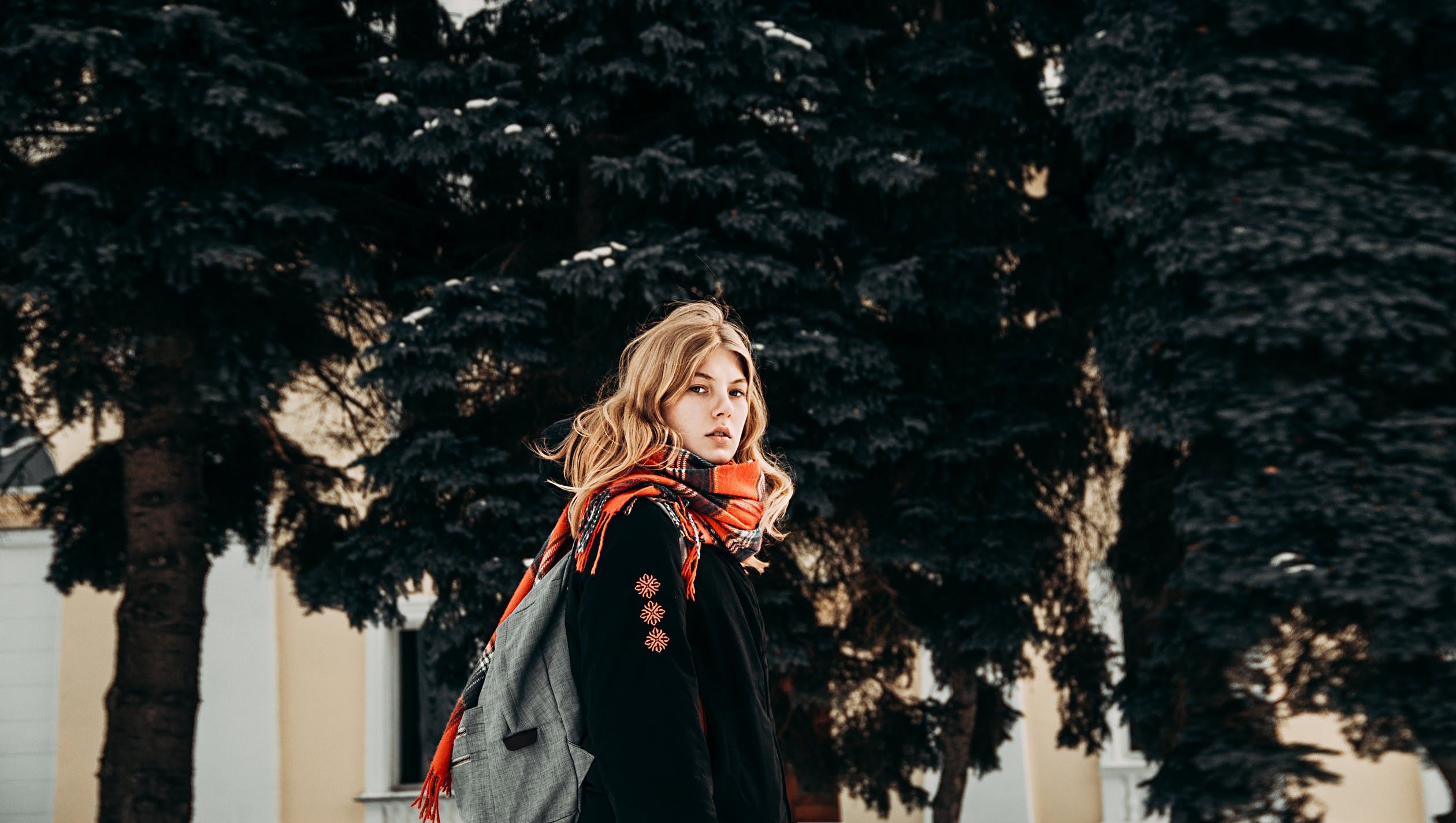 Autumn is officially here, and it's time for pumpkin spice lattes, comfy sweaters, and tall boots. Just like your wardrobe, your autumn skin care routine should adapt to the seasons as they change. Cooler and crisper fall air can lead to dry and flaky skin. That's why it's important to incorporate new products into your skin care regime and help prepare for the winter season ahead.
October and November can be the trickiest skin care months. The key is to find the right combination of natural exfoliants, cleansers, and hydrating serums that works for your particular skin type and gives it a dewy glow.
The following are natural fall skin care tips for pre-winter protection and preparation:
Use natural exfoliants to help remove dry skin buildup.
If you have sensitive skin, you might be reluctant to exfoliate. No matter what skin type you have, the top layer of your skin has dead cells that clog your complexion and makes it appear dull. When you remove the dead cells with a natural exfoliant, you're left with a brighter, healthier complexion that glows from within. Additionally, skin care products such as serums and creams will penetrate deeper into your skin after exfoliation. Two gentle, natural exfoliants to try include:
Use gentle, natural face cleansers.
An effective skin care routine begins with clean skin. Natural face cleansers rid the skin of makeup, impurities, environmental pollutants, sunscreen, and excess oil. Unfortunately, not all face cleansers are created equal; many include chemicals and artificial fragrances that may irritate your skin. Look for ingredients such as marula oil, rosehip seed oil, and honey. Our picks for gentle face cleansers are:
Use ultra-hydrating natural face moisturizers.
Protecting your skin's moisture barrier is especially important in fall's transitional weather. Botanical oils in particular are wonderful for locking in moisture and reducing wrinkles. Botanical Oil #1: Heule de Beaute contains skin magic oils including marula, argan, evening primrose, rosehip, frankincense, and sea buckthorn berry. Kind and gentle to the skin, this lightweight oil penetrates quickly and deeply, leaving a velvety-smooth finish and suppleness you'll love.
Add a natural serum to heal damage from the summer sun.
The summer sun really does a number on our skin and hair. By the beginning of the fall season, your skin will most likely need some repair from the effects of sun damage. Most sun repair products contain artificial or chemical-based ingredients, which can often irritate skin already dry, damaged skin even further. Rehydrate, replenish, and pamper your face, neck, and hands with natural, vegan-friendly serums such as the ones below:
Keep your face and body hydrated.
Let's face it, dehydrated skin is unhealthy. Water is a vital nutrient to the life of every cell. Much of your body is made up of water; in fact, your skin contains 64% water. Hydrate as much as possible, particularly when the weather is drier and crisper. If your skin is not getting enough water, it will respond by becoming dry, tight, and less resilient, not to mention exacerbating the appearance of wrinkles.
Consider carrying a natural hydrating mist in your purse to keep your dewy glow all day. Hydrosols are wonderful to spritz on the face and hair for a quick burst of fresh moisture, particularly for stressed and sensitive skin. Aside from their skin restorative properties, hydrosols are emotionally calming and help relieve anxiety resulting from the burdens of the day.
Drink a glass of water after you wake up. During the night, your body can become dehydrated since it's not intaking any water. Even mild dehydration can negatively affect your skin and physical performance. You've probably heard the advice, "Drink eight glasses of water a day," but a better rule of thumb is to drink at least a half gallon every day. Keep a glass of water by your bed, and first thing after you wake up, chug it to replenish your skin and body.
Add a hydrating mask once a week to your beauty regime. Choose a natural hydrating mask made from ingredients such as avocado, botanical oils, and other soothing ingredients. Essential Earth Elements Cleanser may be used as an effective 10-minute mask. Also, try slathering on oils after using an exfoliating cleanser, then leave on while showering—this is helpful because your pores open up in the steam and absorb the oils.
Keep SPF protection in your skin care regime.
Unfortunately, UVA and UVB rays don't disappear with summer. In the fall, it's more important than ever to diligently keep SPF protection as part of your skin care regimen, even on cloudy and snowy days. Most UVA rays, which penetrate deeper, are able to pass through clouds on overcast days.
A good way to incorporate a daily SPF in your skin care routine is with BB Cream Foundation/Primer with SPF 30 or Sheer Tint Mineral Foundation with SPF 20. Used as foundation alone or under foundation as a primer, these antioxidant-rich, multi-tasking tinted creams even out skin tone and keep skin hydrated while providing much-needed sunscreen protection. Plus, it packs mineral powders zinc oxide and titanium dioxide, the two most effective natural sunscreen ingredients.
Whether your skin is sensitive, oily, dry, or anywhere in-between, taking good care of your skin during autumn will keep it rejuvenated, fresh, and most importantly, healthy. By following these suggestions, you can easily and effectively prep your skin for the upcoming winter months. Trust Abbey St. Clare to help you find the best natural autumn skin care products to achieve a healthy glow all year round.
Leave a comment
Comments will be approved before showing up.