Natural Ways To Prevent Getting Sick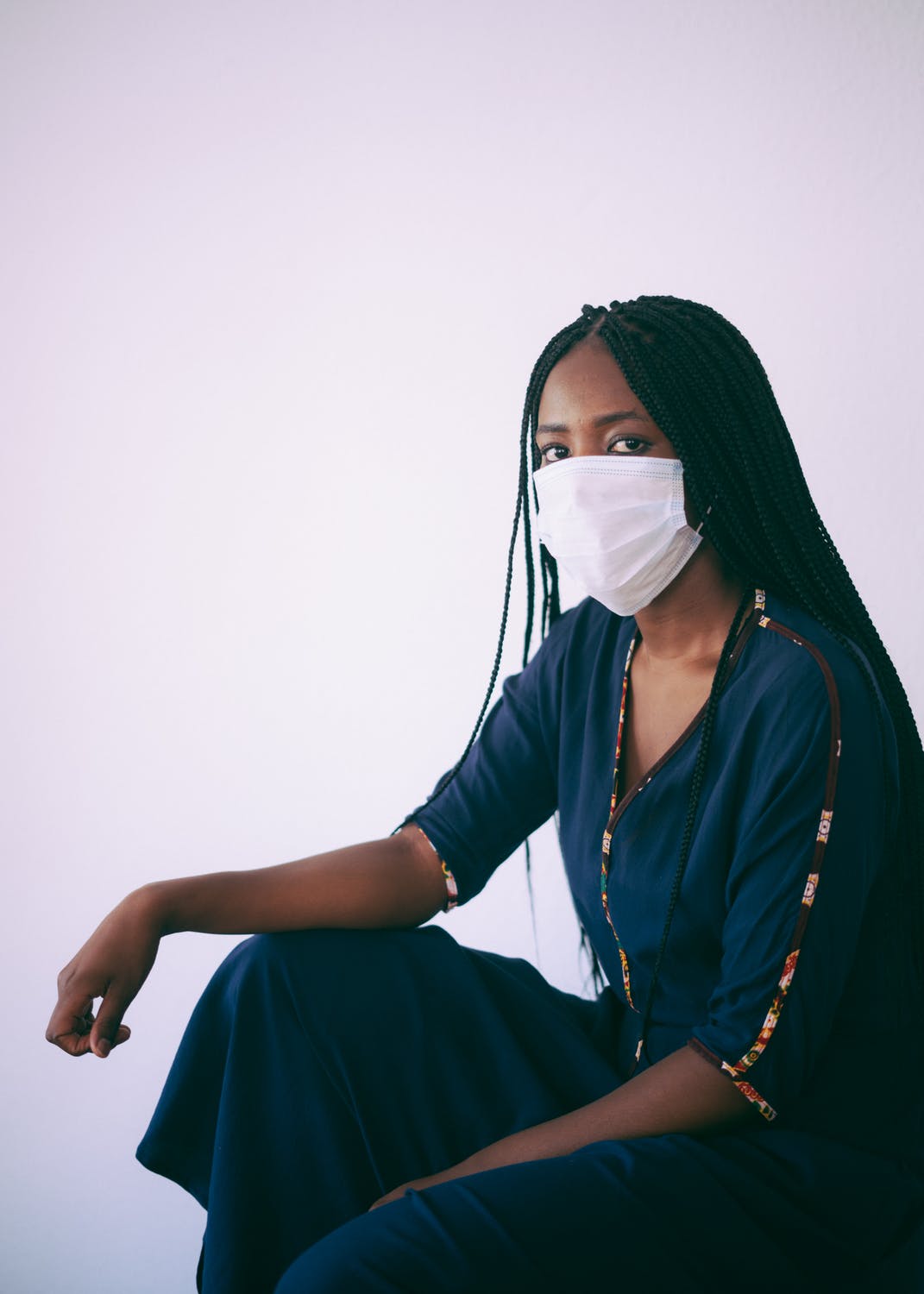 With COVID-19 cases appearing across the globe, staying safe and healthy has been thrust into the forefront of our day-to-day lives. But an increased emphasis on sanitizing often means that you are introducing additional toxicity into your everyday life. Can you still stay safe and healthy without the toxic chemicals? Are there more natural ways to prevent getting sick?
At Abbey St. Clare, we believe that health, safety, and well-being does not have to mean adding toxic chemicals to your body. This is true not only for skin care and cosmetics, but for overall wellness. 
We want to bring essential oils to the forefront as safe, natural ways to maintain health and prevent getting sick. Most hand sanitizers are primarily alcohol dilutions, but the use of natural essential oils in hand sanitizers provides enhanced time-tested antiseptic protection to keep yourself—and your loved ones—safe and healthy during the pandemic.  
Essential Oil Wellness Ingredients
Using essential oils to prevent flu symptoms can provide a natural-based approach to wellness all year round, not just during a pandemic. Essential oils have a long history of supporting immunity and protecting against germs. While most hand sanitizers are alcohol based alone, we use essential oils to strengthen the protection of these useful products. We describe below essential oils that support health and wellness. 
Lemon
Lemon essential oil can be used to clear congested nasal passages and promote regular, steady breathing. It has a wide range of health and skin care benefits outside of being an antibacterial agent, including: 
Serves as an anti-fungal agent (see

this study

on its ability to fight against

Candida

strains)

Cleanses, tightens, and smooths skin

Decreases hyperpigmentation
Its astringent and microbial properties make lemon oil useful in natural skin cleansers. Many skin-cleansing products have lemon oil included in their ingredients. If you are adding lemon essential oil to your cleansing routine and you have dry or sensitive skin, use only one drop at a time and be mindful of your skin's reaction. Only a small amount of lemon essential oil in natural skin cleansers and essential oil hand sanitizers is needed for it to benefit your skin.
Lime
Lime essential oil is packed with antioxidants, making it a valuable addition to any essential oil collection. Lime is a bactericide, making it a good remedy for bacterial infections of the skin, stomach, intestines, and more.
It's even an effective essential oil for hair health, as a diluted solution applied to the scalp can strengthen new hair growth. Add a few drops of lime essential oil to your shampoo, conditioner, or skin cleanser to boost the health of your hair, scalp, and skin.
Lime brings a range of disinfectant properties. It can prevent food from spoiling by shielding against microbes. When applied to the skin, lime helps promote quicker healing and shields against infection—and when ingested, lime can cure microbial infections throughout the digestive system. 
Pink Grapefruit
Grapefruit essential oil is typically used for skin health and overall well-being, fighting concerns such as acne, fatigue, headaches, depression, and even hangovers and jet lag. Numerous studies have suggested that grapefruit essential oil also has antimicrobial properties, enabling it to fight back against bacteria and fungi. 
One study found that citricidal (grapefruit seed extract) was a powerful agent in protecting against MRSA—a bacterial group that is well-known for being difficult to treat. In fact, compared to patchouli, tea tree, geranium, and lavender, grapefruit extract was the most potent treatment for MRSA.
Sweet Orange
Citrus sinensis, or sweet orange, is a favorite essential oil in aromatherapy for its strong, sweet-smelling aroma. It's also a great natural way to prevent getting sick, as it provides an abundance of beneficial compounds for overall health, such as vitamin C, calcium, magnesium, and potassium. 
Sweet orange also has antibacterial properties. One study found that sweet orange essential oil has potential for combating bacterial strains such as staph infections and e-coli. Another found that sweet orange juice and peel extracts can be beneficial when treating infections in external wounds. 
Litsea 
Litsea is commonly found in Japan, India, China, and Taiwan. In essential oil form, litsea has a scent that is comparable to lemon, making it ideal for clean, fresh aromatherapy. Litsea extract is commonly used to treat gastrointestinal discomfort (such as stomach aches, indigestion, and other digestive issues), but it can also be used as a natural way to prevent getting sick. 
One study named litsea essential oil as a potential medical resource due to its antibacterial properties. Litsea also has many antiviral compounds, as shown in another study that explored its potential to inhibit HIV replication. This essential oil also belongs to a group of citrus extracts that were found to be excellent antifungal agents (not surprisingly, this includes lime extract). 
Essential Oil Health Defense from Abbey St. Clare 
Over-the-counter medications are not your only option to protect yourself from viruses and bacteria. Essential oils are a time-tested natural means for supporting health and wellness, when used wisely. The benefits of essential oils are why they are so prevalent in our product formulas. This pandemic has increased awareness of personal and physical sanitation, and we hope you will maintain the use of essential oil formulas to keep yourself healthy naturally well into the future. 
All-Natural Conditioning Hand Sanitizer Gel and Spray
Our All-Natural Conditioning Hand Sanitizer is a powerful combination of lemon, pink grapefruit, lime, litsea, and sweet orange essential oils. It provides antiseptic protection, a light citrus scent, and deionized water to prevent immediate evaporation, effectively increasing absorption and efficiency.  We use sustainable, non-GMO 64 percent alcohol to ensure that our hand sanitizer is both environmentally conscious and a powerful cleansing agent. 
Most sanitizers are very drying to the skin. The Abbey formula includes natural hydrating actives to ensure that your skin will remain soft and moisturized, allowing for consistent use without harmful side effects. To better serve our customers during the pandemic, we are offering our essential oil hand sanitizer at or below cost. Helping you stay healthy is—and always will be—our first priority. 
Four Marauders Soap
The unique blend of essential oils in our Four Marauders Soap has a fascinating lore, based on many centuries of use. The story of "The Four Thieves" has its roots in the early fifteenth century, during the bubonic plague. Four marauders were caught while stealing from those who were sick and dying, and they were sentenced to be burned at the stake. 
Although the marauders were in very close contact with the sick and dying, none of them showed signs of illness. Intrigued, the judge offered mercy upon the condition that they share their secret to immunity from the plague. The story says that the marauders were former spice merchants who had used a blend of herbs and essential oils to protect themselves from infection. While the marauders were not saved from their ultimate fate (they escaped being burned at the stake in favor of hanging), the value of their herbal mix remains to this day. 
Our Four Marauders Soap uses this formula as a foundation for natural-based protection against illness. Featuring powerful essential oils such as lemon, eucalyptus, rosemary, clove, and cinnamon, the Four Marauders Soap provides natural, science-based protection and cleansing strength. Inhale the essential oil vapors as you clean for maximum benefit. And let's not forget that in addition to all the wellness properties of this soap, it keeps your skin smooth, soft, and hydrated (as do all of our Kettle Soaps). It's a win-win. 
Melissa (Lemon Balm) Hydrosol
Melissa (Lemon Balm) Hydrosol is a great alternative for those who want the benefits of lemon essential oil but prefer a lighter, topical application. Aromatherapists often recommend lemon balm as a means to combat common cold symptoms. It is even safe enough for babies and children to use, and can be diluted in bathwater for nighttime calming and relief from decongestion. Many use a teaspoon of this hydrosol in a glass of water nightly for restful sleep. 
While not as potent as lemon essential oil, Melissa (Lemon Balm) Hydrosol retains antiviral qualities, making it safe—and effective—at protecting against sickness and relieving irritated skin. In fact, this hydrosol is excellent at clarifying and soothing skin, doubling its use as not only a natural way to avoid sickness, but also as a natural-based toner or astringent. 
Essential oils to prevent flu symptoms are a wonderful way to stop symptoms of sickness before they start—and all without introducing harmful chemicals into your day-to-day routine. All of our products at Abbey St. Clare are created with the best that science and nature have to offer. Nurture your health with essential oil hand sanitizers for a  natural way to help keep you from getting sick. And, most importantly—through the pandemic and in the days to come—be well.
Leave a comment
Comments will be approved before showing up.