New FADE Skin Brightener removes age spots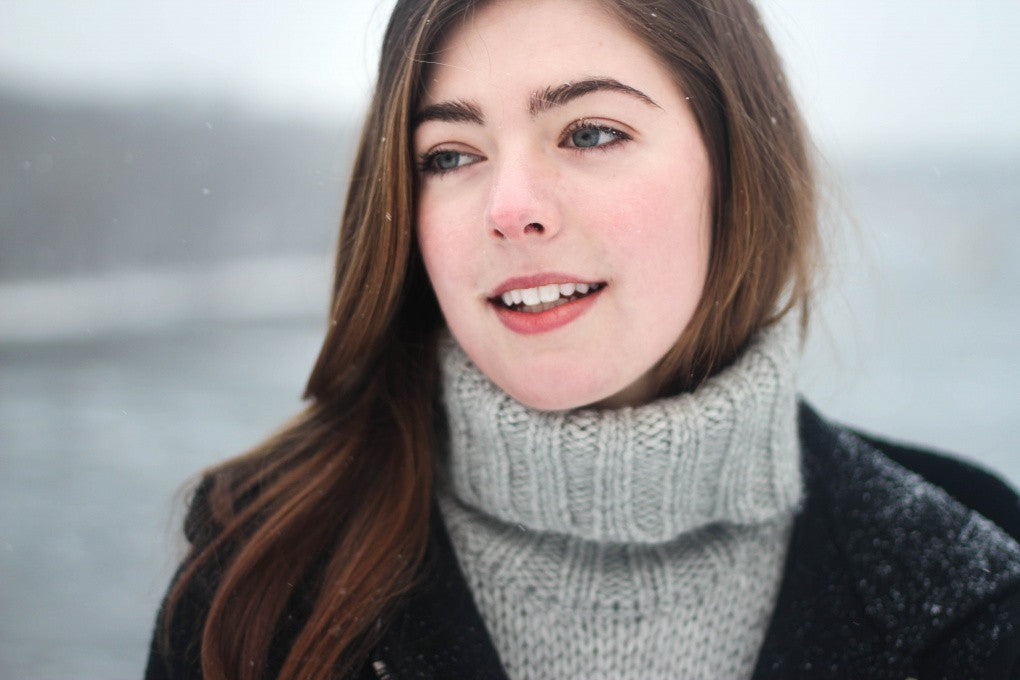 Fade Skin Brightener is a botanical-based formula that lightens and brightens skin, removes age spots, and lightens hyperpigmentation, freckles, rosacea, and acne scars. Almost every Abbey St. Clare product is a result of someone asking "Do you have anything for….?"  One of the Holy Grails of skin care that I have spent years searching for is a hydroquinone-free formula that lightens hyperpigmentation. Yes, years. Many versions were made. Some were acceptable, but did not rise to the standard of effectiveness sought.
That said, ask me again: "Do you have anything to remove age spots?"  I am so pleased to now be able to say, "Why yes, we do." New from Abbey St. Clare is FADE Skin Brightener, a cream with a combination of safe, efficient ingredients that together are more potent than when used individually. These ingredients provide the following skin-brightening benefits:
Lighten and brighten overall skin tone.
Reduce intensity of all sunspots: age spots, freckles, and areas of hyperpigmentation.
Reduce redness of acne scars and rosacea.
Skin tone is evened out and facial complexions are brighter.
Anti-aging components and peptides reduce wrinkles and smooth skin.
Hydrating actives include hyaluronic acid and squalane to enhance suppleness, elasticity, and tone, characteristics of youthful and healthy skin.
Antioxidants repair damaging sun radiation.
Best results seen after four to six weeks. Intense hyperpigmentation may take longer.
FADE Skin Brightener active ingredients
Research on over a hundred plants were tested for ability to lighten skin. Fifteen were selected for further study. Ten of the most effective are included in the
FADE Skin Brightener
formula, which includes:
Botanical extracts of Marshmallow, Peppermint Leaf, Primrose, Lady's Mantle, Veronica, Melissa, Yarrow, Hops, Rosemary, Sage, Ginseng Root
Daisy (Bellis perennis) extract: One of the most effective botanical multifunctional skin lighteners.
Resveratrol: Anti-aging antioxidant which also decreases melanin production.
Alpha Arbutin: Potent biosynthetic decreases melanin production.
Oligopeptide: Considered one of the safest and most effective skin lighteners available.
Niacinimide: Inhibits spread of melanin within the skin. A 2011 study for the treatment of melasma showed that niacinamide at 4% did almost as well as hydroquinone with fewer people experiencing side effects. Another study with Japanese women also showed that niacinamide can "significantly" decrease hyperpigmentation.
Why so long? The most common ingredient for lightening and brightening skin is hydroquinone. We initially offered a product for this purpose that contained hydroquinone, and it was successful because it worked. Doubts started to creep in about the safety of hydroquinone to the extent that the ingredient was banned in products in Europe and Japan.Questions about hydroquinone were sufficiently credible to cause us to withdraw our product, and the search for safe, nature-based skin lightening ingredients began.
The good news is that development of effective botanical actives progressed exponentially over the ensuing ten years. Public awareness spurred research for herbal-sourced ingredients and the development of safe laboratory cosmeceuticals. Interest in botanical skin lighteners concurrently was motivated by awareness of the role of the Sun's ultraviolet radiation on skin. Botanicals are not as fast-acting as synthetic actives, and the goal is additives that modify melanin production with observable results in a reasonable time.
Finally, let me confess that I have developed skepticism of alarmist warnings about an ingredient because it is often based on faulty conclusions in a single article and subsequent science does not support the claim. That has proven to be the case with hydroquinone. Despite that, perception becomes reality and thus we continue to avoid it.
Ingredients: Aloe barbadensis, Caprylic/Capric Triglycerides, Carthamus tinctorius (Safflower) Seed Oil, Cetyl Alcohol, Dimethicone, Niacinamide, Emulsifying Wax NF, Bellis perennis (Daisy) Flower Extract, Palmitoyl Oligopeptide, Palmitoyl Tetrapeptide-7, Alpha-Arbutin, Malva sylvestris (Mallow) Extract, Mentha piperita (Peppermint) Leaf Extract, Primula veris Extract, Alchemilla vulgaris Extract, Veronica officinalis Extract, Melissa officinalis Leaf Extract, Achillea millefolium Extract  Humulus lupulus (Hops) Extract, Rosmarinus officinalis (Rosemary) Leaf Extract, Salvia officinalis (Sage) Leaf Extract, Panax (Ginseng) Root Extract, Resveratrol, Persea gratissima (Avocado) Oil, Sodium Alginate, Sodium Hyaluronate, Squalane, Phenoxyethanol, Sodium PCA, Glucose, Fructose,Sucrose, Alanine, Glutamic Acid, Aspartic Acid, Hexyl Nicotinate, Xanthan Gum, Guar Gum, Ascorbyl Palmitate, Tocopheryl Acetate, Potassium Sorbate, Sodium Benzoate, Citric Acid.
Leave a comment
Comments will be approved before showing up.