Post-Workout Skin Care: How To Get Your Skin In Shape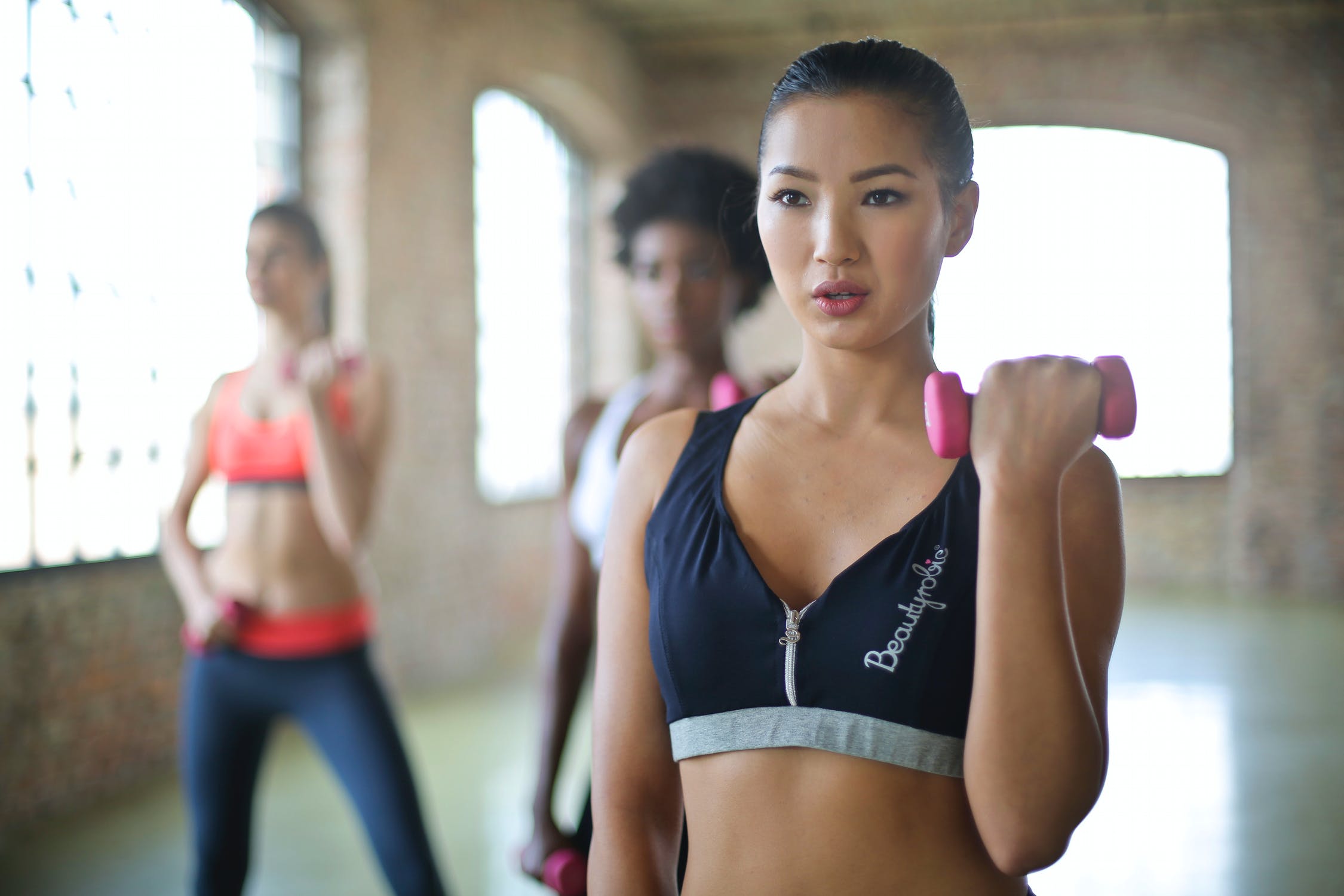 As states across the country continue in their reopening phases, gyms and exercise facilities are unlocking their doors. Jumping right back into a fitness routine means that, for many of us, our bodies are going to go through a bit of a shock. But that shock doesn't stop at muscle soreness and inflammation—it also involves your skin, making it crucial to use the right post-workout skin care routine. Although exercise helps detoxify your skin, improper post-workout skin care can quickly lead to clogged pores, breakouts, uneven skin tone, and dehydration.
Your skin is the largest organ in your body. As quarantines end in some areas, and even as you work out at home, you'll want to keep your skin in shape post-workout. In the sections below, we'll show you our favorite post-workout skin care products to help ensure that your skin stays healthy, glowing, and clean—both on the elliptical and off of it. 
1. Comfrey 
Comfrey has a rich history of medicinal use, dating back to ancient Greeks and the Middle Ages. It has been used to heal wounds, alleviate sore muscles and joints, and to diminish the appearance of scars. A  particular benefit when used in post-workout skin care is that the roots and leaves of the comfrey plant contain allantoin, which promotes skin cell growth, moisturizes, and reduces inflammation. 
Comfrey Tonic from Abbey St. Clare
While sweat helps detoxify the body, it can quickly create clogged pores and breakouts. Our Comfrey Tonic not only serves to clear facial acne, it is an excellent post-exercise wipe or spray to clear skin on the shoulders, chest, and back (or even to create a smoother shaving surface for your legs). Along with the antibacterial properties of tea tree oil, Comfrey Tonic also includes helichrysum, which has been suggested to reduce skin inflammation and stop the growth of bacterial infections. 
Apply Comfrey Tonic with a clean cotton pad, gently wiping across your face, neck, shoulders, and back to unclog pores and remove bacteria buildup post workout.  Add a mister to apply it over a wide area of your body. Let dry in place. 
2. Lemongrass 
Lemongrass has a powerful citrus scent that is equal parts refreshing and uplifting. It is a favorite of men as well as women.  In aromatherapy, lemongrass essential oil is often used to combat anxiety, stress, or depression. It has antifungal properties, is anti-inflammatory, and may help your body ward off damage from free radicals. Skin care products with lemongrass create particularly effective skin care for athletes as studies suggest that lemongrass oil is an effective antibacterial agent. 
Lemongrass Hydrosol and soap from Abbey St. Clare
Lemongrass Kettle Soap is the perfect post-workout cleanser to remove sweat, deodorize, and clear pores. Follow with our Lemongrass Hydrosol. Often used as an astringent to combat oily skin and breakouts, it is excellent for  post-workout skin care. When applied to the neck, back, and shoulders, Lemongrass Hydrosol can clarify skin and remove oily buildup from a workout. 
Keep Lemongrass soap and hydrosol in your gym bag for immediate use after your workout to prevent problems. With a gentle hydration and a refreshing citrus scent, these post-workout skin care products are suitable for both men and women to use. 
3. Orange Blossom
Neroli essential oil (or orange blossom) is extracted from bitter orange trees. Orange blossom has a wonderful distinct flowery, citrus scent that promotes relaxation, making it a go-to choice in aromatherapy to treat symptoms of depression or anxiety. In fact, neroli essential oil is one of the most commonly used floral oils in perfumes, as well as  one of the most expensive.. 
A 2012 study found that neroli showed antimicrobial, antifungal, and antioxidant properties, making it a particularly useful ingredient in post-workout skin care products. 
Orange Blossom Hydrosol from Abbey St. Clare
Our Orange Blossom Hydrosol features a delicious fragrance and a smooth misting application for immediate relief after a long workout. Safe for use on sensitive, delicate, or oily skin, this hydrosol can reduce acne breakouts and soothe stressed, irritated skin. It can be used as a calming agent to decrease feelings of anxiety, stress, or crankiness. 
Spray an even mist of Orange Blossom Hydrosol onto your face, back, shoulders, chest, or neck to combat oily skin, control acne, or for a quick pick-me-up on your way home from the gym. 
4. Nettles 
Nettle (also called stinging nettle) has been used for centuries as part of ancient medicine. Egyptians used nettle to combat lower back pain and arthritis symptoms, while Romans applied a nettle poultice to keep themselves warm during the cold season. In skin care, nettle is widely renowned for its ability to promote wound healing, reduce inflammation, and deliver skin-boosting compounds such as vitamin C, vitamin A, and amino acids.
Nettles Scalp Treatment and Body Wash from Abbey St. Clare
Oil production and clogged pores don't just affect your face, chest, and back—it can also have effects on your scalp and your hair. We formulated our Nettles Scalp Treatment and Body Wash to treat distressed skin and clogged pores from your head to your toes. A nourishing blend of herbs and essential oils powers our nettles formula that nourishes and strengthens, promoting healthy hair while cleansing your scalp and clearing your pores. 
After a workout, wash off with Nettles Scalp Treatment and Body Wash to refresh skin, balance oil, and unclog pores. This product is paraben-free and sulfate-free for a cleansing treatment that is equal parts effective and safe.
5. Salicylic Acid (BHA) and Vitamin B
Salicylic acid is a powerful post-workout skin care ingredient. As a beta hydroxy acid, salicylic acid is able to deeply penetrate skin layers, exfoliating and cleansing to unclog pores and eliminate harmful bacteria buildup. As a result, it's often found in acne treatment products—but its ability to remove dead skin cells and bacteria makes it a useful ingredient in skin care for athletes and gym-goers. It is also effective for calming irritated skin after shaving anywhere on the body and preventing razor bumps. 
Salicylic acid is found in our Nettles hair care, Green Tea Scruff Exfoliating Cleanser, Tea Tree Cleansing Gel, Comfrey Tonic,  and Vitamin B Complex Creme. 
Vitamin B brings a plethora of benefits for skin care, aiding in cell turnover and collagen maintenance to keep skin cell structure renewed and strong. It can  reduce inflammation, promote faster wound healing, and aid in your skin's mucus secretion. This helps prevent dryness and, in turn, prevent oil production and acne (which is good news for athletes with oil-prone skin). 
Vitamin B Complex Creme from Abbey St. Clare
Give your skin a one-two punch after a workout with Vitamin B Complex Creme. Salicylic acid and Vitamin B are part of a potent synergy of essential oils and acids to create a creme that controls oil, unclogs pores, and exfoliates for beautiful and healthy skin. Hyaluronic acid controls oil production without creating dryness, while vitamins A and C promote a clear and smooth complexion. 
Use Vitamin B Complex Creme twice daily after cleansing and toning for best results. For use post-workout, apply to clean skin on the face, chest, back, and shoulders to deep clean pores and combat excessive oiliness. It is effective as a post shaving treatment to prevent razor bumps. 
6. Activated Charcoal and Tea Tree 
Activated charcoal is quickly becoming a skin care staple, with applications extending even to teeth whitening and hair health. One of the top benefits of activated charcoal as an ingredient in post-workout skin care products is that activated charcoal binds to oil and dirt within your pores, leaving your skin fresh and clean. It also balances oily skin, soothes distressed skin, and gently exfoliates. Activated charcoal is part of our Aniba Cleanser formula. 
Tea tree oil has a wide range of uses, spanning from deodorant and mouthwash to skin ointments and tonics. It reduces itchiness and discomfort from irritated skin, and its anti-inflammatory properties soothe redness and swelling. Tea Tree essential oil is found in many of our formulas including Tea Tree Cleansing Gel, Comfrey Tonic,  Nettles hair care, Vitamin B Complex Creme, Clear Control Serum, and Serum St. Martha.
Activated Charcoal and Tea Tree Drawing Kettle Soap
Our vegan Activated Charcoal and Tea Tree Drawing Kettle Soap contains activated charcoal to soothe distressed skin, absorb toxins, remove oils, and draw impurities from pores. Tea tree essential oil clarifies skin and soothes redness, helping to promote a clear, even complexion and a smooth skin surface everywhere on the body. Tea Tree soap is an essential first aid cleanser for soothing any skin issue or scrapes.
The deep-cleaning properties of these unique soaps also  provide deep cleansing to remove sweat and bacteria from pores to prevent irritation and redness. And since Kettle Soaps retain skin nourishing glycerin providing a gentle, non-drying lather, your skin will be smooth and moisturized from one workout to the next. 
7. Serum St. Martha
Our Serum St. Martha is a favorite among gym-goers who suffer from discomfort associated with athlete's foot. A proprietary blend from Abbey St. Clare, Serum St. Martha is a potent antibacterial and anti-fungal nail and cuticle serum, making it a popular choice as a natural athlete's foot remedy. 
This anti-fungal treatment helps reduce redness and thickening of nails to help clear infections that create unattractive nails on your hands and feet. It can reduce inflammation, rough patches, crusty skin, and soothe scratches, making it ideal for distressed or scaled skin on feet and hands. 
Massage the serum into the edges of your nails, your cuticles, your hands, or between your toes to relieve irritation. Use twice a day, gradually decreasing as new nail growth appears. Post-workout, Serum St. Martha can also be used as a foot massage to combat sweaty feet and foot odor. 
With the right post-workout skin care products, you can enjoy healthy and vibrant skin whether you are on a treadmill at the gym or on a yoga mat at home. Our skin care for athletes is formulated with nature-based solutions to keep skin clean and free from toxins. Trust Abbey St. Clare to help you keep your skin in top shape throughout—and beyond—your daily exercise routine.
Leave a comment
Comments will be approved before showing up.