Quick Color Tricks for Eyes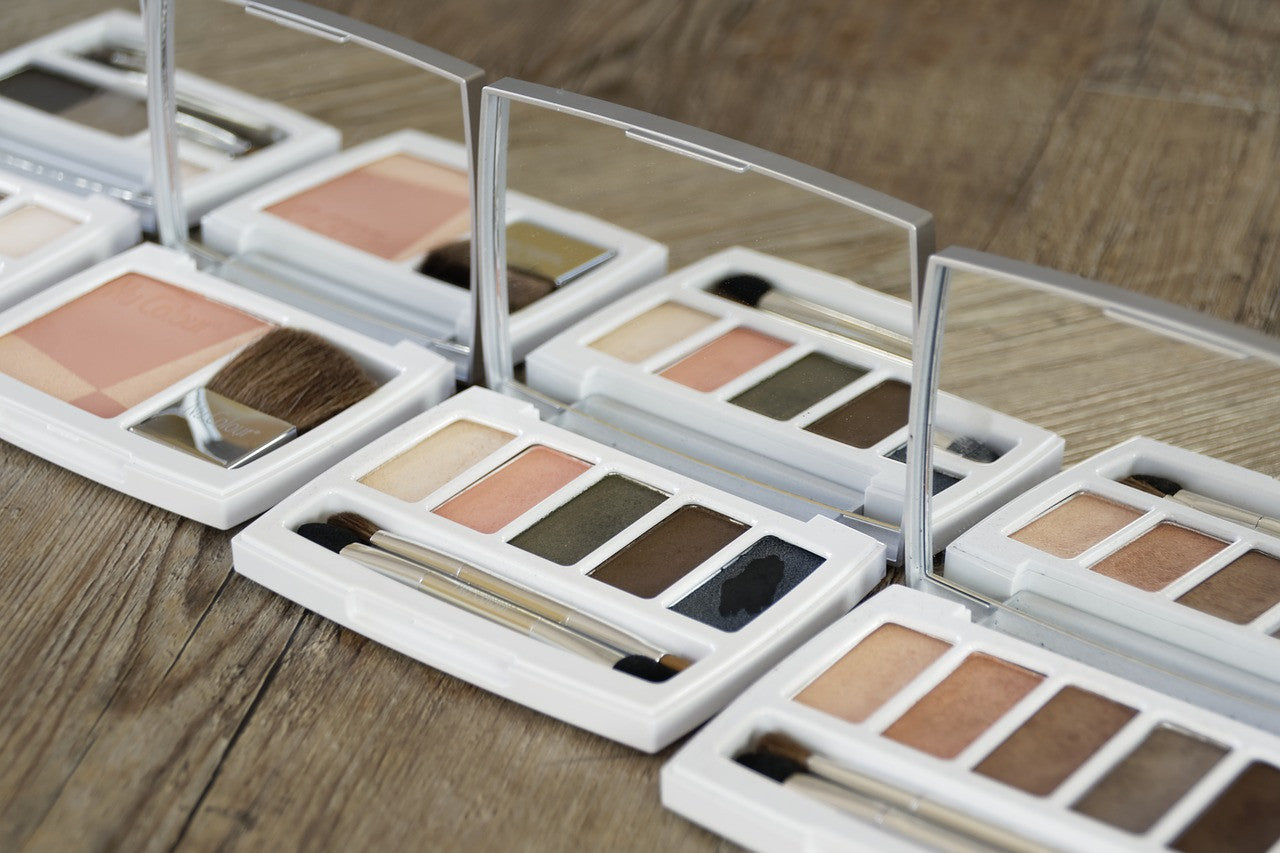 1.
A sophisticated application of eye shadow uses three shades of color. Start with a light/colored base overall. Add a medium to dark tone in the crease. Finish with a neutral shade of pearly white or vanilla along the brow bone.
2. Perfectly applied color is blended, blended, blended. You should never see where one color ends and another begins.
3. Light colors or shimmers make eyes look bigger, more open, and brighter. Light pinks or vanilla colors camouflage tired, deep set eyes. Pearly shades under brows open up the whole eye area.
4. Medium shades of powder on the middle of the lid makes eyes more noticeable. A dot of light or medium color on the inside corner of the eyes makes close set eyes look further apart.
5. Dark shadows make eyes recede. Use deep colored shadow on prominent eyes, the crease, or areas that you want to minimize. Deep color at the inner corners of the eyes makes wide set eyes appear closer.
6. Blue liner – gasp!—placed along the lower lid of the eyes will make red eyes look brighter. Be subtle. Not everyone can carry this off.
7. Matte eye shadow tends to emphasize oily lids. A slight shimmer or sparkle will reflect light to minimize any creasing that appears. Minimize creasing with a primer or dusting of mineral foundation or finishing powder before applying shadow color.
8. Choose shades to compliment your eyes as well as your clothing.
9. Soft, neutral shades are more anti-aging than bright or overly sparkly colors.
10. Soft, matte shades minimize puffy eyelids.
11. Don't let your eyes and lips fight each other. Strong eye makeup requires subtle lip color. Dramatic ruby lips are best highlighted with less passionate eyes.
12. Transparent loose powder applied with a soft, loose brush helps set eye color.
Leave a comment
Comments will be approved before showing up.