What Are The Turmeric Benefits For Skin Care?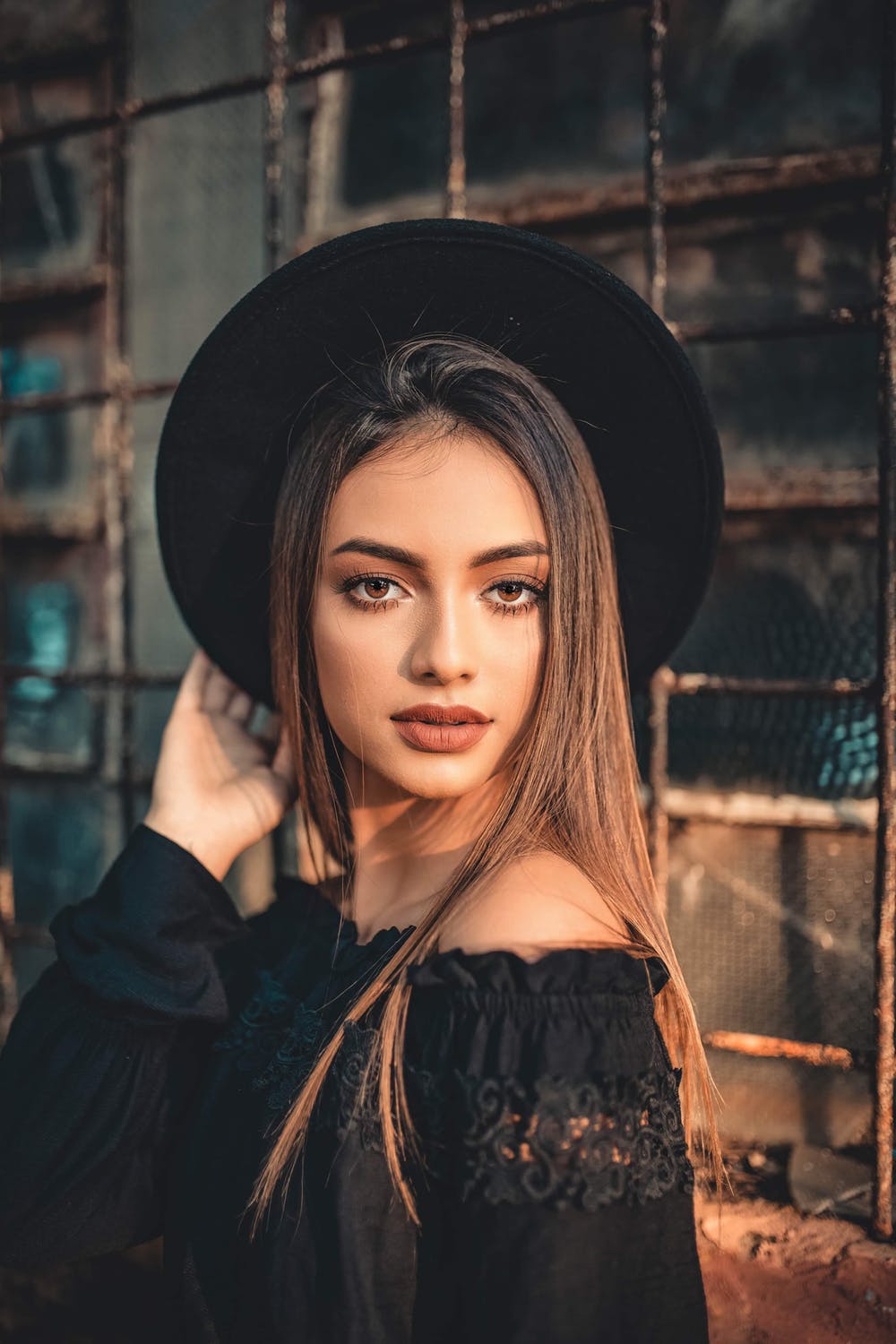 We all want to have healthy and vibrant skin, no matter our age or our gender. Of course, it isn't often that the solution for glowing skin is sitting on our kitchen spice rack. Turmeric is one of the most-used spices in Indian dishes—but in many ways, it is also one of the most powerful ingredients for natural health. 
In fact, the benefits of turmeric have long been used in traditional medicine and studied by scientists. One of the most potent benefits of this golden spice is how it promotes skin health. How does turmeric help fight common skin problems, and what is the best way to start using turmeric in your daily skin care routine? 
We'll tell you everything you need to know about the history of turmeric skin care and how you can start using turmeric to combat common skin health problems.
What is Turmeric?
If your household is fond of Indian cooking—or if it's your favorite takeout cuisine—you've likely come across turmeric. Its Latin name is Curcuma longa, and this powerful spice comes from Southeast Asia and India, lending to a rich history of use among Chinese and Indian cooks, doctors, and scientists. 
Its nickname is "the golden spice" due to its rich yellow hue, but there's another reason to correlate this powerful spice with gold: turmeric contains a bioactive ingredient called curcumin, a compound which studies show contains a wealth of anti-inflammatory, antioxidant, antimicrobial, immunostimulant, and antiseptic properties. 
Along with contributing a mild ginger-like taste to a meal, the curcuminoids (active compounds) and volatile oils in turmeric can be used to prevent liver damage, fight allergy symptoms, protect against disease, and stabilize blood sugar levels. Some studies even show that curcumin can prevent side effects induced by chemotherapy, opening doors for cancer patients to ease the effects of treatment. 
Ongoing research shows that turmeric also provides significant benefits when applied directly to the skin. Using turmeric is a great way to naturally boost your skin's vibrancy and strength and address a surprisingly broad range of common skin concerns. 
How Does Turmeric Help My Skin?
Incorporating turmeric skin care into your daily routine is a great way to start combating multiple skin concerns at once—just one spice can provide an incredible range of benefits. And when combined with complementary natural ingredients, the effects of turmeric on your skin health can be significant. Let's take a look at just a few of the turmeric benefits for skin health:
1. Turmeric Soothes Inflammation 
Suffering from inflamed skin can be extremely uncomfortable, both physically and emotionally. Inflammation occurs as a natural reaction by your immune system to allergies, infections, or underlying medical conditions. Inflammation can cause a host of undesired side effects, such as:
Skin that is warm to the touch

Patches of red or scaly skin

Itching or stinging sensations

Variations in skin thickness
The natural anti-inflammatory properties of turmeric can help boost your immune system health and reduce symptoms of inflammation. This is particularly true if your skin suffers from routine bouts of eczema or redness from rosacea. 
2. Turmeric Has Antiseptic and Healing Properties
Acne can appear at any age due to stress, hormonal changes, and bacteria. Using turmeric for acne is a common method to protect against recurring blemishes, since it is a natural antiseptic. This means that using turmeric in your daily skin care routine can help keep your skin clean and prevent bacteria from spreading, stopping acne at its source. 
Active acne breakouts can be soothed by a turmeric face serum, which promotes cellular turnover and growth while supporting the natural immune system processes.
Even if your struggle with acne is long gone, you can also use turmeric for acne scars. Turmeric can work wonders to lighten scars and improve their appearance as part of its anti-inflammatory properties, supporting your body's natural repair process and promoting healthier, brighter skin. 
3. Turmeric Helps Reduce Dark Circles
There are a range of reasons that you might be experiencing discoloration beneath your eyes, such as fatigue, age, eye strain, and dehydration. 
If you have pesky dark circles beneath your eyes that just won't go away, you may want to try incorporating a turmeric face serum. Adding turmeric to your moisturizing routine is a great way to ensure that your skin gets the hydration it needs while protecting against unwanted swelling. 
Turmeric promotes better circulation and cell turnover, meaning your dry skin will be better able to renew itself to reveal healthy, new skin cells. And as an anti-inflammatory, this golden spice will naturally work to reduce puffiness and darker shades caused by lack of circulation. 
4. Turmeric Fights Wrinkles and Fine Lines
One of the first visible signs of aging comes from the appearance of wrinkles and fine lines. Our facial skin starts to develop wrinkles due to collagen loss, lack of moisture, delayed skin cell regeneration, changes in skin laxity, and cellular damage. Free radicals contribute to cellular damage, meaning these unstable molecules can significantly exacerbate the natural aging process. 
Studies suggest that the curcumin found in turmeric has antioxidant properties, effectively neutralizing free radicals before they can begin inflicting damage to cells. 
5. Turmeric Reduces Sun Damage
Being out in the sun can do wonders for our emotional and spiritual well-being—but there's no denying that it can wreak havoc on our skin health. Sun damage can cause a host of common skin concerns, such as:

Premature fine lines and wrinkles

Discoloration from age spots

Reduced elasticity, causing loose or sagging skin

Texture changes, such as thick or leathery skin
Some studies suggest that turmeric can be an effective way to fight against the effects of UV rays through its antioxidant properties. UV rays can create an increase of free radicals. Applying a turmeric face serum can be a powerful shield that protects against cellular damage due to these free radicals.
Turmeric Skin Care from Abbey St. Clare
Turmeric is a powerful, natural-based solution to healthier skin. When combined with equally active ingredients, the results can be striking. At Abbey St. Clare, we are proud to have curated two essential serums to help you start seeing turmeric benefits for face health today. 
The Yellow Creme
Fondly named after one of its primary ingredients, the golden spice, one of the best qualities of the Yellow Creme is that it provides an all-in-one moisturizing solution to revitalize skin of all types and ages. In fact, the Yellow Creme is our most popular anti-aging formula. All ingredients have been carefully selected to create a comprehensive skin care solution for:

Fine lines and facial wrinkles

Dehydrated skin

Loose, sagging facial skin

Uneven skin tone
For best results, use after cleansing and toning your skin by applying a liberal amount to your face and your neck. Extend application to the areas of your face that don't often get attention, such as your brow bone, under your chin, and even behind your ears. 
Vitamin A Liposome Serum
Our Vitamin A Liposome Serum is packed with antioxidant benefits to fight against blemishes, uneven skin, and cellular damage. The combination of vitamin A and turmeric provides a powerful defense against free radical damage, boosting your natural healing process and promoting healthy, glowing skin. 
The best way to use our Vitamin A Liposome Serum is after toning and before applying any other skin care treatment. By providing a deep layer of vitamins, natural oils, and turmeric, this serum helps prep your skin for nutrient absorption and amplifies the effects of your skin care routine. 
Finding a natural way to promote skin health doesn't have to be complicated. By incorporating turmeric skin care into your daily routine, you can start promoting stronger and healthier skin that lets your natural beauty shine. Abbey St. Clare is proud to create turmeric-based solutions that boost natural health from deep within. Browse our turmeric skin care products to give your skin the protection and support it needs to stay looking—and feeling—healthy for years to come. 
Leave a comment
Comments will be approved before showing up.