Why and How to Take Better Care of Your Nail Cuticles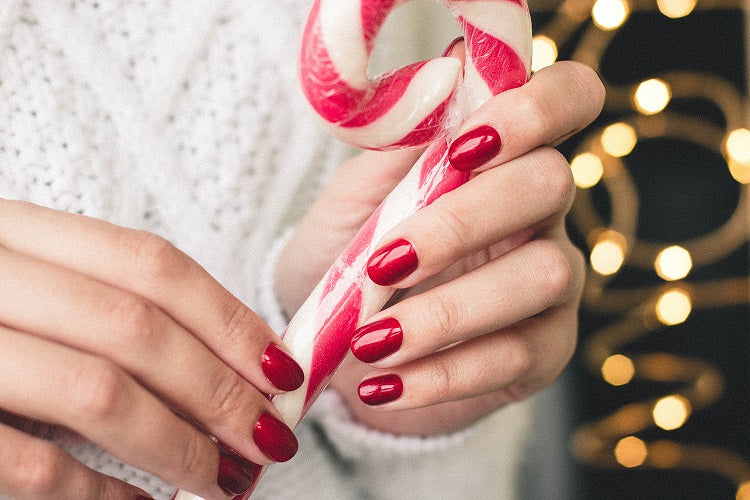 Your nail cuticles deserve your time and attention. Nail cuticles are delicate and the health of your nails depends partially on caring for your cuticles. If they are routinely exposed to cold, heat, or chemically-laden water, your cuticles may crack, dry out, or even become infected. When you properly take care of your cuticles, they will be strong, healthy, and beautiful. Discover how to optimize your nail cuticle health.
What are Cuticles? 
The tiny layer of skin found along the bottom of your finger or toe is your cuticle and the area surrounding your cuticle on the bottom part of your nail is called the nail bed. Cuticles are very small and delicate, which makes them easy to overlook. Because your nail cuticles are susceptible to dryness, damage, and infection, it's important for you to take care of them. Cuticles play an important role as they grow in protecting your nails from bacteria and in the overall health of your nails. 
Caring for Your Cuticles
You know why it's important to keep your nail cuticles healthy, so let's explore some things you should do to ensure that they are.
Soak in Soapy Warm Water
A simple way to care for your cuticles is to soak your hands and feet in soapy, warm water for 10 minutes every few days. This helps soften them and it also helps keep your nails nice and clean. You could also soak in a warm soapy bath occasionally, not only for your nails, but also for rest and relaxation.
Trimming
Trimming your cuticles isn't necessary, but you may want to trim them, especially if you have a hangnail. Hangnails are painful. It may be tempting to rip them off, but you should trim them instead. Be sure to soften them first by soaking your nails in warm, soapy water, or by taking a quick shower. This first step is crucial to the trimming process, so that you don't accidentally remove skin you didn't want to remove.
Next, apply a cuticle remover and a moisturizer, especially if your cuticles are dry. Carefully push the cuticle down along the nail bed. Then, trim excess skin and any hangnails. 
Avoid Harsh Products 
Limit using harsh products, such as nail polishes and acetone nail polish removers, which dry out your nail beds and cuticles. If you must use nail polish remover, use one that is acetone-free or has moisturizing qualities. There are also nail polishes that contain moisturizers. Opt for these when making your selections.
The real superstar of cuticle health, though, is cuticle oil.
What is Cuticle Oil?
Cuticle oil is the grand champion of cuticle health. It's a moisturizing product that is used to enhance and maintain the health of your cuticles and nails. 
What Does Cuticle Oil Do?
Natural cuticle oil helps increase the circulation around your nails, which stimulates nail growth. It also helps protect your nails and cuticles from everyday wear and tear your hands experience. 
If you paint your nails, cuticle oil adds a layer of protection to your polish, leaving you with a lasting shine. It can also improve the health and overall appearance of your nails.
Overall Benefits of Cuticle Oil
Provides Protection for Nail Beds -

You use your hands all day, every day, so your nails literally take a beating. Using cuticle oil helps you buffer daily wear and tear and lock in moisture around your cuticle and nail bed. 

Moisturizes the Skin -

Your nails and cuticles need moisturizers just as your skin does. Cuticle oil softens and moisturizes your cuticles and nail beds.

Encourages Nail Growth -

Healthy, moisturized nails grow faster. Cuticle oil stimulates blood flow, promoting nail growth.

Strengthens Nails:

Cuticle oil helps restore the skin around and beneath the nail, making your nails stronger. Natural cuticle oils are rich with nutrients, helping make your nails tougher and less prone to breakage.

Prevents Hangnails:

Cuticle oil helps prevent hangnails. Dead skin around your nails usually results in painful hangnails. Cuticle oil helps protect the skin on your nails from dying, which prevents hangnails from forming. 
How to Apply Cuticle Oil
Using cuticle oil is easy. Apply a few drops onto your nail bed and massage into the fingertips. Daily application is most effective. If you want to see high-quality results, you could apply cuticle oil every time you wash your hands, though that's not necessary. 
The best time to apply cuticle oil is at night, so that the oil can fully absorb into your skin. You should also apply cuticle oil whenever you use nail polish remover to help your cuticles from drying out.
There are a few tips that help cuticle oil absorb deeper into your nail beds.
Massage Thoroughly -

Massage cuticle oil into your nail bed until it is completely absorbed. If you don't, your nails will not reap the full benefits. 

Avoid Washing Hands Right Away -

Don't wash your hands immediately after you apply cuticle oil because you'll wash the oil off and diminish its benefits. Wait five to ten minutes before you wash or get your hands wet. 

Use a Hand Cream in Conjunction -

For even softer cuticles, use a high-quality

hand cream

. Wear gloves to lock in extra moisture. 
Recommended Products
There are many options when it comes to using cuticle oil. Here are a few we recommend.
Abbey St. Clare Natural Cuticle Oil -

Our very own

cuticle oil

contains a unique blend of botanical oils, extracts, and vitamins. It helps hydrate and moisturize your nail bed. 

Jojoba Oil -

Jojoba oil is easy to find and doesn't cost much. It contains vitamins and minerals, which are great for your cuticles.

Olive Oil -

Ancient civilizations understood the many benefits of applying olive oil to skin. Olive oil will help keep your cuticles and nail bed hydrated.

Coconut Oil -

Coconut oil sits on top of the skin, so it locks in existing moisture on your cuticles and nails.

Vitamin E Oil -

Vitamin E oil has moisturizing properties and is helpful in treating "yellow nail syndrome."

Rosehip Serum -

Our

rosehip serum

has nourishing properties that can help keep your cuticles and nails healthy. 

Carrot Repair Serum -

Revitalize cracked cuticles with our

carrot repair serum

.

Rice and Olives Multi-Tasking Oil -

Smooth ragged cuticles with our

rice and olives

multi-tasking oil.
The health of your cuticles is important. Because you use your hands every day, you should include your cuticles in your regular skincare routine. 
Leave a comment
Comments will be approved before showing up.