Why Making the Switch to Mineral Makeup Sunscreen is a Good Idea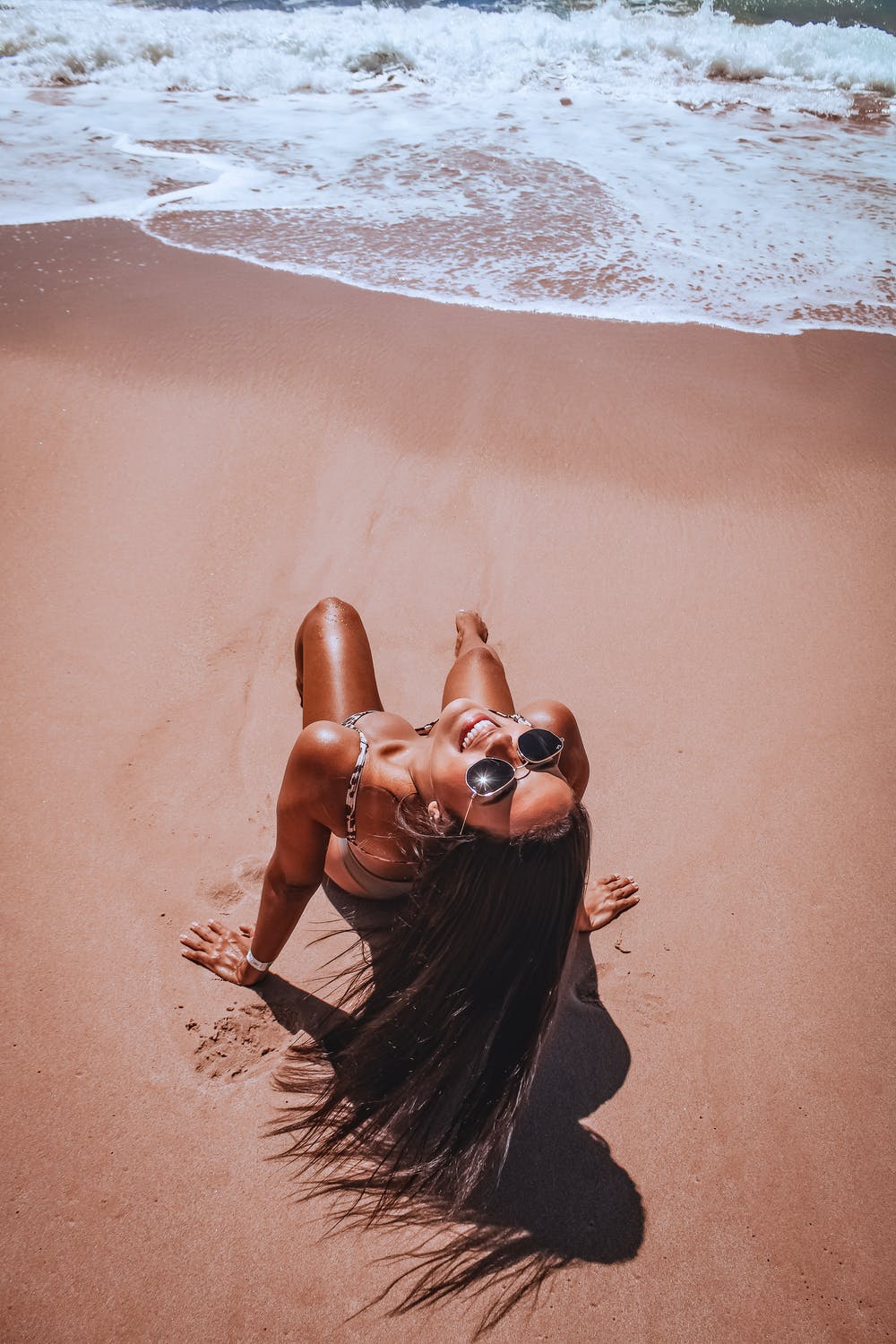 Head to your nearest pharmacy or big-box store and you'll probably find dozens of different sunscreens on the shelf. Choosing which one to purchase can really be overwhelming. Many people wonder if they should go with a mineral sunscreen or a chemical sunscreen. There are actually quite a few important differences between the two.
What's The Difference? Chemical vs. Mineral Sunscreen
There are only two minerals that serve as the active ingredients in sunscreens: titanium dioxide and zinc oxide. The sunscreens made from either one of these ingredients are called "physical sunscreens." That's because they sit on top of your skin, blocking and reflecting the sun's rays, rather than allowing the rays to absorb into your skin. 
The classic sunscreens that you probably grew up with as a kid are referred to as "chemical sunscreens." This kind is typically made from chemicals with long names like "oxybenzone" and "avobenzone." These sunscreens are meant to be absorbed by the skin. Then, when you're in the sun, the chemicals absorb the UV rays and release them as heat from the skin.
The most important difference between chemical and mineral sunscreens is safety. In a 2019 report, the FDA labeled titanium dioxide and zinc oxide as the only two active ingredients in sunscreen that are "generally recognized as safe and effective." As for the other 14 active ingredients in chemical sunscreens, two were ruled unsafe and the FDA needed additional data to evaluate the safety of the other 12.
Scientific studies have shown that some specific ingredients in chemical sunscreens are easily absorbed into the body and have been found in urine and breast milk. In the body, these chemicals can disrupt hormones and accumulate in tissues. Another study showed that chemical sunscreen is still detectable in the body two weeks after application.
Even so, scientists are quick to point out that this absorption in the body isn't necessarily harmful or cancer-causing. Just as the FDA requested, more studies need to be done to fully understand the effects of the chemicals in sunscreen.
Since mineral sunscreen sits on the surface of the skin, there's no concern for absorption or issues with the sunscreen disrupting normal body function. 
5 Mineral Sunscreen Benefits
Mineral sunscreens made with titanium dioxide or zinc oxide, or a combination of the two, are the safest choice for your health. These ingredients have several other benefits that make it appealing for use all summer long. 
Mineral sunscreens start working immediately. Unlike chemical sunscreens, there's no need to wait 15 minutes before going into the sun.



Chemical sunscreens are

ruining our ocean's coral reefs

. Experts say 14,000 tons of sunscreen end up in the ocean every year. In 2018, Hawaii went so far as to

ban certain chemical sunscreens

in order to protect the ocean. The state added additional chemicals to the list in March 2021.



Zinc oxide naturally protects your skin against

UVA

and

UVB rays

. The active ingredients in chemical sunscreens only protect against one or the other.


Mineral sunscreens won't clog your pores or irritate your skin like chemical sunscreens.



Chemical sunscreens work by transforming the sun's rays into heat. This heat on the skin can increase redness if you have

rosacea

or sensitive skin.
Mineral Makeup with Sun Protection
Mineral makeup is one of the easiest ways to incorporate natural sun protection into your daily routine. Plus, mineral makeup benefits your skin by retaining moisture and providing a glowy finish.
Have you ever noticed that regular makeup often makes your skin look worse? That's because the thick layers of chemicals can actually clog your pores and worsen blemishes. Mineral makeup won't clog your pores. Instead, it sits on top of your skin and allows your skin to breathe.
We recommend that you start your beauty routine by applying our Mineral Sheer Tint Foundation with SPF 20 or use our BB Cream Foundation with SPF 30. These foundations contain titanium dioxide and zinc oxide for mineral-based sun protection. The minerals also diffuse light to make fine lines and wrinkles less noticeable. Both are lightweight options, so they won't clog your pores or leave your face looking cakey. 
Loose powder is a great option if you don't like liquid foundations. Our Mineral Loose Foundation Powder features both titanium dioxide and zinc oxide for sun protection. The formula doesn't include any chemical additives, so it's perfect for individuals with rosacea or sensitive skin. With 15 shades available, you'll easily find one that matches your skin tone.
If you're looking for light coverage, use our Beryl Mineral Finishing Powder with titanium dioxide. It features a translucent blend of minerals that smoothes beautifully into your skin to hide pores and soften wrinkles. It's the ideal product if you want a "no-makeup" look. Plus, you can use it as a finishing powder if you'd like an extra boost of sun protection. 
The Yellow Creme, our most popular anti-aging treatment, uses zinc oxide to protect against sun damage. It's especially helpful for restoring your skin's natural moisture and balancing your skin tone. We've included argireline in the formula, too. Some beauty experts say this ingredient is nearly as effective as Botox!
Tips for Using Mineral Sunscreen and Makeup Properly
We all want to protect our skin from the sun and keep it looking beautiful for years to come. Still, many women don't use mineral sunscreen and makeup properly. Here are a few simple tips to remember. 
Apply a dedicated sunscreen to your face before you apply your make up. This

double-layered protection

is the best way to prevent sun damage to your skin.

Most of us don't use enough sunscreen, so apply more than you think you need. You'll need to use approximately

one shot glass of sunscreen

to cover your body.

Even though mineral sunscreen lasts longer than chemical sunscreen, you should still reapply it at least every two hours. If you're in the water, you need to reapply after you dry off. 

Keep in mind that

too much

sun protection is actually dangerous to your health. Your body requires

vitamin D

in order to absorb the calcium it uses to build healthy bones and teeth. How do you get vitamin D? You have to expose your skin to the sun's rays! Too little vitamin D can cause a condition called rickets, which weakens the bones. Experts recommend being in the sun for

10–30 minutes

sans-sunscreen every day.
Making the switch to mineral sunscreen and makeup doesn't have to be complicated. We're here to answer any questions you have about your sunscreen and makeup needs.
Leave a comment
Comments will be approved before showing up.