Creating a Daily Hair Care Routine for Your Hair Type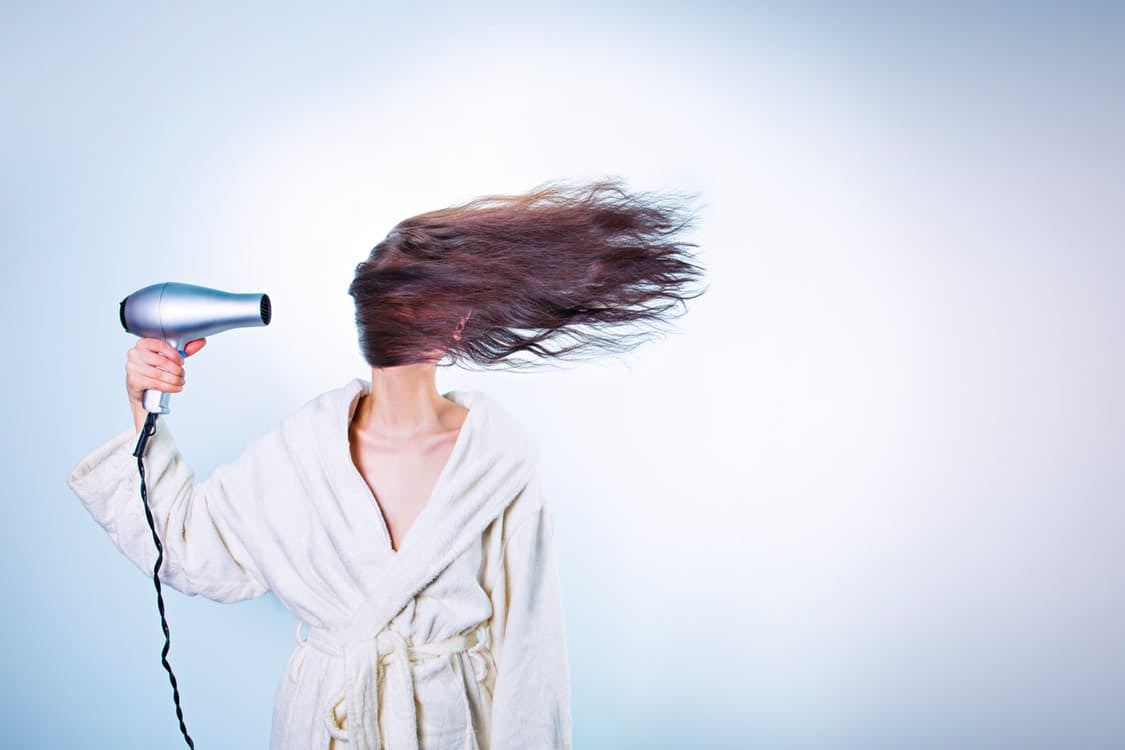 Whether it's winter, fall, spring or summer, a daily hair care routine suited for your hair type is a must. Regardless if your hair is thick, fine, dry, or normal, we have created some helpful hair care tips and natural hair products to keep your locks looking soft, silky, and healthy.  Read on to learn the best hair care routine for your hair type.
Daily tips for every hair type
Wash your hair less often. A lot of people think their hair needs to be washed daily, which is a big fat myth. Truthfully, almost all hair types can easily go a few days between washes. If you over-do washing, it can make your hair prone to breakage and strips it of its natural oils, which is what you want to avoid.
Depending on your hair type, you want to wash it only as needed, not out of habit. While this is not an exact science, here are a few pointers:
For dry or coarse hair, wash every second or third day.

If your hair tends to get oily, wash it every other day. Unless you have

extra

oily locks, then you may need to wash your hair every day.

For normal hair (not too oil or dry), wash every 2-3 days.
Choose products for your hair type. Not all shampoos and conditioners are created equally nor are they all suitable for every hair type. Be sure to choose formulations intended for your specific hair needs.
For dryer or color-treated hair, look for products with hydrating ingredients. All our hair care products contain botanical oils and herbal extracts tat naturally restore oils to hair follicles and scalp.

Nettles Leave-In Conditioner & Deep Conditioning Masque

is particularly helpful for scalp repair, which leads to healthy hair.

Oily and fine hair requires clear shampoos and lightweight conditioners that won't weigh it down. Our shampoos and conditioners contain actives that boost volume for the appearance of thicker hair.

If you suffer from thinning hair, the

Lazarus Hair Renewal System

can help  unclog follicles and contains Keratinocyte Growth Factor to stimulate hair follicle growth, adding volume and body.
Detangle your hair. Avoid running a brush through your hair immediately after you shower to remove snarls, which can lead to breakage. Instead, use a wide-tooth comb starting at the ends and working toward the roots to remove tangles. For stubborn snarls or curly hair, use a natural detangling product before combing to avoid breakage.
Turn down the heat. Of course, it is best to allow your hair to air dry, but that's not always practical in the morning. If you must use a blow dryer, put it on a cooler setting to cut down on frizz, plus it makes your hair look healthy and shiny.
For thick or coarse hair, you may need to blast your hair with a higher heat setting for a few minutes to eliminate excess moisture. Keep it moving and never let it sit in one spot for too long.

Always use a lower heat setting on thin or brittle hair to prevent over-drying.
Psst–ever wonder what that "cool shot" button is on your blow dryer?  Use it when your hair has been about 80% dried to seal the hair cuticle and set your hair. Cool, huh? (Pun intended.)
Protect your hair. Using styling tools on a regular basis can really do a number on hair, which is why you should always apply a heat protectant before blow drying, curling, or straightening your hair.
Deep condition regularly. If you color, tease, blow dry, or routinely style your hair, chances are your hair is a little stressed. Hot oil treatments and hair masques are a great way to reverse the damage from everything you put it through. With regular treatments, it hydrates your hair, promotes faster growth, and makes your hair more manageable. All of our conditioners are excellent hair masques. The Lazarus Natural Treatment Serum is a deep-conditioning oil treatment for hair moisture and scalp health.
You can use the Treatment Serum, which contains a natural blend of essential oils and plant extracts, to strengthen hair. Warm 2 - 3 tablespoons of the serum and apply to hair and scalp. Cover with a shower cap and leave on for about 60 minutes or overnight. Then, shampoo and condition your hair as usual with lukewarm water for an extra moisture boost and happy hair.
You can warm the serum in the microwave, but don't make the oil so warm that it burns your scalp.
Here are a few common natural oils that are excellent for preventing or reducing damage and locking in moisture:
Avocado oil:

For super dry hair, avocado oil contains healthy fats that make it excellent for moisturizing.

Castor oil:

One of the best oils to strengthen fine or brittle hair.

Coconut Oil:

Ideal for any type of hair. It helps repair

split ends, moisturize your scalp, and adds a softness and healthy glow to your tresses.
5 Bonus Tips for Healthy Hair
Elevate your daily hair care routine with these five easy hair hacks.
Go in for regular trims.

If you want long, beautiful hair, the best thing you can do is give your hair a trim every three to six months to cut off unhealthy split ends, so your hair will have less breakage and flyaways.

Invest in a satin pillowcase.

Want to know a trick celebrities use to keep their hair smooth and shiny? They use a bamboo or satin pillowcase at night instead of cotton to cut down on breakage and frizz. It's also a great trick for extending days between shampoos because your scalp produces less oil.

Shield your hair from the sun.

Too much sun can damage your hair, especially if your hair is color-treated, so whenever you are outside wear a hat or use styling products that contain SPF to preserve the health and color of your hair.

Rinse with cold water.

Regardless of your hair type, washing with hot water is a big no-no. Use lukewarm or cold water to retain your hair's natural oils and restore shine.

Brush like Marcia Brady.

Before calling it a night, gently brush through your hair using a soft-bristled brush to help loosen tangles from the day and re-distribute natural oils from your scalp. It increases circulation on your scalp and encourages hair growth.
1 Response
Leave a comment
Comments will be approved before showing up.