Follow these 8 Natural Makeup Application Tips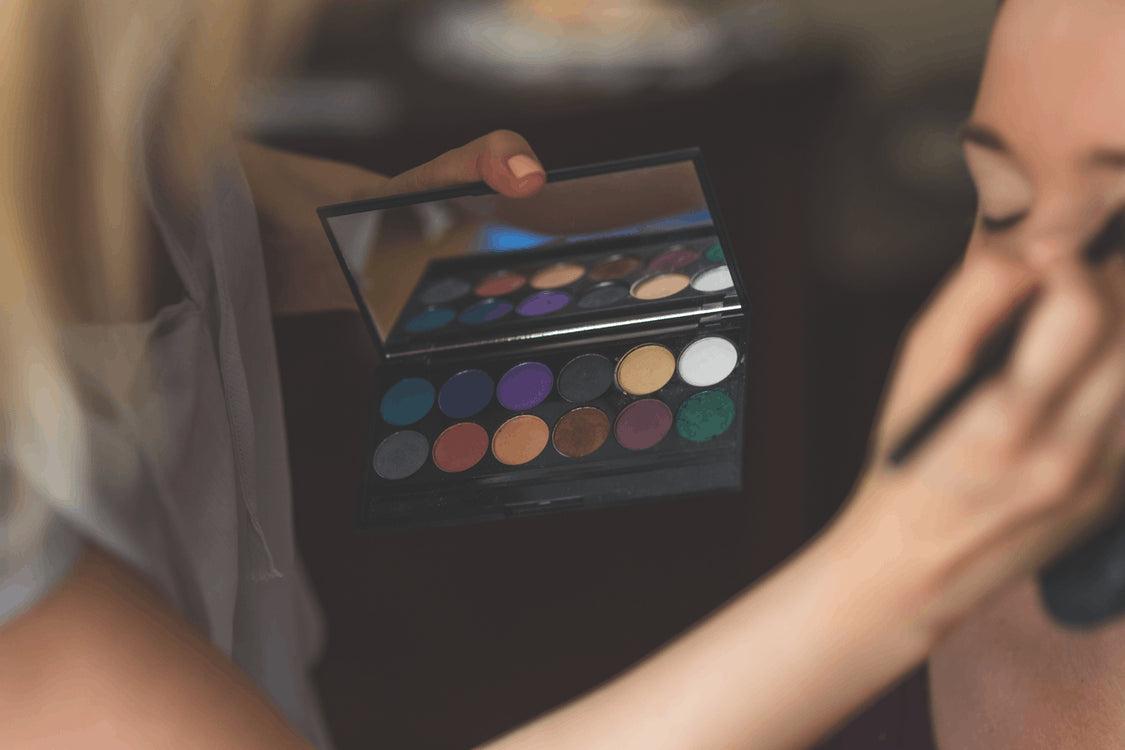 Whether you are a makeup maven or beauty novice, we all need a little advice on how to make the most of our makeup. Here are  step-by-step makeup application tips to pull off natural-looking makeup, so you can feel your best.
Makeup application tips every woman should know
Beautiful makeup is not all about technique. It's also about the condition of your skin beneath the cosmetics. Healthy, glowing skin will shine through and enhance any makeup you apply. We will cover the basics on how to care for your skin and other helpful tips for a flawless and natural makeup look.
Step 1: Set the stage. Few things are more annoying than uneven and splotchy foundation. Perhaps the culprit is not in how you apply it, but how you prep your skin. For even coverage, you must cleanse and exfoliate before applying makeup. It makes a world of difference.
Best approach: Start off by cleansing your pores with a non-toxic formula (chemical-free and non-drying) to reduce any excess oil on your skin for better application of cosmetics, then follow it with a gentle, exfoliating, and non-toxic scrub to remove dead surface cells. You will want to make a practice of this before applying makeup, and also when removing cosmetics at the end of the day.
Step 2: Moisture + prime. Immediately following exfoliation, seal in hydration with your favorite moisturizer. You can use a primer that pulls double-duty as a moisturizer. A primer keeps makeup in place and provides an even canvas to apply cosmetics. If you buy natural makeup products online, you might want to consider Abbey St Clare's BB Cream Foundation/Primer with SPF 30, which offers a perfect balance of hydration and luminosity.
How to apply: Warm up a little in your hands and gently press the moisturizer into your skin, neck, and decolletage. When applying primer, use your fingertips or a sponge to smooth it across your face and neck area. Allow it to dry completely. 

Step 3: Conceal imperfections. Hide dark circles, unsightly fine lines, and other imperfections by using a concealer. The Soft Focus Mineral Concealer Cream Stick will provide the right amount of reflective light minerals and camouflage to leave your skin looking flawless.
How to apply: Use the pad of your ring finger to blend in a small amount under your eyes and trouble areas. The goal is to get the most coverage by using the least amount of concealer, or you risk it looking caked on. You can go back to where you applied concealer with a smudge brush to lightly buff out the edges for smoother coverage.
Step 4: Mineral foundation. You can choose between a powder or lightweight liquid foundation if you have normal to dry skin. If you are prone to midday shine and oil slick, opt for Mineral Loose Foundation Powder. The thing to know about mineral makeup is that less is more and it's easily buildable to achieve the right coverage. Avoid heavy  full coverage formulas because they settle into fine lines and dry patches, which can emphasize them more.
How to apply: Lightly dab a couple of dots on your forehead, nose, cheeks, and chin. Using the Luscious Kabuki Brush, start from the middle of your face and blend it downward and outward to the edges of your face. Why downward? It helps any peach fuzz on your skin to lay down. Also, using the right brush gives you a non-streaky finish and a naturally flawless appearance.
Pro tip: When choosing the right shade of foundation, select one that matches your neck, chest, and not your face. This will make your foundation nearly undetectable and blend seamlessly.
Step 5 - Setting powder. A fine layer of loose powder (try Beryl Mineral Finishing Powder) will hold your foundation in place and provide a mineral makeup veil that blurs imperfections and keeps shine under control.
How to apply: Use a large brush to apply to the T-zone, then a light dusting everywhere else.
Pro tip: Use an eye contour brush to cover the area below your eyes, sides of your nose, and any areas that need extra attention.
Step 6 - Naturally sun-kissed. For face contouring and a sun-kissed glow, use a light bronzer to play up your features. Avoid the beauty blunder of going too dark as it can age your skin or make it look like a spray-tan-gone-wrong. A lighter hue gives a naturally healthy glow.
Makeup contouring tips: Focus on the areas of your face where the sun would naturally hit, like your forehead/temple area, cheeks, nose, and the indention above your chin. One of my favorites for this is Mineral Pressed Bronzer. Start by applying a little, since you can always build it up to reach desired color.
Step 7 - Rosy cheeks. To achieve an aptly blushed look, choose a color that matches your skin when naturally flushed. You can't go wrong with a rose blush with hints of brown (Mineral Blush Powder in Halo)  – it looks great on any skin tone.
How to apply: Smile to locate the apples of your cheeks. With a large brush, apply a kiss of color to apples of your cheeks and use circular motions to blend, but avoid going all the way to the hairline and having a harsh blush line – this is not the 80's.
Pro tip: If you use a liquid foundation, stick to a cream blush. Same goes for powder foundation and powder blush. Avoid mixing textures.
Step 8 - Gorgeous look for lids. When it comes to eyelids, we all have one common goal: bigger, brighter, and eyes that pop. An eye-catching makeup look should have a few essentials: a light neutral eyeshadow as a base, a medium shade for contour, lightly smudged eyeliner (black or brown), and a few coats of mascara for extra impact. When choosing the right eyeshadow for your skin tone, light brown or purple colors are flattering on just about anyone. You can't go wrong.
Try out this eye makeup trio: Mineral pressed eyeshadow in Optimist and Sphinx, and Eyeliner Mineral Gel Duo Pencil/Smudger in Lush Black or Brown. It's natural enough to wear to work or you can play it up for evening by winging out your eyeliner in the outer corner for added flare, and use a darker shade in outer corners for drama.
How to apply: Cover lashline to brow with a lighter color that matches the lightest shade of your face. Next, use the darker hue to cover your eyelid, concentrating it in the outer corners for added dimension. Finish up your look with a thin line of eyeliner smudged across the top, with it slightly thicker and extended out in the corner. Lastly, apply a few coats of black mascara (Enhance Volumizing Mascara in Black) for flirty, fluttery lashes by sweeping the wand from root to tip and wiggle it back and forth to separate out each lash. 

Step 9 - Perfect pout. The ideal lip shade will enhance the color of your pucker. Opting for something sheer with allow your natural lip color to show through. If you are someone who likes a little lip liner to pump up the volume, go for one in a nude or neutral hue. Sticking to a color a shade or two lighter or darker than your natural lip color will be easier to work and it will work for any lipstick, whether you want fire engine red or deep plum. 

How to apply: Moisturize your lips first before applying anything, otherwise lipstick will settle into the dry areas and cracks and make then stand out more. Using a neutral color, line your lips around the natural boundary before applying lipstick for bolder definition, or you can apply after lipstick for softer definition.
********
Ivy Aubry is a wellness and natural beauty blogger. She is passionate about helping others to look and feel their healthiest from the inside out. For this reason, she enjoys sharing tips and advice on how to bring out your own natural radiance with plant-based skin care, non-toxic cosmetics, and other health-enhancing products.
Leave a comment
Comments will be approved before showing up.