How to Get Rid of Acne Naturally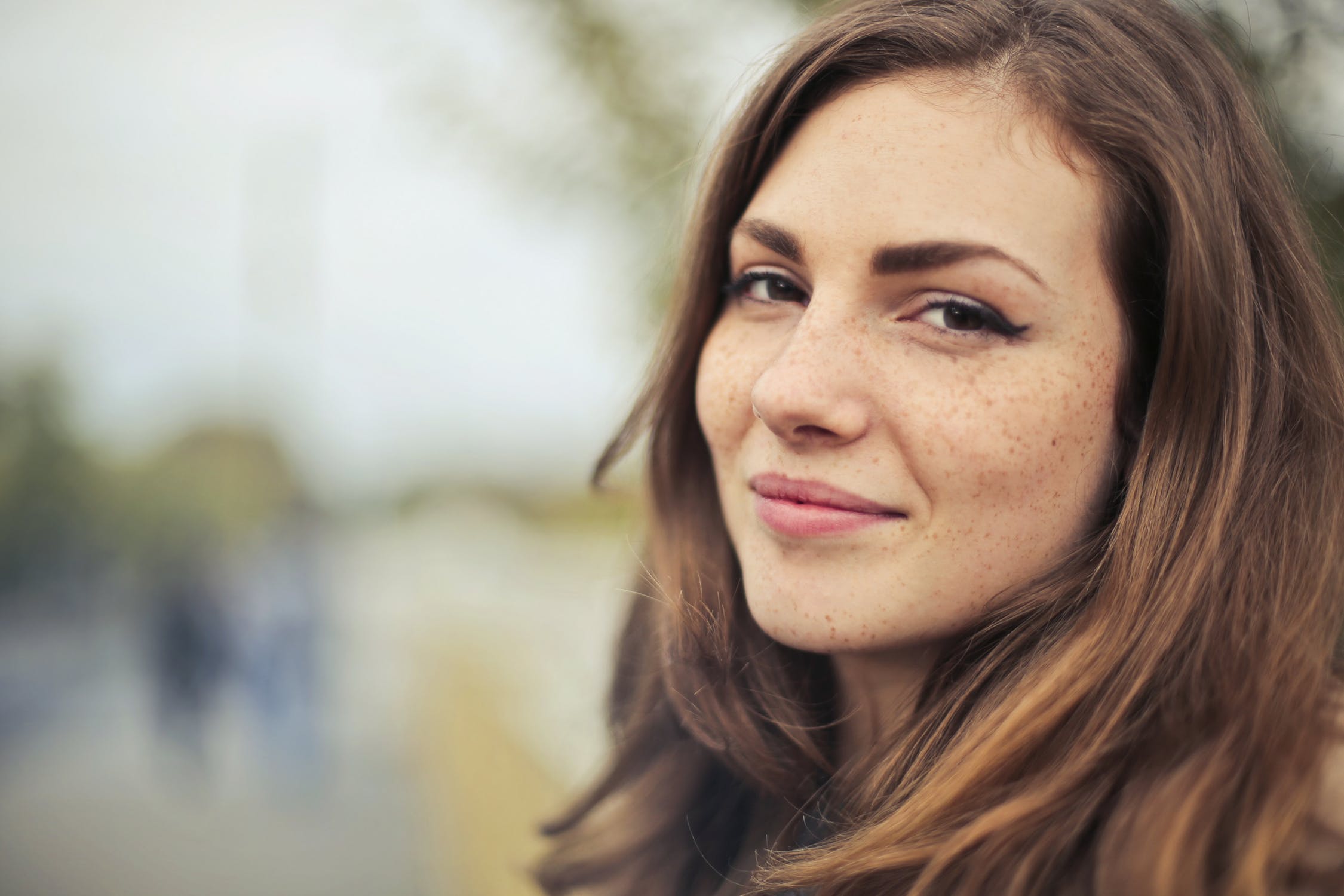 We all want a clear, smooth complexion. But when acne wreaks havoc on your skin, it can make you want to hide from the world. If you're suffering from adult acne and embarrassing breakouts, there are natural ingredients and products that can help clear up your skin and keep breakouts at bay.
What Causes Acne?
Before we discuss natural skin care for acne, let's talk about what acne is and what causes it. Acne is a very common skin condition; in fact, it's so common that it affects about 85 percent of people at some point in their lives. Teenagers aren't the only ones who suffer from pimples, whiteheads, and blackheads. Adults in their 30s and 40s can get acne as well, particularly women, with 15 percent of women suffering from adult acne. Women are more likely to develop acne for the first time later in life due to hormone changes and stress.
So, how does acne start? It all begins with clogged pores. Oil, dead skin cells, and dirt clog the pores, leading to a buildup. Bacteria (Propionibacterium acnes, to be exact) feed on the oil, causing inflammation. The immune system responds accordingly, and the area becomes swollen and red. This is the birth of a pimple.

Many factors contribute to the development of acne, including:
There are many commercial acne treatments on the market, but they don't work for everyone, especially if you have sensitive skin. Many of them contain ingredients such as benzoyl peroxide, which can cause redness, burning, and scaling. Antibiotic treatments carry a risk of side effects, and many strains often found on acne-prone skin are resistant to these antibiotics. Fortunately, there are natural remedies for acne that are a great alternative to commercial treatments.
Natural Acne Treatments and Ingredients
When we talk about natural acne treatments and ingredients, we are referring to products that are made with plant oils and organic herbal extracts that are less likely to irritate your skin. Below are natural acne treatments and ingredients that will improve acne and gently nourish your skin.
Tea Tree Essential Oil
Tea tree oil is a natural essential oil without harsh side effects. A potent antibacterial, antifungal, and antiviral oil, it helps to disinfect the skin and unclog pores. Tea tree oil works on a wide range of skin problems including blemishes and rashes, relieving the redness and itching of psoriasis, seborrhea, and eczema. Research has found that tea tree essential oil is as effective as benzoyl peroxide in clearing blemishes. A calming and centering oil, tea tree penetrates into the skin to help heal pimples and prevent them from coming back.
Our Tea Tree Cleansing Gel reduces oil and leaves skin clean and soft with no burning sensation or irritating dryness. Made with fruit-sourced AHA and BHA salicylic acids, this cleansing gel is formulated for the treatment of oily and/or troubled skin. You can use it anywhere on your body. Massage deeply into skin to maximize its power. It is equally effective as a body wash following exercise, since sweat can clog pores and cause breakouts on the chest or back. Remember to always use a face cloth to remove cleansers, to increase exfoliating effects, and reach deep into pores.
Clay
People have used the earth for centuries to deeply clean the skin. Rich in minerals, clays remove excess dirt, oil, and impurities from the skin while improving its appearance. They also absorb oil from the skin without drying it out.
Canadian Natural Glacial Clay—an ingredient in our Essential Earth Elements Skin Cleanser—offers a unique therapeutic power that feeds the skin from within. This amazing cleanser utilizes a rich combination of earth minerals (calcium, silica, magnesium, zinc, and potassium) from Rhassoul, Dead Sea, Pascalite, Moor Mud, and Canadian Glacial clays, providing subtle physical exfoliation. Skin is left clean and rejuvenated.
Clay mixture becomes colorless upon application to the skin, so apply a thin layer after cleaning and toning the skin to obtain lasting benefits anywhere on the body. It's also excellent as a post-exercise cleanser.
The Clear Control Serum and Poultice is an effective acne-fighting combo that uses the drawing power of a pascalite clay-based poultice for troublesome spots that are prone to clogging and acne. Pascalite is a unique calcium bentonite clay with amazing properties.
Make a small poultice of the clays with water, tonic, or hydrosols, and apply to spots for targeted deep cleaning. Apply to pimples and acne, and leave on for fifteen minutes (or even overnight if your skin is not sensitive). Add a small amount of the serum to the poultice for additional benefits. For larger areas, be sure to add more liquid to create a thin mask. Always start with a shorter treatment time and increase gradually to see how your skin responds.
The serum may be applied to targeted areas or massaged into a larger area for those with non-sensitive skin. Tea tree, lavender, manuka, helichrysum, and German chamomile oils clean out the pores without feeling greasy.
Salicylic Acid
Salicylic acid (BHA) is one of the most effective ingredients for distressed skin—one of acne's biggest enemies. It penetrates deep into pores to clear dirt and oil-clogging debris that can cause skin problems. Though it doesn't kill bacteria, salicylic acid encourages exfoliation of skin and regulates skin cells.
One product that contains this effective ingredient is Vitamin B Complex Creme. A blend of B vitamins, essential oils, botanical extracts, and other soothing ingredients, this oil control product balances and mattifies the skin. Use morning and evening after cleansing and toning. Add additional cream during the day if needed to combat very oily skin. This product is extremely useful on the back, chest, or shoulders if breakouts occur in these areas.
An especially effective way to use salicylic acid is with an exfoliating cleanser. Smooth, youthful skin is all about exfoliation. If you have oily skin, exfoliation is especially important—it helps get rid of dulling dead surface cells and improves surface texture by encouraging smooth healthy skin. Regular exfoliation deep cleans pores and gives life to renewed skin.
An ideal exfoliation product is Abbey St. Clare's moisturizing 90% organic Green Tea Scruff Exfoliating Cleanser. This organic acne treatment is made with salicylic acid (BHA) to deep clean pores, remove impurities, and minimize pore size. Green tea and rooibos tea extracts cleanse, exfoliate, and nourish the skin. Moisturizing jojoba beads work with glycolic and lactic acids to provide a balanced, exfoliating action to remove dead surface cells and improve surface texture by encouraging smooth healthy skin.
Witch Hazel Hydrosol
Witch hazel hydrosol is possibly the strongest antioxidant hydrosol. Be careful not to confuse witch hazel hydrosol with the commercially available witch hazel extract (which contains alcohol that can be irritating to skin and dry it out). Witch hazel hydrosol is gentle and free of alcohol.
An antibacterial and anti-inflammatory facial astringent, witch hazel hydrosol shrinks pores, reduces oiliness, and prevents breakouts. It has a subtle, fresh, herbaceous aroma. Use as an astringent toner and mist after cleansing face, or anytime during the day as a pick-me-up for your skin.
Niacinamide
Niacinamide (Vitamin B3) is a major skin care active ingredient for skin clarity that depresses redness. A study concluded that niacinamide is an effective treatment for mild to moderate acne and significantly improves skin texture. As a water-soluble vitamin, it's perfect for oily skin, and it's usually found in water-based serums. Niacinamide is non-acidic and non-irritating, and it regulates oil production.
Our Aniba Serum for Distressed and Blemished Skin and Redness contains Vitamin B3 (niacinamide), along with essential oils and botanicals to soothe distressed skin. Use it after cleansing and toning—gently apply a layer over your face, especially to sensitive areas. Use several times during the day if needed.
Aloe Vera
Used for hundreds of years to cleanse wounds and heal burns, aloe vera fights acne with antioxidant, anti-inflammatory, and antibacterial properties. A natural antiseptic and analgesic, aloe vera provides wound-healing effects for open acne blemishes.
Our Comfrey Tonic reduces oil secretions and restores balance to your skin with natural ingredients such as aloe vera, comfrey, salicylic acid, and essential oils of helichrysum, German chamomile, and tea tree oil. It is excellent as a post-exercise wipe or spray to help clear skin on the shoulders and back.  
Home Remedies for Acne
The best natural acne treatment involves the use of acne products that combine elements of science and nature. Abbey St. Clare uses nature's therapeutic pharmacy to create nature-based solutions for acne, along with other skin conditions.
You may have also heard of home remedies that can help improve acne. But are they the secret to blemish-free skin? Probably not. But many homemade skin preparations can leave you with softer, smoother skin, and you may enjoy using them as part of a self-care routine. Here are a few tips and guidelines to keep in mind:
Simple lifestyle changes can make a difference in your skin. For instance, diet and nutrition may have an effect on acne. Eating an unhealthy diet and dehydration can wreak havoc on your skin. On the other hand, a diet full of fresh vegetables, fruits, and whole foods may improve acne. Taking fish oil and zinc supplements can help as well.
When exploring home treatments, look for products that contain natural ingredients such as tea tree oil, aloe vera, and witch hazel. If you decide to try home remedies, use your common sense and use only trusted recipes. If something burns or stings, remove it immediately.
Skin breakouts can make the most confident person feel self-conscious, but fortunately, there are effective and natural ways to get rid of acne. Abbey St. Clare combines science and nature to create products that promote health, as well as beauty. With products powered by earth-based ingredients, you can banish acne and enjoy clear, radiant, glowing skin.
Leave a comment
Comments will be approved before showing up.