How To Relieve Dandruff Naturally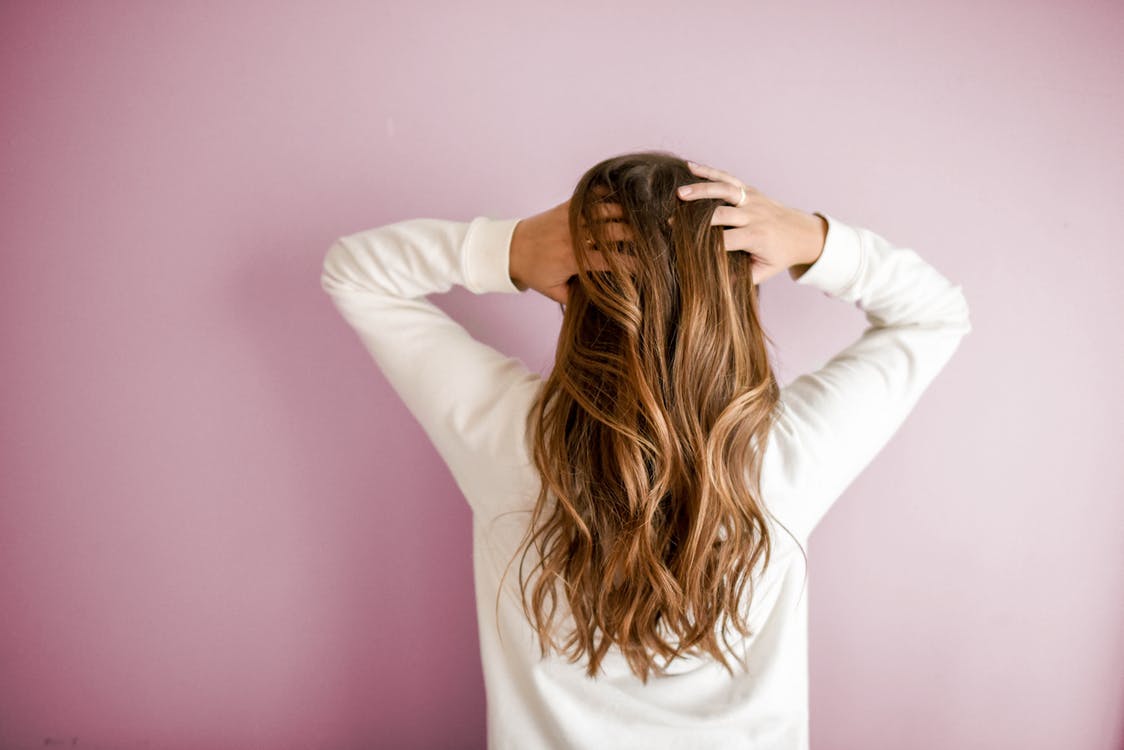 Dandruff is an embarrassing chronic scalp condition that can be difficult to treat. Characterized by flaking of the skin on your scalp, dandruff is more common than you might think—at least 50 million Americans suffer from the condition. The good news is that you can treat, control, and relieve dandruff naturally. The most effective way is through the use of natural ingredients in shampoos, conditioners, and hair tonics.
First, let's talk about what dandruff is and some of its causes. Then we'll discuss natural ingredients and treatments for this condition.
What is Dandruff? 
Dandruff is a non-contagious condition that affects the scalp. Symptoms of dandruff include itchiness and flaking of the skin on the scalp. It is not a serious condition, but it can be embarrassing. You may notice light flakes of skin on your hair (if you have dark hair) or on dark-colored clothes.
In a nutshell, dandruff occurs when the scalp's shedding of skin cells goes into overdrive. The skin flakes you see in your hair and on your clothes are actually dead skin cells. Dandruff is a symptom of another underlying condition or cause. To work on curing your dandruff for good, getting to the root of this problem is essential.
What Causes Dandruff? 
There are many causes for dandruff. For example, not shampooing your hair often enough can lead to a buildup of skin cells and oils, which can cause dry flakes on your scalp. Other causes of dandruff include:
Seborrheic dermatitis—

Irritated, oily skin  
Most people don't need to see a doctor for their dandruff. However, if your scalp is swollen or red or if natural dandruff treatments are not helping, it's recommended that you see a dermatologist.
The Difference Between Dandruff and Dry Scalp
While a dry scalp can cause dandruff, the two conditions are different. Dry scalp occurs when the scalp is not producing or holding enough moisture. It can also be a result of sunburn on the scalp. On the other hand, dandruff is caused by a fungal infection or other scalp condition.
If you have dry skin, you are more prone to having a dry scalp. Eczema, dry air, and excessive washing can cause a dry scalp. This, in turn, can lead to dandruff. Understanding the difference between dandruff and a dry scalp can help with choosing the right treatment to relieve dandruff naturally.
Natural Dandruff Shampoo Ingredients
The following are some natural ingredients to look for in shampoos and other hair treatments to alleviate symptoms of dandruff:
Nettle
Nettle for hair has been used since ancient times as a restorative treatment. A nourishing herb that strengthens hair and promotes healthy hair growth, nettle is ideal for hair conditions such as dandruff and psoriasis. Also known as stinging nettle, this plant reduces oil on the scalp and makes hair soft and shiny. Our nettle products were specifically formulated to treat dandruff.
Shave Grass (Horsetail)
Horsetail—also known as shave grass—is a multi-use herb that has a very high content of silica, making it a wonderful strengthening tonic for the hair. Used by ancient Greeks and Romans, horsetail is a prehistoric plant that stimulates blood flow to the scalp, and encourages shiny, lustrous hair.
Salicylic Acid
Salicylic acid promotes a clear scalp and penetrates to cleanse dry skin from the surface, preventing flaking and reducing the formation of dandruff. It has the ability to cleanse pores, unclog hair follicles, and prevent oil buildup. When you use products with salicylic acid for dandruff, the result is healthier hair and a reduction in the amount of dry, flaky skin on the scalp.
Castor Oil
High in omega-9 fatty acids that act as a natural humectant (a substance that helps retain moisture), castor oil moisturizes the scalp to fight off dandruff. Vitamin E and minerals reduce dandruff-induced itchiness, while ricinoleic acid works as an excellent antifungal agent to combat infections such as malassezia and promotes the healing of seborrheic dermatitis. Castor oil also aids in cleaning the scalp of impurities and unclogs blocked scalp pores.
Natural Dandruff Treatments
The following are Abbey St. Clare products that can help relieve dandruff naturally:
A perfect nettle shampoo and body wash for irritated skin, our Nettles Scalp Treatment Shampoo & Body Wash is a powerful mix of natural herbs and oils that are effective and kind to your hair. Nettles extract, hair-nourishing herbs, plant oils, and essential oils promote a healthy scalp and prevent flakes and itching. This refreshing repair formula with salicylic acid helps cleanse dry skin from the surface, preventing flaking. Especially useful after exercising, this shampoo and body wash also unclogs and cleans out pores. Use every few days to maintain healthy hair strands and scalp.
Nettles Leave-In Conditioner & Deep Conditioning Masque delivers scalp-healthy nourishing oils directly to follicles and the scalp. With nettles, shave grass, caffeine, and castor oil, this repairing conditioner helps keep dandruff under control. Use it as a nourishing masque, leave-in conditioner (recommended), or rinse-out conditioner. With herbal extracts and vitamins to enhance shine and protect hair from breakage and split ends, this concentrated formula is wonderful for those who spend a lot of time in the sun.
Our Kettle Soaps are excellent as shampoo bars—they are made with organic and natural botanical oils and herbal extracts with no artificial substances. Use these non-drying, gentle soaps as a shampoo to cleanse the scalp and banish itchy, dry skin. Especially useful are our soaps that contain scalp-healthy and dandruff-banishing ingredients, such as the Activated Charcoal & Tea Tree Drawing Soap, the Breathe Easy Bar, and the Lemongrass Bar. You can use them for cleansing your face, hair, and body. All of our kettle soaps are vegan (except the goat milk varieties). 
Dandruff is an embarrassing condition that can make you feel self-conscious. Fortunately, there are effective natural dandruff treatments to relieve a flaky, itchy scalp. Abbey St. Clare combines science and nature to create products that promote health, as well as beauty. Shop our collection of natural body and skin care products with organic ingredients that you can trust.
Leave a comment
Comments will be approved before showing up.