How to treat thinning hair naturally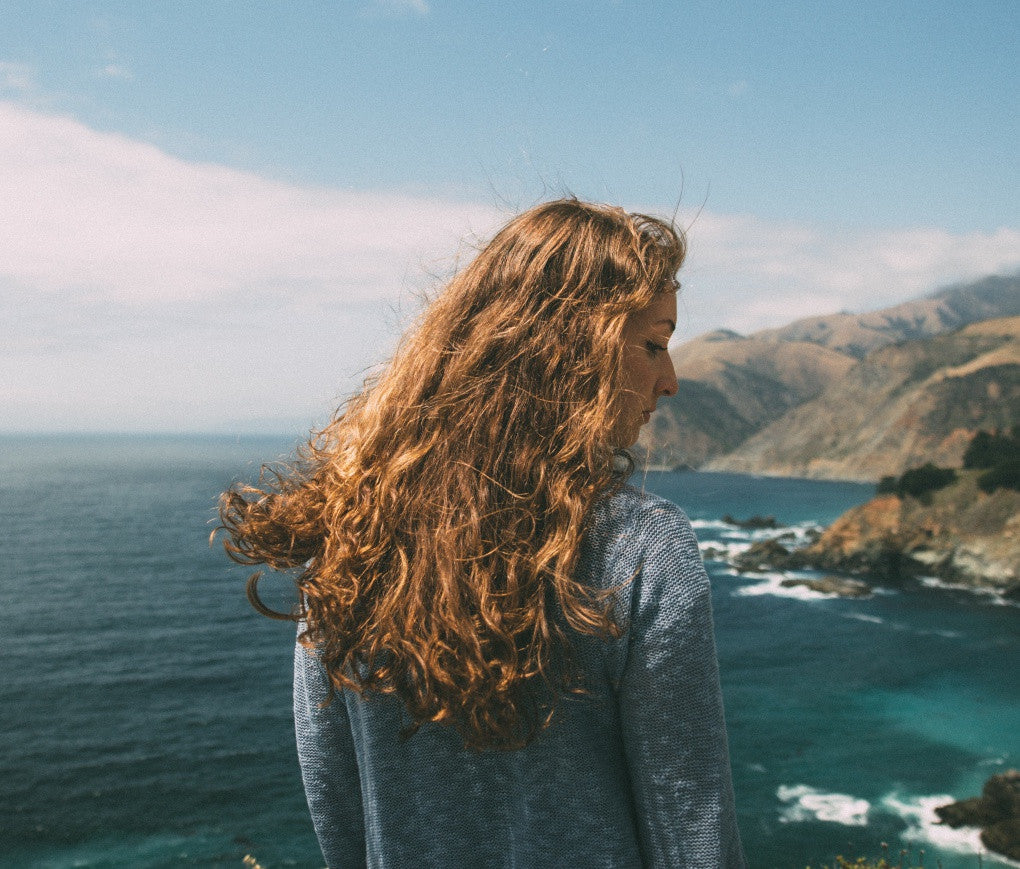 Do you want fewer strands of hair on your brush and more on your head? There are ways to treat thinning hair naturally. Those who use these products report a noticeable difference in hair volume after the first use, and impressive hair growth with regular use.
"Greater volume. I was looking for a hair shampoo products that might provide a fuller body to my thin hair. Lazarus Shampoo leaves my hair looking fuller and has a pleasing fragrance. The greatest thing about this hair product is that one bottle seems to last forever. A dime-sized amount of this product provides an incredible amount of suds, a great value indeed." - JH, Florida
By age 50, nearly half of women will experience some degree of hair loss. This is a common symptom of the aging process, but it doesn't mean you have to accept this, or that you can't change the outcome. There are natural solutions to help men and women with thinning hair that can breathe life into clogged or inactive hair follicles, giving you full-bodied, healthy hair again.
A common cause of thinning hair
A common cause of thinning hair is alopecia aerate. Alopecia aerate is considered an autoimmune disease that results in unpredictable hair loss. While the scalp is most commonly affected, it can occur on any hair hair-bearing area.
This condition can affect men and women at any age, and can begin as early as childhood. It typically starts as a small patch and gradually affects larger areas of the scalp, or may result in total hair loss, and can also change hair density with finer strands.
What happens over time is that hair follicles shrink, resulting in shorter and finer hair. Eventually the affected hair follicles no longer produce new growth visible above the skin's surface. The good news is that most hair follicles remain alive for many years and can resume growth once properly treated.
What causes alopecia areata? It can be a genetic predisposition, an indication of an underlying health issue, or the result of a poor diet. Certain birth control pills and fluctuating hormones caused by menopause can also lead to increased hair loss. Make sure to consult with a doctor to rule out any nutritional deficiencies or more serious health conditions.
A routine blood test can determine levels of thyroid hormones, ferritin (iron), and vitamin D, which may contribute to hair thinning. Taking steps to maintain a healthy, balanced lifestyle and reducing your stress as much as possible can go a long way in helping you hang on to your locks for longer.
Mother nature also offers natural hair solutions to slow or reverse thinning hair. Essential oils provide remarkable healing properties that induce hair growth when massaged into the scalp on a daily basis and improve circulation to that area. A happy, healthy scalp is the foundation that promotes hair growth. It also opens the pores for treatment shampoos and conditioners to more effectively penetrate.
We incorporate high-quality, healing essential oils and natural hair growth factor into our thinning hair products to encourage hair growth, enhance thickness, and promote coverage of undesirable thinning areas. Not only will you notice a difference with our products, but you will love the compliments you receive on your newly revived hair.
Ways to treat thinning hair naturally
One of our natural hair thinning treatments is the Lazarus Shampoo. It is a moisturizing shampoo for fine or thinning hair. It contains a stimulating formula with fortifying essential oils like cedarwood, lavender, rosemary, and cypress to stimulate growth. Hair strands look noticeably thicker, healthier, and with added shine.
We also recommend using our Lazarus Leave-In Conditioner as a finishing treatment for your tresses. Massage it into your scalp to give your hair a renewing blast of herbal oils that stimulates circulation in once-lifeless hair follicles. Thinning hair that once made you feel self-conscious will gradually fill in to become the full, healthy hair you probably never thought you could have again.
Lazarus Scalp Stimulation Serum is an effective oil treatment for all hair types. It contains a botanical base and strengthening plant oils, along with Keratinocyte Growth Factor to accelerate healing and increase skin volume. Our scalp serum unclogs follicles so that new and healthier hair can grow again. Our scalp serum can be used as an overnight treatment, leave-in treatment, or hot oil treatment. Daily use provides visible lift and volume to fine or thinning hair.
You may want to take advantage of this powerful trio, with our Lazarus Hair Renewal System, (Lazarus Shampoo, Lazarus Conditioner, and Lazarus Scalp Stimulation Serum) for the ultimate healing solution for fine or thinning hair.
"This shampoo has helped me in two ways: 1) my genetically inherited thinning hair now appears fuller with new growth all the time 2) my scalp psoriasis seems to be under control. I am so happy with this shampoo that I wouldn't dream of using anything else! Prior to trying this shampoo I've been to my medical doctor and a dermatologist regarding scalp psoriasis; received and used their suggested treatments which in some cases were very greasy, messy and hard to use. My hair and scalp are so clean, scalp doesn't itch nor is there any embarrassing scalp flaking since I started using this shampoo. The Lazarus shampoo has the psoriasis perfectly under control and an 8 oz bottle will last at least 6 months." - RG
1 Response
Leave a comment
Comments will be approved before showing up.