Skin Care: Natural, Botanical, Herbal, or Organic?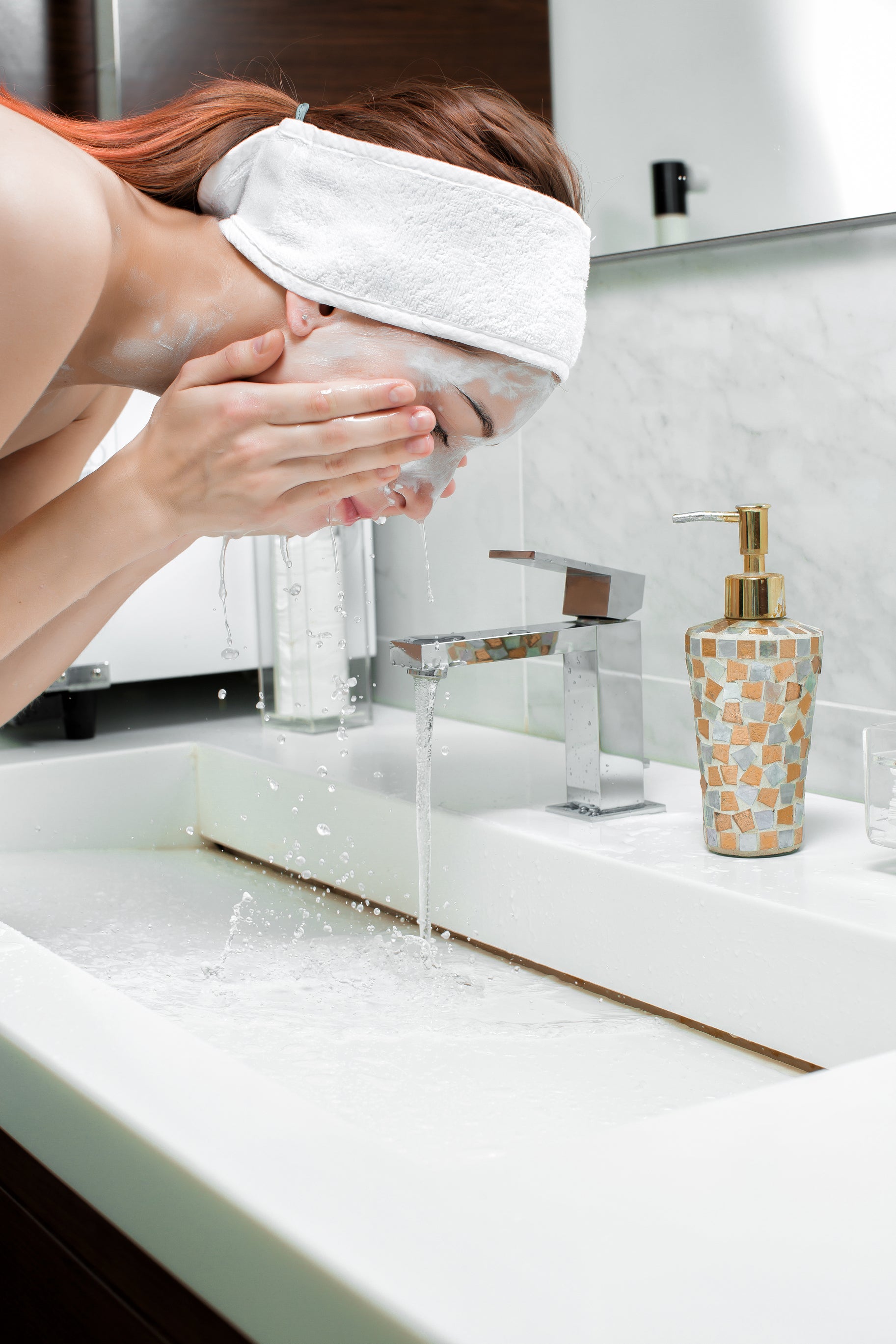 If you are concerned with maintaining a healthy lifestyle, you may start to question the ingredients in your personal skincare products. The mainstream and big-brand skincare, haircare, and color cosmetics are often filled with artificial and chemical ingredients, and many consumers are now looking for healthier alternatives.
This changing public interest has led to a burst in new products on the market labeled as botanical, natural, herbal, and organic. But what do these labels really mean? Keep reading for a breakdown of the differences.
1. Natural Skin Care
Truly "natural" ingredients are those produced by nature. They are often directly extracted from plant, animal, mineral, or even microbial sources, or have been formed by naturally-occurring biological processes.
Natural ingredients are sometimes produced through the use of simple physical processes and chemical reactions, but they are never synthetic or artificial.
Consumers should be wary of products that are broadly described as "natural." Natural skin care implies there is nothing artificial in the product, but it does not necessarily mean that the majority of the ingredients are of plant origin or that they are genuinely therapeutic.
2. Botanical Skin Care
"Botanical" ingredients, as with natural ingredients, are produced by and derived from natural sources. However, botanicals are extracted specifically from plants.
Botanical skin care suggests that ingredients are derived from parts of plants, including the seeds, roots, leaves, herbs, flowers, or fruit. These ingredients have been used since the first cosmetics thousands of years ago, and continue to offer a wide range of natural benefits today.
Genuine botanical skin care is natural and therapeutic, such as Abbey St. Clare's Botanical Oil #1: Heule de Beaute. This lightweight formula is made up of "skin magic" oils, such as marula, argan, evening primrose, rosehip, frankincense, and sea buckthorn berry. These gentle botanical ingredients nourish and hydrate skin, leaving it supple, soft, and velvety-smooth.
Nourish and Repair: Natural Cuticle Oil is an elegant product that is filled with all-natural and botanical ingredients that repair and care for your nails and cuticles. Almond, jojoba, and wheat germ oils hydrate, soothe, and soften, while calendula oil, horsetail oil, marula oil, rosehip oil, Vitamin E, and carrot extract help eliminate the appearance of ragged cuticles and irritated skin.
For a botanical all-purpose cleanser, try the White Tea Cleansing Milk. Ingredients such as white and green tea extracts, Vitamins C, E, and A, milk and honey, botanical hydrosols, and a host of herbs clean and nourish your skin, but are gentle enough to remove eye makeup. This natural skin care product is excellent for normal, dry, and sensitive skin.
3. Herbal Skin Care
"Herbal" ingredients are derived from herbs - plants that are savory or aromatic - with properties that are used with food, as fragrances, or for medicinal purposes.
As with the other ingredients mentioned in this article, herbal skin care products are botanical and natural, but also offer therapeutic benefits. Some products may contain a mixture of natural, botanical, and herbal ingredients, while others use a limited set of ingredients in order to maximize a particular type of benefit.
The Abbey St. Clare line of Organic Hydrosols feature herbal ingredients with a variety of benefits. These hydrosols contain "nothing but nature"; this aroma-therapeutic water is produced during the process of distillation of specific plant material to obtain an essential oil.
Due to its astringent, antifungal, and anti-bacterial properties, along with its incredibly wonderful smell, Neroli (orange blossom) is one of the most expensive of all oils. Our Orange Blossom (Neroli) Hydrosol is an affordable alternative, giving you all the benefits of Neroli in an organic herbal mist. Its calming fragrance provides relief from stress, while a quick spritz after a workout has cooling and toning effects on sweaty skin. For those who are scent-sensitive, this non-aggravating healing water is also commonly used instead of perfume.
Mint3 Hydrosol is the perfect toner for oily skin during the hot summer months. Mint causes a cooling sensation that is both stimulating and refreshing, and this hydrosol combines a trio of spearmint, peppermint, and bergamot in a uniquely refreshing formulation.
For a particularly versatile herbal skin care product, try our Lemongrass Hydrosol. This lemony mist acts as a refreshing toner with astringent and cleansing properties, to control  oil, minimize pores, and balance your skin. Men enjoy using it as a gentle aftershave. A quick spritz is delightfully cooling on arms, legs, and feet during warmer seasons.
4. Organic Skin Care
To be certified as "organic," ingredients must be derived from products that meet certain USDA requirements related to soil quality, pest and weed control, and use of additives (among others). Organic producers rely on natural substances and physical, mechanical, or biologically-based farming methods to the fullest extent possible.
Certified organic skin care products or cosmetics are certified by the USDA if the applicable ingredients (such as honey, berries, and other foods) are free of synthetic pesticides, fertilizers, and other inorganic substances.  Most Abbey St. Clare products include organic ingredients in the formulations.
Abbey St. Clare is focused on natural skin care and natural cosmetics that will help you look and feel your best. Our Natural Health Solutions include botanical, herbal, and organic skin care products that are naturally beneficial and therapeutic.
Our hair care products contain organic ingredients you'll love, such as our Chamomile Shampoo and Leave-In Conditioner. It intensifies highlighting, moisturizes, and adds body and fullness to hair. Our Nettles Scalp Treatment & Body Wash promotes a healthy scalp, prevents flakes and itching, and improves the appearance of your hair with essential oils. It makes a most effective body wash, especially after exercise or intensive labor.
Our best-selling Kettle Soap formulas are certified organic, most are vegan, and they all contain natural ingredients with no artificial substances. We pack in the best essential oils, natural minerals, and healing herbal and botanical ingredients, and skip the preservatives, parabens, lauryl sulfate, and petroleum products. Men love these soaps. You're sure to find a variety you love!
Natural cosmetics include minerals from the earth and no synthetic or artificial additives, and our best-selling Baked Mineral Foundation provides an option for organic cosmetics. This incredibly lightweight formula glides on like velvet and leaves your skin with a soft and silky finish.
There are a lot of natural wellness, cosmetic, and skin care products on the market. Abbey St. Clare's line of products focuses on combining cutting-edge cosmetic science with nature-based healing for clear, beautiful skin, healthy scalp and hair, skin-friendly natural cosmetics, and natural-based formulas that incorporate the healthiest skin care actives from the laboratory.
1 Response
Leave a comment
Comments will be approved before showing up.