Your How-to Guide: Natural Remedies for Psoriasis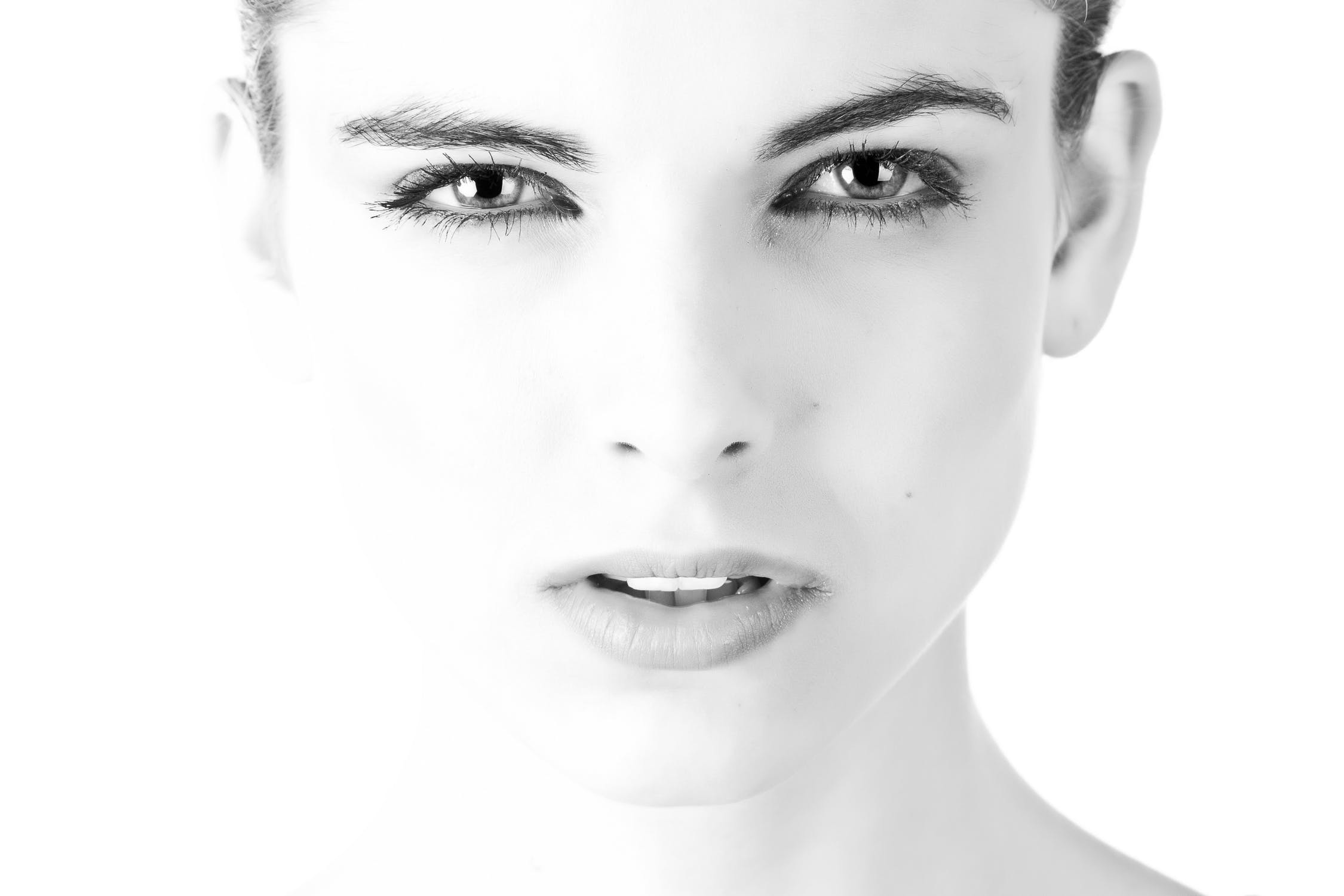 Living with psoriasis can be challenging. It can have a huge impact on the quality of your life—including your relationships, stress levels, and self-confidence.
If you have psoriasis flare ups, you're not alone—2 to 3 percent of the total population suffer from this condition. Luckily, there are natural remedies for psoriasis that can help ease your symptoms and provide relief for your stressed skin.
What is psoriasis?
Before we take a look at some natural, soothing ingredients to look for when caring for your psoriasis, it might be helpful to define exactly what the condition is, as well as the different types.
Psoriasis is a skin condition that causes the body to make new skin cells faster than normal. These new cells multiply in days rather than weeks, which causes a buildup of cells on the skin's surface. Scaly, red patches with white scales surface on the skin, and these patches can range from just a few spots to eruptions on large areas of the body. These patches can burn and itch. Sufferers of psoriasis also experience stiff, swollen joints, and ridged, thickened nails.
There is no specific cause of psoriasis—people inherit the genes that eventually lead to it. It is an autoimmune disease, meaning that your immune system mistakenly attacks your body in the form of rapid skin cell development. It is not contagious. In order for someone to develop psoriasis, they must already have the gene combination that cause it, and be exposed to specific external triggers. These triggers include certain foods (particularly gluten and dairy), stress, alcohol, certain medications, and infections that compromise the immune system.
Psoriasis usually goes through cycles—it flares up for a few weeks or months, then goes away for weeks or months. Sometimes (if you're lucky), it may never flare up again. There is no cure for this chronic disease, but you can manage its symptoms through lifestyle measures and stress management. You can also use natural skin care for psoriasis that may help the condition.
Types of Psoriasis
Plaque psoriasis -

The most common form of psoriasis, this type appears as red patches that are covered with a white buildup of dead skin cells. These patches can crack and bleed, and cause pain and itchiness. Plaque psoriasis often forms on the knees, elbows, and scalp.
Guttate psoriasis -

The second most common type of psoriasis, guttate often starts in childhood or adolescence. Appearing as tiny, dot-like lesions, guttate psoriasis is often triggered by a strep infection.
Inverse psoriasis -

This type appears as red lesions in body folds, such as the armpits, inner thighs, groin, and under the breasts. Generally, inverse psoriasis sufferers have other types of the condition on their bodies.
Erythrodermic psoriasis -

A rare and severe form of psoriasis, this type causes the skin to come off in sheets. It is extremely painful, and usually appears on people who have unstable plaque psoriasis.
Psoriasis Natural Treatments
The following are a few natural ingredients to look for in your skin care products that may help with your psoriasis:
White tea
A powerful antioxidant rich in polyphenols, white tea protects the cells in the outer layer of the skin (epidermis), which are the outermost reach of the immune system. White tea also helps to relieve redness and inflammation.
Vitamins A, C, E, and D
Skin care products and retinoids with vitamin A have been shown to lessen the scaling, swelling, and redness associated with psoriasis, as well as slow rapidly-growing skin cells. In a serum, vitamin C rejuvenates weak cells affected by facial psoriasis, and enhances the skin's immunity.
Studies conclude that psoriasis may be associated with low levels of vitamin D. An immune-regulating hormone, vitamin D can suppress inflammation associated with psoriasis. It can also reduce the rapid growth of skin cells. Vitamin E in a topical form reduces inflammation and offers temporary relief from itching. Vitamin E also moisturizes the skin, preventing itchiness.
Natural alpha hydroxy acids
Natural products that contain alpha hydroxy acids dissolve dulling surface cells, resulting in a clearer, more vibrant complexion. Studies have shown that a daily application of an AHA product, particularly in combination with betamethasone (a steroid), can help alleviate symptoms of psoriasis. Alpha hydroxy acids also exfoliate the skin and slough off dead skin cells. Note: AHAs can be harsh on sensitive skin.
Botanical hydrosols
Incredibly nourishing and soothing, botanical hydrosols contain powerful relief for psoriasis symptoms. In particular, witch hazel hydrosol, the most antioxidant hydrosol, is anti-inflammatory and soothes blistering skin. Another wonderful hydrosol is yarrow—it instantly relieves itching and inflammation and heals the basal cells of the skin. Melissa—also known as lemon balm—relieves skin infections when used in a hydrosol.
Botanical oils
Natural botanical oils—particularly rice bran, olive, and marula oils—are antioxidant-rich purifying oils and high in essential fatty acids, which defend against infection and inflammation. Olive oil contains a significant amount of polyphenols and vitamin E, which provide antioxidant effects and contribute to its anti-inflammatory functions. Rice bran oil contains tocopherol and tocotrienol, two forms of the powerful antioxidant Vitamin E, and improves the skin's immunity. Marula oil for psoriasis is high in omega-9 oleic acid and the omega-6 essential fatty acid linoleic acid, and can be effective in treating dry skin.
Carrot seed oil
Carrot seed oil is an anti-aging essential oil that regenerates the skin and relieves dryness and itching. A go-to oil for psoriasis, carrot seed oil vitalizes the hypodermis, reduces environmental stress, repairs the skin, and inhibits bacteria. It can be used to complete a facial treatment to combat dryness and encourage cellular renewal.
Rosehip seed oil
An anti-inflammatory plant oil, rosehip oil soothes skin irritation and doesn't have a typical oily feel. Along with hydrating the skin on the face and body, rosehip oil helps relieve the itchy discomfort that comes with psoriasis. It also reduces scaling and provides the right environment for healing.
Natural Skin Care for Psoriasis
The following are Abbey St. Clare products that can help relieve psoriasis:
Our

White Tea Gentle Cleansing Milk

contains natural alpha hydroxy acids to dissolve dulling surface cells. White and green tea extracts, Vitamins C, E, and A, milk and honey, botanical hydrosols, and a host of herbs gently clean and nourish even the most sensitive skin. Use once or twice daily. Massage a liberal amount into the skin using gentle circular motions to provide deep cleansing action.
The

Rice and Olives Cleanser and Facial Serum

helps scaly skin on the arms, itchy patches on the elbows, and rough hands. High in essential fatty acids, which defend against infection and inflammation, this skin oil is the cleanser of choice for those with eczema or psoriasis. It will leave your skin feeling fresh, soft, and conditioned.
A powerful combination of plant oils with vitamins, minerals, beta-carotene, and antioxidants, the

Carrot Repair Serum

is excellent for dry, irritated patches, wherever they may occur. Use it on patchy spots on your scalp, as well as the hands, cuticles, feet, or anywhere on the body where excessive dryness or scaling is a problem. Apply after cleansing and toning.
Our

Rosehip Serum

contains organic Rosehip Seed Oil along with a host of skin nourishing and anti-aging oils to boost the benefits of this treatment. Rosehip seed oil reduces redness and heals dry patches. Use after cleansing and toning. Apply to your eye area or other areas of concern, or smooth it over your face and neck, massaging from the center outward.
Vitamin A Liposome Serum

contains Vitamin A, which has always been an indispensable component of the management of problem skin. With white tea, chamomile, aloe vera, and carrot seed oil, this serum deeply penetrates dry, patchy skin. Use the serum after toning and before other treatment creams to enhance the effectiveness of all subsequent treatments.
Our

Aniba Serum

with niacinamide contains essential oils and botanicals to soothe distressed skin. Aloe, sodium hyaluronate, carrot oil, jojoba oil, and sea kelp bioferment moisturize, while pomegranate, rooibos, and licorice extracts balance, brighten, and help  calm redness.
With consistent use of these products, you can effectively relieve your psoriasis symptoms naturally. At Abbey St. Clare, our goal is to combine science and nature to create products that promote health, as well as beauty, with the best natural skin care products for treating skin conditions and achieving a healthy glow.
Leave a comment
Comments will be approved before showing up.