10 Natural Skincare Beauty Tips to Welcome Spring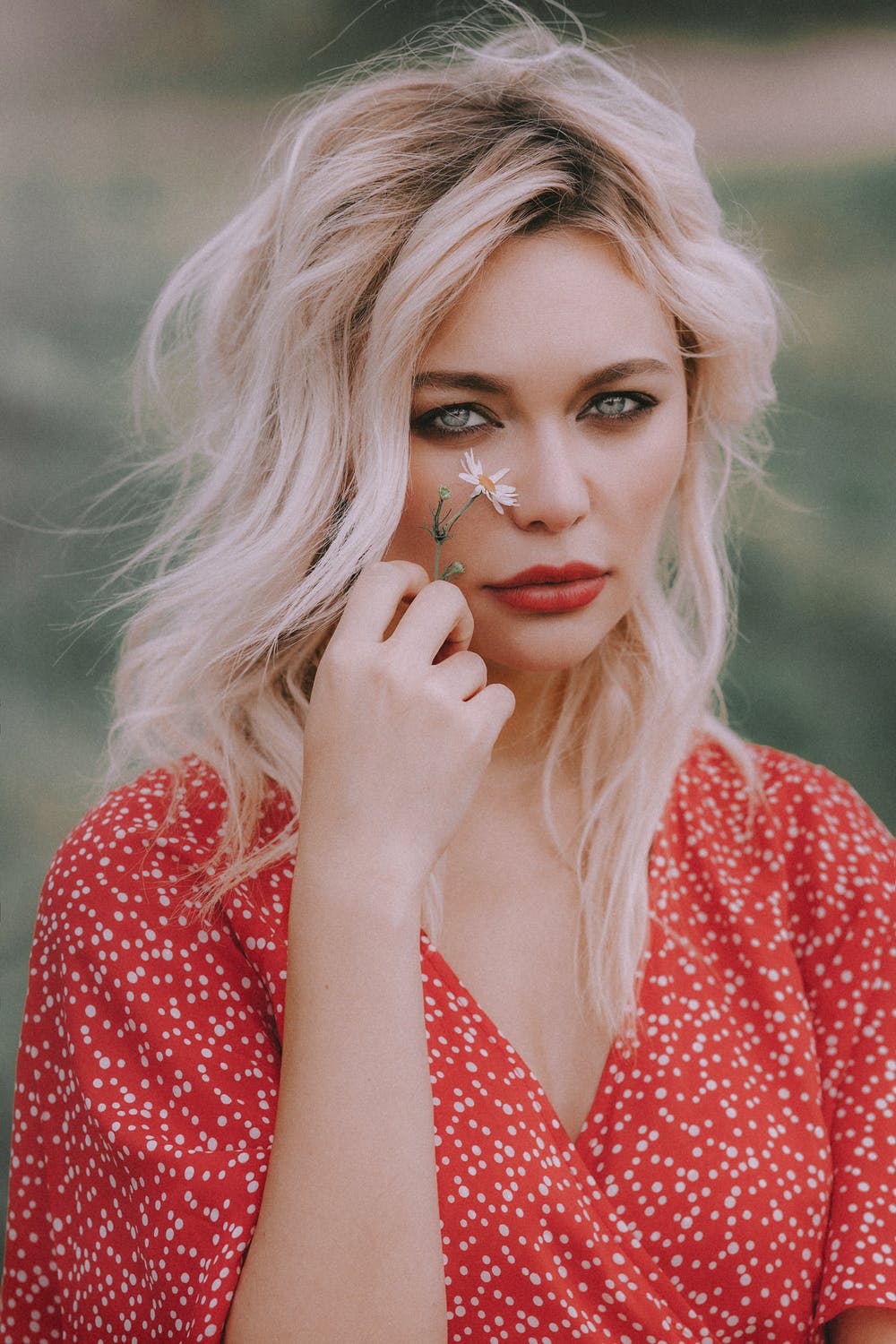 Spring cleaning is so much more than clearing out our closets. It invokes the spirit of renewal— removing what doesn't serve us and ushering in the new. A revamped spring skincare routine can do the same thing by replacing our heavy winter habits with products which are lighter and "refreshed." We've compiled 10 straightforward, simple beauty tips (and accompanying recommendations) to make the process easy and fun. 
10 Steps For Your Spring Skin Care Routine
Take a deep breath of that fresh spring air. It is lightly perfumed with blooming flowers and carries the happy, lilting songs of birds. As the weather warms and we spend more time in the sunshine, it is important to create a skincare routine that protects us from the elements with the help of natural ingredients. Pinterest even came up with a name for it: "skinimalism." After a year of being cooped up at home, it is natural to seek out simple ways to get skin to glow from the inside out and feel truly nourished.
Herbal and floral essences will keep skin vibrant and healthy while the right serums, cleansers, and moisturizers allow proper cellular turnover. Vitamins unlock healing powers, and oils prevent aging while holding in hydration. The 10 steps below apply to every skin type and can take anyone from overwhelmed to an accomplished "skinimalist."
Step #1: Replace Your Older Makeup Tools
Before bringing in new items it's important to first focus on hygiene. Old brushes and sponges can harbor bacteria, mold, and yeast—even with regular cleaning. Go through your makeup drawer and eliminate anything that could cause infections or irritation. Then stock up on your new collection of basics.
Step #2: Switch Out Foundation For Tinted Moisturizer
There is nothing wrong with a great foundation, but tinted moisturizer often accomplishes the same goals with a lighter touch. It can also help to reveal the "glow" sought after by skincare enthusiasts. Our Mineral Sheer Tint Foundation is worth trying if you're not quite ready to let go of foundation's benefits but want to explore something with a more minimal effect. Or, BB Cream Foundation / Primer is rich with luminous humectants and skin conditioners and still hides problem spots efficiently. 
Step #3: Embrace SPF and Sun Protection
No matter what kind of hurry you are in, the first thing on your skin as you prepare for the day should be a product (or two) that contains SPF. The products mentioned above contain SPF 20 and 30, respectively, and are a great protective layer for your look. For non-irritating sun protection we also can't recommend a Mineral Loose Foundation Powder enough. It contains no chemical additives, and it's discrete and vigilant while allowing your skin to "breathe" properly on a hot day. 
Step #4: Exfoliate
The good news is that your skin exfoliates naturally. Our skin cells follow an approximate 30-day cycle of renewal. Warmer weather, however, can increase sweat . . . and as our lifestyles shift outdoors we're encountering dust and pollutants that contribute to clogged pores and dry, flaky spots. It's natural for skin to need a little help in these scenarios. Tea Tree Cleansing Gel is a fabulous exfoliant thanks to both natural tea tree oil and salicylic acid which clear out problematic pores. For those looking to add on the effects of skin-smoothing micro-bead exfoliation, Green Tea Scruff Exfoliating Cleanser cleans and clears wonderfully.
Step #5: Load Up On Multitaskers
Building a spring skincare routine on a budget is easy with the help of multipurpose blends. Our famed Yellow Creme is anti-aging, smoothing, nourishing, and loaded with ingredients to calm angry skin. It is an excellent night cream and layers well under makeup. Radical Creme earns its name with a host of actives that boost radiance and Hyaluronic acid for instant hydration.
Step #6: Add Hydrosols To Your Daily Routine
Unfamiliar with hydrosols? It is a great time of year to give them a try. Our collection is built with the finest organic ingredients. There really is something for everyone here. Beginners would be well served trying our Rose Hydrosol. Calming and serene, it can be used all day long as a pick-me-up and moisturizer. We highly recommend packing one into your carry-on for a long flight and reaching for it whenever the dry air overwhelms you.
Step #7: Discover Antioxidant Power
Hydrosols are also loaded with antioxidants. It is so important to ensure antioxidant power exists in your daily beauty regimen; these powerful elements fight off free radicals and help your skin heal. Free radicals do everything from making us look older to spurring on acne. Antioxidants are anti-inflammatory and boost the skin's renewal process. Witch Hazel Hydrosol is a potent option for pimples, razor burn, eczema, and even hemorrhoids and varicose veins. Good makeup also contains antioxidants, such as our Antioxidant Conditioning Lipsticks, available in 14 lovely shades.
Step #8: Don't Forget Your Lips
Speaking of lips—they've been neglected under our masks for some time now. It's their turn to shine. 7+ Hour Waterproof Gel Lip Liner does exactly as claimed with options ranging from a cherry red to a glossy pinkish nude. Top your liner with Antioxidant VEGAN Lip Gloss loaded with Vitamin E and green tea extract. 
Step #9: Treat Your Hair
Hair can also grow dull and tired during winter months. A little TLC whips your tresses right back into shape. The occasional masque or treatment is ideal for hair recovery without weighing it down. Banish scalp itch, flakes, and breakage with Nettles Leave-In Conditioner & Deep Conditioning Masque. Leave it on hair for up to 30 minutes for proper penetration. Another popular choice is our Coffee & Cloves Leave-In Conditioner & Deep Conditioning Masque for brunettes. Essential oils clear the scalp and strengthen hair simultaneously. 
Step #10: Embrace Natural Ingredients
Why go natural? Because tried-and-tested natural formulations based on science are effective, affordable, and good for both your face and for the planet. In many cases our natural products improve significantly upon conventional options. Face Firming Concentrate, for example, was developed as a more natural-ingredient variation of Dr. Perricone's potions. Powerhouse ingredients include Idebenone, Coenzyme Q, Vitamin E Tocotrienols, Vitamin A, Vitamin C, and alpha lipoic acid—all powerful antioxidants. Troubled skin will love the 100 percent natural Clear Control Serum & Poultice. Impurity-clearing clays are loaded with a host of top-performing oils to unclog and clean out pores not quite ready to leave winter behind.
The appropriate spring skincare products help you to feel beautiful without overwhelming your delicate skin. Gentle nourishment is a trend that will never disappear. If additional targeted skin care assistance is needed we encourage inquirers to send us an email, and we will respond promptly. 
Leave a comment
Comments will be approved before showing up.