Four Things To Know About Natural Hair Conditioners, Masques, and Treatments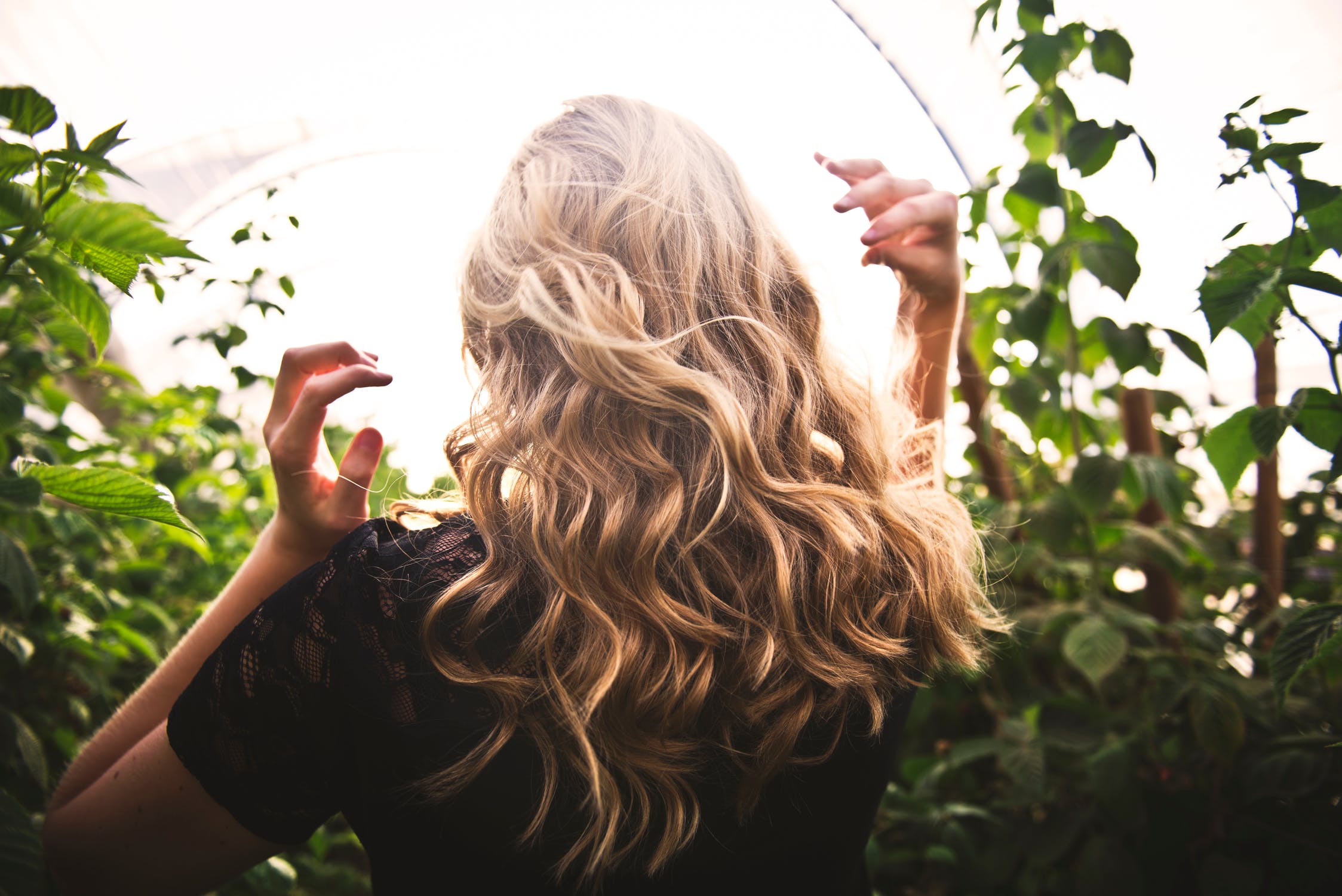 Soap, shampoo, conditioner. Lather, rinse, repeat. Many of us follow a shower beauty routine out of habit. But when it comes to the conditioning step, are we using the best products? Why are natural hair conditioners and treatments the better option? Read on for our four top tips on natural hair conditioners, masques, and treatments that may just inspire you to shake up that shower habit. The goal is to restore health to those precious tresses. 
#1: Natural Hair Treatment Benefits
Most of us have a bottle of conditioner sitting in our showers. Perhaps it came as a matching set with the shampoo, or it was featured on a great commercial. But it's a fair bet to assume that we aren't familiar with the ingredients listed on the label. The same thing goes for hair masques and treatments—so often we're making purchases based on popularity or pretty packaging. However, we strongly recommend seeking out natural ingredient formulations for any hair care product. They are great for soothing scalps and delivering a myriad of health benefits. They don't include caustic chemicals that can sting and strip our locks of protective oils. An attractive label may look convincing, but the ingredients make the difference in the day-to-day quality of your hair.
Some folks skip hair moisturizing treatments entirely, arguing that drinking enough water and eating well should suffice. If only this were true . . . but weather, styling, pollution, and even the occasional ball cap can do a number on hair. Masques and conditioners are an additional layer of protection between your strands and the world. But, they don't all boast the same benefits, which is why it's wise to understand the differences between them.
#2: The Differences Between Natural Hair Conditioners, Hair Masques, And Hair Treatments
Conditioners
A hair conditioner is designed for your daily hair routine to make your locks manageable and soft. Humectants and oils protect and moisturize, coating the shaft of each strand and often soothing the impact of your shampoo's stronger chemicals. Most will not have long-term impact unless they are used regularly. The majority of conditioner products are designed for shower application on wet hair. These days, however, you can find leave-in conditioners and dry conditioners on the shelves as well. All achieve the same purpose, but leave-in conditioner actives remain on the scalp longer to more effectively maintain follicle growth. 
Leave-In conditioners also enhance volume. We all know how soft hair is once a conditioner is rinsed from hair. Leave-in conditioners maintain volume. Some think leave-in conditioners weigh hair down, but that is only when an overabundance of product is used. When a small amount of conditioner is moved through wet hair and massaged into the scalp, hair is shiny and has more volume than if the conditioner had been rinsed out. 
Masques
A masque penetrates more deeply and has a more lasting effect.  For example, our client favorite Coffee & Cloves Leave-In Conditioner & Deep Conditioning Masque (recently reformulated) can be applied and left on for up to half an hour for extra conditioning, moisture, and repair. Some hair masques are designed to be added to your beauty routine to amplify its effects. When comparing a hair masque vs. a deep conditioner, the masque will likely have additional active ingredients for dry hair, coarse hair, frizz, and other targeted concerns. You'll get great results applying a quality hair masque once a week or so.
Hair Treatments
Hair treatments often come to our attention when we believe our hair is in trouble. Split ends, winter dryness, itchy scalp, and other issues prompt our search for something deeply nourishing for replenishment. Some treatments—but not all—are only available in salons. As treatments grow in popularity, more are becoming available for in-home use. 
#3: How Often and How Long To "Treat" Your Hair
With the differences between conditioners, masques, and treatments explained, we can now explore best usage practices. Conditioners are generally used daily or multiple times per week. Usage can vary based on whether your hair is colored vs. undyed, coarse vs. fine, or curly vs. straight. Most masques and treatments are designed for more occasional use—but this is highly dependent on their function and purpose, along with your degree of need. 
When in doubt, we recommend following directions provided by the brand. Below are the directions provided for our Lazarus Leave-In Conditioner (also recently reformulated) which is wonderful for cleaning the scalp and volumizing. As you can see, three different usage options are outlined.
As a leave-in conditioner (recommended): 
After washing, squeeze excess water from hair.

Work a small amount of product through wet hair from the base to the ends of the hair follicles and massage into the scalp, particularly in areas where more volume is desired. 

Do not rinse out. Air dry for best results.

Style as usual. 

If your hair is very oily, use only a very small amount of conditioner. 
As a rinse-out conditioner: 
Rub a small amount of conditioner between your hands, massage into the scalp, and work through hair shafts.

If possible, try to rinse just the hair, leaving the product on your scalp as much as possible.

This will make your hair soft but with less body and volume upon drying.
As a hair masque: For extra conditioning, moisturizing, and repair.
Wet clean hair.

Massage a generous amount of conditioner through hair, massaging into scalp.

Cover hair with shower cap or plastic and wrap with a warm towel.

Leave the masque on hair for 5-30 minutes.

Wash hair as usual. Or, if hair is clean, just rinse. Air dry for best results.
#4: How to Select the Best Product For You
It's time to choose the products best suited for you and your specific concerns. Here are a few of the most commonly cited issues:
Dandruff
Dandruff can happen to us at virtually any age, prompted by seasonal factors, excess yeast, and using the wrong hair care products. Itching and flaking are a result of unhealthy scalp conditions. Our Nettles products were formulated exactly to repair the conditions that lead to dandruff. Nettles Leave-In Conditioner & Deep Conditioning Masque contain a host of actives for a healthy scalp. Dandruff flakes are the sloughing of dry skin from the scalp and the inclusion of salicylic acid in the Nettles formula is one of the most effective ingredients to combat this. 
It cannot be said enough that all the Abbey hair products are formulated to enhance a healthy scalp. Lazarus Leave-In Conditioner and its accompanying shampoo are wonderful for stimulating the scalp while keeping it clean and clear to prevent thinning. and Coffee & Cloves Leave-In Conditioner & Deep Conditioning Masque contains herbs and essential oils benefitting scalp health.
Hair Loss
Hair loss is a multidimensional condition exacerbated by stress and hormonal changes. The Lazarus Leave-In Conditioner ingredients target thinning hair issues. All the Abbey conditioners contain hair growth actives and Nettles Leave-In Conditioner is a wonderful accompaniment to hair loss treatments because it contains nettles, shave grass, caffeine, and castor oil. All encourage growth as salicylic acid keeps your scalp clean and unclogs hair follicles.
Dry Hair
Dry hair originates with dry roots and a dry scalp, which is what makes Chamomile Leave-In Conditioner for Light Hair such a great choice. Chamomile essential oil is one of the most expensive and for this reason most manufacturers use chamomile extracts or fragrances which do not have the active properties of true essential oil. The Abbey chamomile products are unique in that they contain pure chamomile essential oil for a rich infusion that lasts and adds gentle highlights to lighter colored hair. For darker tresses try Nettles Leave-In Conditioner & Deep Conditioning Masque or the Coffee & Cloves Leave-In Conditioner. The herbal extracts and vitamins give dry strands a boost.
Oily / Greasy Hair
Heredity may be to blame for greasy hair, or it could just be an overproduction of sebum. Surprisingly, another common cause is overwashing. Fight off the effects of oil-stripping shampoos with Coffee & Cloves Leave-In Conditioner and Nettles Leave-In Conditioner. Natural ingredients keep oils balanced and hair happy.
Frizzy Hair
There are many Abbey St. Clare hair conditioners, masques, and treatments that can assist with the frizz. Frizzy and dry are two sides of the same coin. Both conditions are created when moisture isn't locked into each strand. Nettles Leave-In Conditioner ingredients such as castor oil, nettles, and shave grass all protect hair with ample moisturization. Lazarus Leave-In Conditioner features gentle teas and herbal and seed oils to gently tame flyaways. And finally, our Coffee & Cloves formulation has clove bud essential oil, which smells fantastic and strengthens hair to prevent frizziness.
Hair Breakage / Split Ends
Healthy hair features a strong inner cuticle and overlapping scales. Weakness in the scales can lead to breakage and split ends. Yes, a haircut can assist with solving this problem, but you want to maintain gentle prevention in between cuts as well. Chamomile Leave-In Conditioner is that gentle solution, thanks to aloe and rosehip oil. Nettles Leave-In Conditioner is wonderful thanks to those multitasking nettles and their active support of supple locks. Stronger hair is encouraged when the conditioner is not rinsed out as the actives remain on the scalp and strands in a greater concentration. 
Greying Hair
Greys are an inevitable part of life for most of us. Eliminate any brassiness with Chamomile Leave-In Conditioner to brighten hair and remove yellowing gray. Coffee & Cloves Leave-In Conditioner will soften your greys to a mild light blonde-brown to appear as highlights with black walnut powder, a natural colorant.
Our products are regularly re-evaluated and refined to ensure optimal results. To explore the entire Abbey St. Clare hair treatment collection and check out discounted value sets click here. If you have additional questions or would like to request a personal recommendation, please contact us.
Leave a comment
Comments will be approved before showing up.