2021 Trends In Skincare to Keep You Glowing Through the Pandemic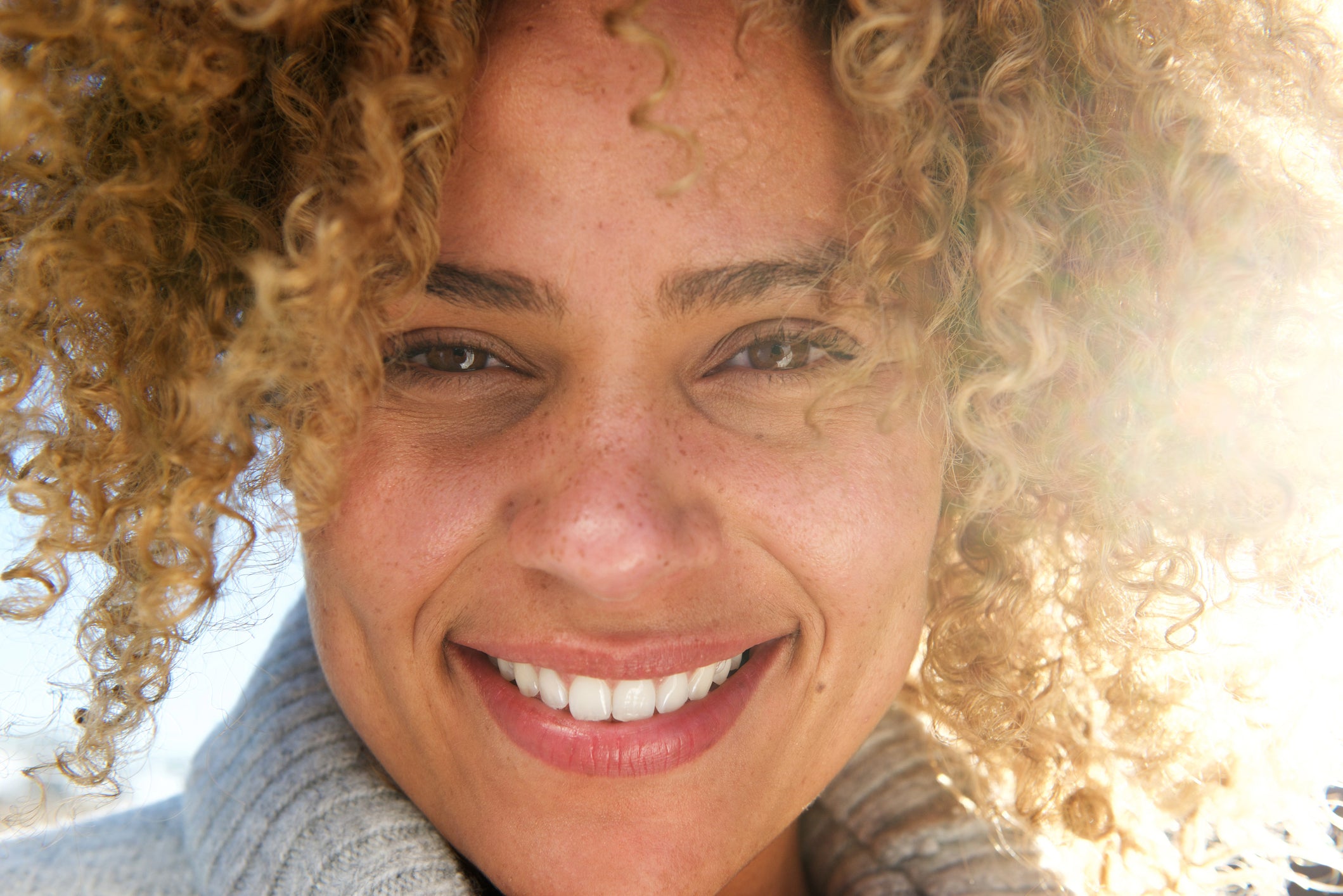 So many of the products here at Abbey St. Clare were created because inquisitive customers asked, "Do you have something for this?" And even in the midst of a pandemic, we're listening closely to what you need most. Below are the 8 trends in skincare we see ahead in 2021, along with on-target product recommendations to help you achieve your goals. 
Trends in Skincare for 2021
Our clients ask plenty of questions about health and beauty because they know the answers matter. Luckily, good skin is always on trend—perhaps more than ever. The skincare industry is growing by the billions and its users become smarter and more empowered every day. The 8 trends below reflect this shift in awareness. Feel free to contact us with any additional questions.
Trend #1: Invest in a Good Cleanser
The right quality cleansing product helps you do two things: 1) keep it simple and 2) stay consistent. It is possible to achieve excellent skin care results at home by sticking to this mantra—without requiring additional luxuries such as a monthly facial. First, use a targeted, gentle eye makeup remover to melt away makeup without causing irritation. Then, massage the cream or serum of your choice gently into your face and neck, using an upward and outward motion. Do this twice a day for a mini-facial massage and the benefits of mild lymphatic drainage. 
Be sure to exfoliate. Encouraging cell turnover is the secret to youthful skin. The Green Tea Scruff Exfoliating Cleanser is one way to get your exfoliation in, but any of the Abbey St. Clare cleansers and toners containing alpha hydroxy acids (AHAs) will provide gentle daily exfoliation without stripping the skin of its oils, leaving it smooth, supple, and renewed. White Tea Cleansing Milk is a powerhouse eye makeup remover and antioxidant cleanser, while Rice & Olives cleans and multitasks as a skin care oil. 
It is possible to over-exfoliate, but your skin will let you know. Use a healing oil such as Rosehip Oil to calm areas of irritation. Sometimes unique issues must be addressed by an aesthetician, but for the most part, your skin can receive top-notch care in the comfort of your own home.
Trend #2: Natural Ingredient Formulations 
The organic, sustainable movement has taken hold as one of the latest health and beauty trends in 2021. Abbey St. Clare has always focused diligently on the benefits of organic and natural ingredients—but there are important exceptions to this rule. Preservatives are required, for example, to keep products shelf-stable and usable without refrigeration for more than 2-3 days at a time. Other additives such as emulsifiers are required to keep creams together without separation. And finally, many laboratory-formulated peptides and skin care actives are fantastic for the skin, but do not come directly from the garden.
Additives such as parabens, phthalates, and mineral oils become an issue when they are added to make a product more aesthetically appealing. This is often done by larger brands in an effort to add fragrance or turn a cream smooth and glossy. Read our blog posts to learn about the natural ways to fight wrinkles, moisturize, and control excess oil—just for starters. Our on-trend recommendations highlight a few bestsellers formulated with powerful natural ingredients. You'll find a truly magical blend of natural oils in our lightweight Botanical Oil #1: Heule de Beaute formula. The Yellow Creme features turmeric powder (giving it a rich golden hue) and vitamin-loaded Sea Buckthorn Berry. Finally, our Antioxidant Conditioning Lipsticks are infused with Vitamin E delicate skin protection.
Trend #3: Products That Multitask
A great skin care product does not have to focus on just one issue. Most store-bought toners and cleansers, for example, tout only the ability to clean and remove makeup. The Abbey St. Clare recommendations in this category provide a synergistic action instead: multiple additives which aid overall skin health and address unique concerns. 
Our Essential Earth Elements Skin Cleanser provides daily nourishment, gentle exfoliation, balancing oils, and actives for wrinkles, discoloration, acne, and more, all important especially if you aren't showering every day in lockdown. The Vitamin B Complex Creme keeps skin clear and calm while balancing surface pH, exfoliating, and tackling ingrown hairs caused by shaving. Our Nettles Scalp Treatment Shampoo & Body Wash delivers a hat trick of nettles, caffeine, and castor oil to keep hair growing strong and healthy, while salicylic acid banishes itchy scalp and skin. 
Trend #4: Targeted Skincare 
Think of targeted skin care as the opposite of generic big box brands. These formulations are highly concentrated with active ingredients. Abbey St. Clare was founded with the goal of creating the same effective skin care actives found in dermatologist formulas—but within a more natural base at an affordable price point. 
Lazarus Shampoo features a newly enhanced formula to prevent thinning hair, including essential oils, alpha linolenic acid, beta linolenic acid, beta sitosterol, niacin, caffeine, hydrolyzed quinoa protein, antioxidants, and other natural ingredients. Oil Control Primer Powder glides on without color and gives skin a soft matte finish that lasts, with or without makeup. And the Orange Blossom (Neroli) Hydrosol doesn't just smell bright and citrusy; it battles both stressed-out skin and overwrought nerves.
Trend #5: Wear Sunscreen Daily
Daily SPF should be a habit for everyone; and not just on our faces. Necks and arms are exposed even while driving. It is also one of the best ways to avoid signs of early aging in our skin. 
Our Sheer Tint and BB Creams are multitasking foundation products with SPF 20 and 30, respectively. Our mineral foundation powders also have SPF protection thanks to non-irritating zinc oxide and titanium oxide, the two most effective natural sunscreen additives. 
Trend #6: Treat Your Decolletage Well
It's not uncommon for skincare enthusiasts to splurge on products for the face and forget about the neck and decolletage. This area is equally prone to damage, including sunburn, collagen breakdown, and premature wrinkling. Abbey St. Clare anti-aging products are equally effective in this area; so consider this a gentle reminder to apply below the chin, too.
Plant butters and oils are featured in our Creme de Beurre Ultra Rich Skin Hydration w/ Neroli Essential Oil, loved by both men and women. Vitamin C Skin Tonic brightens and balances out skin tone, while Ginseng Firming Tonic lends new strength and elasticity to skin on the neck and chest.
Trend #7: Sleep Well, Eat Well, & Drink Plenty of Water
Wellness starts from within. The critical trifecta of deep sleep, nourishing food, and plenty of water will not shift in "trendiness" year to year. Sleep is also excellent for the skin, as adequate slumber fights wrinkles, fine lines, and dark under-eye circles. Our recommendations below help induce a state of relaxation and rest. Incorporate them into your bedtime routine for that extra nudge toward dreamland.
Vesper's Oil is an all-natural alternative treatment for insomnia, restless legs, and other ailments keeping us awake at night. Massage a small amount into hands and feet. Lavender Hydrosol helps even the tiniest of fussy sleepers with its snooze-inducing scent. And several of our seasonal Kettle Soaps are remarkably soothing, including our "Serenity" Soap with vanilla, chamomile, and lavender, and Vanilla Bean with goat's milk. 
Trend #8: "Cleanse" Your Skincare Drawer
Even skincare requires a regular spring cleaning—at minimum, once a year. Before investing in new products, go through and toss out anything you haven't used in a year. Switch out mascara every three months and wash brushes well to avoid excess bacterial growth. One exception: loose mineral powders, which are made without water and will not become contaminated.
Our Vegan Faux Brushes require minimal care and provide wonderful coverage thanks to soft, hypoallergenic fibers. The Luscious Kabuki Brush is a must-own for foundations and finishing powders and pairs beautifully with Beryl Mineral Finishing Powder.
Choose Your Skincare Resolutions Wisely
When used correctly, our skincare choices help us to look and feel our best. The right combination is different for everyone. Abbey St. Clare combines science with nature to create products that help you to glow with wellness from the inside out. 
Leave a comment
Comments will be approved before showing up.